---
Tokens and coins that moved the most in the last 24 hours:
Top mover of the day is Kusama which has soared by 16.30% since 6 pm. MINDOL has increased by 36.63% and Dragon Coins by 3.83%.
In the evening the tokens and coins went down but nevertheless most of them ended the day in green. Today's crypto market movement is illustrated by an adjacent chart showing the movement of the NWSBCT Index (Blue Chips) over the past 24 hours. The non-Ethereum tokens measured by 2100NEWS DA NonEthereum Based Index (NWSOT50) ended +2.35%. The coins represented by 2100NEWS DA Coin Index (NWSCo100) ended +0.88%. Our main 2100NEWS Digital Assets Total Index (NWST1100) ended +0.66%. Bitcoin and Ether also ended the day higher: BTC +0.37%, ETH +1.57%.
To find out based on which criteria have been selected, please read the notes.

Kusama (KSM)
Kusama is an early, unaudited and unrefined release of Polkadot. Kusama will serve as a proving ground, allowing teams and developers to build and deploy a parachain or try out Polkadot's governance, staking, nomination and validation functionality in a real environment.
Top mover of the day at 18:10 is Numeraire which has increased by 9.42% since 1 pm. Dragon Coins has increased by 6.74% while BORA has decreased by 6.74%.
In the afternoon the crypto were mixed. Since midnight the coins measured by 2100NEWS DA Coin Index (NWSCo100) have increased by 0.67%. On the other hand the tokens built on Ethereum have fallen by 0.65%. Our main 2100NEWS Digital Assets Total Index (NWST1100) is 0.19% higher. Ether has increased by 1.48% while Bitcoin has decreased by 0.13%.

Numeraire (NMR)
Numeraire is a new cryptographic token that could be employed in a novel auction mechanism with the aim to create overfitting economically irrational. Numeraire is an ERC20 Ethereum token that makes collaboration congenial with self-interest. Last year, a new kind of hedge fund was introduced by Numeraire. This resource enables any data scientist to not only develop machine learning patterns on the team's data but also offer predictions to manage the capital in the team's hedge fund. Today, a new money abstraction for Numerai is published. It starts a modern commerce with the team's data scientists based on long-term adjustment not possible with regular money.
Top mover of the day at 13:10 is Verasity which has soared 15.92% since morning. The other three on the table above are slightly lower: NMR -0.66%, POWR -1.43%, MIN -0.21%.
Generally, the crypto markets are still up. Since morning the mid caps measured by 2100NEWS Digital Assets 200 Mid Cap Index (NWSM200) have increased by 1.09% (+2.31% as of yesterday EOD). The large caps represented by 2100NEWS Digital Assets 100 Large Cap  Index (NWSL100) are 0.77% higher (+2.15% as of yestreday EOD). 2100NEWS Digital Assets Total Index (NWST1100) is 0.60% higher. Bitcoin and Ether are also up: BTC +0.45%, ETH +0.74%.

Verasity (VRA)
Verasity is a leading video platform providing unique Rewarded Player Technology to major publishers across the globe. Its patent pending Video Rewards Player enables VRA rewards, monetization and loyalty schemes within the player wallet. Verasity's player technology is already available to 2 million publishers with 110 billion monthly views. This brings engagement, audiences and revenues back to publisher sites. The attention-based model creates a thriving VRA token economy between viewers, publishers and advertisers.
Top movers of the day are Enzo and BORA. Since midnight Enzo has soared 79.07% and BORA 86.63%. Power Ledge has increased by 9.01%.
The crypto markets started out higher today. Since midnight the coins measured by 2100NEWS DA Coin Index (NWSCo100) have increased by 1.35%. The non-Ethereum tokens represented by 2100NEWS DA NonEthereum Based Index (NWSOT50) are even 1.79% higher than at midnight. 2100NEWS Digital Assets Total Index (NWST1100) which measures the performance of the top 1100 crypto assets by market capitalization has increased by 0.8%. Bitcoin and Ether also started out higher: BTC +0.59%, ETH +0.49%.

Enzo (NZO)
2100NEWS ranking: 101, Large cap Ethereum based Token, Index member: NWST1100, NWSL100, NWSTo100, NWSET100
2100NEWS DA Orderbook Quality Evaluation Grade: Extremely Weak, Score: 0.9, (Average for Large caps: 13.7)
Warning: Weak orderbook
Enzo offers a digital basis for value exchange and utility at the individual level. Unlike other cryptocurrencies to date, it is not pegged to sovereign currencies, backed by baskets of reserves, or loosely tied to vapor-values as these bonds are easily retracted or redacted at any given moment. Instead, it is backed by a fully distributed, universal value that's existentially cardinal and intrinsically more valuable than any other resource: Enzo is an immutable, irrefutable, and unhackable store of Time.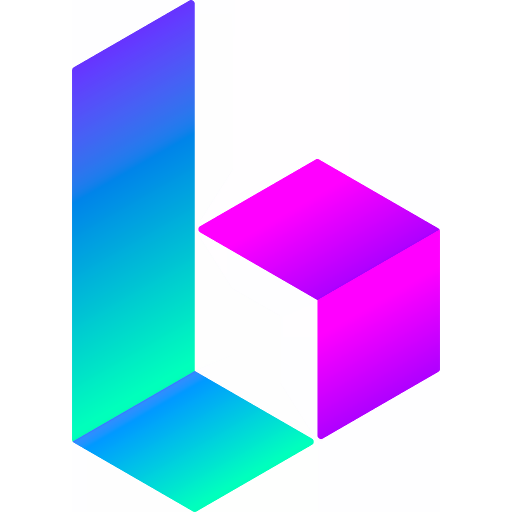 BORA (BORA)
BORA ISLAND is a blockchain based space, transparent and stable, where you can experience digital contents and games. Also, with Wallets specially designed for ISLAND, you can safely manage your BORA and SHELL assets easier.

Power Ledger (POWR)
Power Ledger is a fast growing tech startup that has developed a world-first blockchain enabled energy trading platform to make energy markets more efficient. They help people transact energy, trade environmental commodities and invest in renewables. Power Ledger's proprietary software is currently being used in multiple countries including Australia, Thailand, India, Japan and the United States.
---