Indira
March 31, 2020
---
Tokens and coins that moved the most in the last 24 hours:
Top mover of the day at 13:10 is Jibrel Network which has surged 11.66% since morning. Waves has increased by 1.22% while Quantum Resistant Ledger has fallen by 13.57%.
Most tokens and coins stopped falling. Non-Ethereum tokens are an exception as they measured by 2100NEWS DA NonEthereum Based Index (NWSOT50) have fallen by 1.16% since morning. The tokens built on Ethereum represented by 2100NEWS DA Ethereum Based Index (NWSET100) are even 0.73% higher (-0.86% as of yesterday EOD). Bitcoin and Ether are also slightly higher than in the morning: BTC +0.11%, ETH +0.04%.
To find out based on which criteria have been selected, please read the notes.

Jibrel Network (JNT)
The Jibrel Network aims to allow anyone to tokenize traditional real-world assets. Investors can tokenize cash and money market instruments and sell them on-chain, benefiting from on-chain / off-chain arbitrage. Jibrel facilitates institutional grade liquidity to flow into the crypto economy in the form of cash and money market backed tokens, allowing decentralized autonomous organizations and funds to diversify their crypto-holdings into more stable assets.
Top movers of the day Quantum Resistant Ledger and Travala.com. Since midnight Quantum Resistant Ledger has soared 19.20% and Travala.com 15.72%. Thunder Token is 5.74% higher.
The crypto markets started out lower today. The adjacent chart of NWSBCT Index (Blue Chips) movement shows the movement of the crypto markets over the 24 hours. Since midnight 2100NEWS DA Indexes which measure the performance of different groups of tokens and coins have decreased between 0.33% and 1.96%. 2100NEWS Digital Assets Total Index (NWST1100) which measures the performance of the top 1100 crypto assets by market capitalization have fallen by 1.77%. Bitcoin and Ether started out much lower: BTC -2.08%, ETH -1.20%.

Quantum Resistant Ledger (QRL)
The Quantum Resistant Ledger project, as a public blockchain ledger is invented to be particularly secure against quantum computing (QC) advances. Dissimilar to existing ledgers, such as bitcoin or ethereum, the QRL can especially utilize XMSS, a form of post-quantum secure signature for exchanges.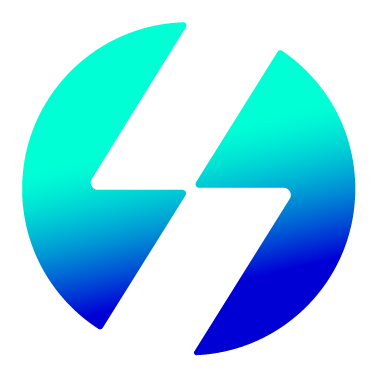 Thunder Token (TT)
ThunderCore combines high performance with decentralized trust. Made possible by years of rigorous academic research, ThunderCore is an EVM-compatible public blockchain that offers higher throughput, faster confirmation times, and lower costs to make it quick and easy for DApps to deploy and scale. Thunder Token is the native currency of the ThunderCore blockchain. Thunder Token is to ThunderCore what Ether is to Ethereum.

Travala.com (AVA)
Travala is a decentralized travel booking marketplace that utilizes the NEO blockchain, reducing 3rd party interaction, whilst pledging a transparent operational process. The Travala.com travel booking platform connects consumers directly with vendors over the platform, to discuss their deals with no fees or commissions. We aim to become the first decentralized global travel marketplace that will be a one-stop shop for all travel related services.
---