Branko
August 1, 2021
---
Tokens and coins that moved the most in the last 24 hours:
The day's top movers (at 9 am) are Alchemy Pay and Lisk, surging by 28.65% since midnight.
As illustrated by an adjacent chart showing the NWSBCT (Blue Chips) Index movement over the last 24 hours, the crypto markets have risen. On the day, the 2100NEWS DA Indexes, which measure the performance of various groups of tokens and coins, reported gains between 0.50% and  2.64%. Over the last 24 hours, the 2100NEWS Digital Assets Total Index (NWST1100), which measures 1100 (by market capitalization) major crypto assets' performance, has surged by 3.61%, Ether even 6.85%, and Bitcoin by 0.62%.
To find out based on which criteria have been selected, please read the notes.

Lisk (LISK)
Established in May 2016, Lisk is an open-source project focused on blockchain accessibility. Lisk's ecosystem offers everyone the opportunity to benefit from blockchain technology through developer tools, cryptocurrency wallets, and a vibrant community.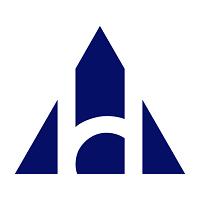 Alchemy Pay (ACH)
Alchemy pioneered an all-in-one hybrid fiat and crypto payments system for businesses that can be deployed in any existing mainstream systems, be it offline (POS, payment terminals, mobile devices, etc.), online or in-app to accept payments via fiat mobile wallets, cryptocurrencies, and credit cards. The hybrid system leverages smart contracts to automate reconciliation and settlement processes to minimize human errors and eradicate fraud. Through strategic partnerships with industry leaders such as Shopify, Arcadier, and QFPay, Alchemy has access to over 2 million merchants. It has deployed its systems across 3000+ touchpoints, including renowned brands such as Aldo, Singapore's Iconic Skybar Ce La Vi, Hong Kong mainboard listed Pricerite, and many more.
---