Lily
March 19, 2023
---
Tokens and coins that moved the most in the last 24 hours:
Top movers of the day are OMG Network and Ren. Since morning OMG Network has surged 51.81%, Ren 28.77%. Linear Finance is 15.72% higher.
During the day the crypto markets were going up and finished in green. Today's crypto market movement is illustrated by an adjacent chart showing the movement of the NWSBCT Index (Blue Chips) over the past 24 hours. 2100NEWS Indices ended between +0.33% and +3.80%. Our main 2100NEWS Total Index (NWST1100) ended +3.15%. Bitcoin ended +4.53%, Ether ended +2.18%.
Please read the notes to find out which criteria have been selected.

OMG Network (OMG)
The OMG Network is the quickest and most affordable way to transfer ETH and ERC20 tokens globally, without restrictions. Using the OMG Network, individuals and businesses can transact on a financial infrastructure that's several times faster, 1/3rd the cost, and as secure as the Ethereum Network — while retaining full autonomy over their funds and keys. The Network scales by centralizing transaction processing and remains safe by decentralizing security. They are a medium-sized enterprise with over 50 employees worldwide, and OMG Network offices are located in Thailand, Singapore, Japan, and Poland. Established in 2017 under the brand name OmiseGO, the rebranded OMG Network is a subsidiary of SYNQA.

Ren (REN)
Ren is an open protocol meant to enable the permissionless and private transfer of value between any blockchRen'sRen's core product, RenVM, is focused on bringing interoperability to decentralized finance (DeFi).
Top mover of the day is API3 which has surged 20.40% since midnight. FTX Token has increased by 5.39%, Linear Finance is 6.18% higher.
After the significant fall last night the cypto markets trended sideways. Inthe last 24 hours 2100NEWS Indices which measure the performance of different groups of tokens and coins have fallen between 1.47% and 4.92%. Our main 2100NEWS Total Index (NWST1100) which measures the performance of the major 1100 crypto assets by market capitalization is 2.33% lower. Bitcoin has decreased by 1.39%, Ether by 2.22%.

API3 (API3)
API3 is a token of API that drives a collaborative effort to create a new generation of blockchain-native, decentralized APIs, or dAPIs for short. dAPIs are composed of first-party oracles operated by API providers and thus are more secure and cost-efficient than alternative solutions that employ intermediaries. Staking the token will grant its holders full governing rights over the API3 DAO along with all the associated rewards. Staked API3 tokens will be used as collateral for the on-chain insurance service to provide quantifiable and trustless security guarantees to dAPI users.

FTX Token (FTT)
FTX is owned by FTX Trading LTD, a company incorporated in Antigua and Barbuda. Alameda Research, a cryptocurrency liquidity provider, incubated FTX. FTX's leveraged tokens aim to provide a clean, automated way for users to get leverage. FTT is the FTX ecosystem utility token. Holders of FTT reportedly receive benefits such as Weekly buying and burning of fees, Lower FTX trading fees, OTC rebates, Collateral for futures trading, and Socialized gains from the insurance fund.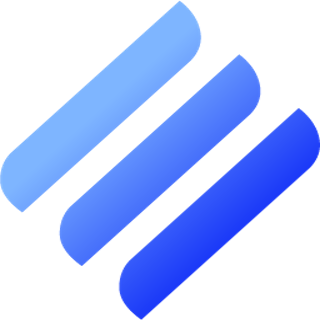 Linear Finance (LINA)
Linear Finance ("Linear") is a non-custodial, cross-chain compatible, delta-one asset protocol. Linear's long-term DeFi vision is to increase inclusiveness and democratize access to investment assets (digital and traditional). Tremendous value exists in the ability for investors to easily and quickly invest, save fees, and secure assets at fair market value. Linear combines substantial technical experience from numerous crypto projects with extensive financial experience in exotic and structured assets from traditional global asset management firms to bring to market one of the first DeFi projects built upon Ethereum with cross-chain compatibility.
---