---
Tokens and coins that moved the most in the last 24 hours:
Top movers of the day are MovieBloc and Emirex Token. Since 6 pm Emirex Token has increased by 9.11% while MovieBloc has decreased by 2.74%. TomoChain is 2.16% higher.
In the evening the crypto markets were still going down and ended the day in red. Today's crypto market movement is illustrated by an adjacent picture showing the movement of the NWSBCT index (blue chips) over the past 24 hours. 2100NEWS DA Indexes ended between -1.88% and -3.19% (NWSOT50 – non-Ethereum tokens). 2100NEWS Digital Assets Total Index (NWST1100) ended -2.57%. Bitcoin ended -2.60, Ether ended -2.43%.
To find out based on which criteria have been selected, please read the notes.

Emirex Token (EMRX)
Emirex.com is a proprietary Digital Technology Commodities (Commodities developed on Distributed Ledger Technology Applications, such a Blockchain) e-commerce and Technology Company that enables its clients to buy, sell and secure Digital Tecnology Commoditites. Emirex Exchange, a platform for investors and traders, allows digital asset trades to take place in an easy, fast, compliant and secure way.
Top movers of the day at 18:10 are MovieBloc and LTO Network. Since 1 pm MovieBloc has increased by 6.64% and LTO Network by 6.58%. TomoChain has decreased by 3.14%.
In the afternoon the crypto markets went down again. Since 1 pm the large caps measured by 2100NEWS Digital Assets 100 Large Cap Index (NWSL100) have fallen by 0.92% (-1.84% as of yesterday EOD). 2100NEWS Digital Assets Total Index (NWST1100) has decreased by 0.60%. Bitcoin and Ether are also lower: BTC -0.36%, ETH -0.93% (as of 1 pm).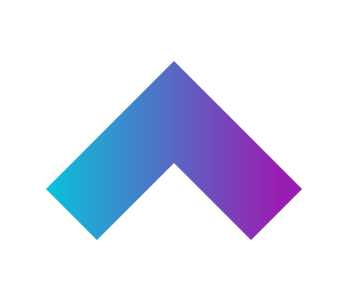 LTO Network (LTO)
LTO Network is a blockchain platform enabling B2B to collaborate on equal footing by using trustless processes: essentially any business process (BPM) or legal agreement can be automated via Live Contracts (extended deterministic Finite State Machines). LTO infrastructure combines miniature ad-hoc permissionless private chains and a permissionless public chain – as well as the developer toolkit to interact with them.
Top movers of the day at 13:10 are TomoChain and MovieBloc. Since morning TomoChain has surged 20.02% and MovieBloc 23.55%. Ocean Protocol has increased by 5.70%.
Generally, the crypto markets are mixed. The coins are still down (NWSCo100-0.19% as of 8 am) while the tokens based on Ethereum turned up (NWSET100 +0.48% as of 8 am). Bitcoin and Ether are slightly lower: BTC -0.03%, ETH -0.09%.

MovieBloc (MBL)
MovieBloc will decentralize the film industry to create an ecosystem with transparent rewards catered to the participants' role and contribution. Participants will experience a new ecosystem by taking upon the role of a creator, curator, translator, reviewer, viewer, etc.
Top movers of the day are GoChain and Ocean Protocol. Since midnight GoChain has increased by 4.47% and Ocean Protocol by 6.87%. Energi is 11.33% higher.
The crypto markets started out lower this morning. 2100NEWS DA Indexes which measure the performance of different groups of tokens and coins started out between -0.23% and -1.47%. 2100NEWS Digital Assets Total Index (NWST1100) which measures the performance of the top 1100 crypto assets by market capitalization is 0.87% lower. Bitcoin and Ether also started out lower: BTC -0.91%, ETH -0.85%.

GoChain (GO)
GoChain platform uses a Proof of Reputation consensus model which may take into account the reputation of all network participants. Said to be fully compatible with existing Ethereum wallets, smart contracts, and other tools, GoChain aims to enable developers to deploy decentralized applications on a network with greater energy efficiency than that of Bitcoin or Ethereum.

APIS (APIS)
2100NEWS ranking: 739, Micro cap Ethereum based Token, Index member: NWST1100, NWSMi500
2100NEWS DA Orderbook Quality Evaluation Grade: Poor, Score: 0.06, (Average for Micro cap: 2.8)
Warning: Extremely weak order book, no serious demand, bid sum < 0.2 BTC

Ocean Protocol (OCEAN)
Ocean Protocol describes itself as a decentralized data exchange protocol that lets people share and monetize data while providing control, auditability, transparency, and compliance to all actors involved.

Energi (NRG)
Launched in April 2018, Energi describes itself as a Proof of Stake cryptocurrency featuring decentralized governance, master nodes, and a treasury that funds a team of professionals. With a smart contract platform upgrade slated for Q4 2019, Energi 3.0 will leverage existing dApps written for Ethereum. Energi also purportedly features a Defense team of cybersecurity and investigative professionals that work with law enforcement to protect their user base from hackers and scammers. In the coming years, Energi seeks to retain thousands of full-time paid contributors and function as a global organization.
---