---
Tokens and coins that moved the most in the last 24 hours:
Top movers of the day are 88mph and XIO. Since 10 am 88mph has surged 34.39% and XIO 25.65%. Observer is 2.33% higher.
The crypto markets finished the day mixed. The coins measured by 2100NEWS DA Coin Index (NWSCo100) ended +0.83%. Their movement can be seen on the adjacent NWSCOT chart over the past 24 hours. On the other hand the non-Ethereum tokens represented by 2100NEWS DA NonEthereum Based Index (NWSOT50) ended -1.76%. Our main 2100NEWS Digital Assets Total Index (NWST1100) ended +0.48%. Bitcoin and Ether also ended the day higher: BTC +0.58%, ETH +0.26%.
To find out based on which criteria have been selected, please read the notes.

88mph (MPH)
88mph is a fixed-rate yield-generation protocol. At the moment, 88mph uses a linear model for determining the fixed interest rate offered to depositors. 88mph keeps track of the Exponential Moving Average (EMA) of the underlying yield protocol's APY over roughly a monthly window, and offers 75% of the EMA as the fixed rate.

XIO (XIO)
XIO is an interest generating governance token used to identify and support the growth of blockchain projects. As an ERC-20 token, XIO runs on the Ethereum blockchain. XIO launched as a centralized platform in December of 2019 and will gradually transition to a 100% decentralized protocol over the next years. To accomplish this, all major decisions of the protocol will be voted on and decided by XIO token holders (Citizens).
Top movers of the day are YAM v3 and Observer. Since midnight YAM v3 has surged 49.49% and Observer 28.70%. In the same time HARD Protocol has increased by 14.29%.
Generally, the crypto markets are about the same as last night. In the last 24 hours the coins measured by 2100NEWS DA Coin Index (NWSCo100) have decreased by 0.69%. 2100NEWS Digital Assets Total Index (NWST1100) which measures the performance of the top 1100 crypto assets by market capitalization is 0.35% lower, as well as Bitcoin and Ether: BTC -0.34%, ETH -0.27% (than 24 hours ago).

YAM v3 (YAM)
YAM is a decentralized cryptocurrency that uses a rebasing mechanism to raise funds for a treasury managed by the community. The community can then use those funds via YAM governance to build out the protocol. YAM is the governance token for the YAM protocol. Using token voting, YAM holders have direct influence over the YAM treasury and direction of the protocol.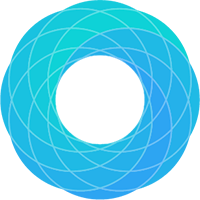 Observer (OBSR)
Launched in 2018 by a team based in Korea, OBSERVER aims to address problems with climate information collection in the retail level to provide hyperlocal weather information in South East Asia.

HARD Protocol (HARD)
HARD is the world's first cross-chain money market that enables you to earn more with your digital assets. With HARD you will now be able to lend, borrow, and earn with assets like BTC, XRP, BNB, BUSD, KAVA, and USDX. It is the first of what will be many applications that utilize the Kava blockchain's security, price feed module, and cross-chain functionality to provide open and decentralized financial services to the world. HARD is an application built on Kava, as such, it leverages Kava's existing validators for security, bridges for cross-chain asset transfer, and partners services such as Chainlink oracles for price-reference data.
---