---
Tokens and coins that moved the most in the last 24 hours:
Top movers of the day are VIDT Datalink and Keep3rV1. Since 1 am VIDT Datalink has surged 13.57% and Keep3rV1 13.72%. Similarly, Augur is 13.56% higher.
The crypto markets finished the day in green as illustrated by an adjacent chart showing the movement of the NWSBCT Index (Blue Chips) over the past 24 hours. 2100NEWS DA Indexes ended between +2.32% and +7.23% (NWSOT50). Our main 2100NEWS Digital Assets Total Index (NWST1100) ended +3.13%. Bitcoin ended +1.95%, Ether ended +3.99%.
To find out based on which criteria have been selected, please read the notes.

VIDT Datalink (VIDT)
VIDT Datalink is a blockchain-powered data validation platform. VIDT Datalink enables organizations to protect their digital data against fraud and manipulation. A simple but strong formula, that adds and protects value at minimum expense and effort. Organizations like Nyenrode, AmSpec and IBM use VIDT Datalink to certify and secure digital documents like certificates, invoices, diplomas and sensor-data.
Top movers of the day are Observer and Injective Protocol. Since midnight Observer has surged 19.02% and Injective Protocol 10.66%. In the same time NuCypher has increased by 1.75%.
The crypto markets moved much higher this morning. Since midnight 2100NEWS DA Indexes which measure the performance of different groups of tokens and coins have increased between 2.53% and 6.00% (NWSDM100). 2100NEWS Digital Assets Total Index (NWST1100) which measures the performance of the top 1100 crypto assets by market capitalization is 3.57% higher. Bitcoin and Ether also moved higher: BTC +2.43%, ETH +4.35%.

NuCypher (NU)
NuCypher KMS aims to provide encryption and cryptographic access controls, without reliance on a central service provider. It leverages proxy re-encryption technology to allow re-keying encrypted data. This allows a decentralized network of nodes to provide key management operations, without accessing private keys or plaintext data. The NuCypher network provides accessible, intuitive, and extensible runtimes and interfaces for secrets management and dynamic access control. The network is permissionless and censorship-resistant. There are no gate-keepers and anyone can use it. The network leverages the classic cryptological narrative of Alice and Bob (with additional characters where appropriate). This character-based narrative permeates the code-base and helps developers write safe, misuse-resistant code. The network currently supports proxy re-encryption but can be extended to provide support for other cryptographic primitives.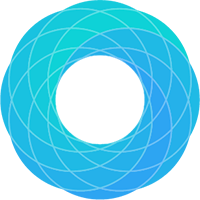 Observer (OBSR)
Launched in 2018 by a team based in Korea, OBSERVER aims to address problems with climate information collection in the retail level to provide hyperlocal weather information in South East Asia.

Injective Protocol (INJ)
Injective Protocol describes itself as the first layer-2 DEX that unlocks the full potential of decentralized derivatives and borderless DeFi. The Injective Chain is implemented as a Cosmos SDK module, built with Ethermint (EVM on Tendermint). It utilizes a Tendermint-based Proof-of-Stake to facilitate cross-chain derivatives trading across Cosmos, Ethereum, and many other layer-1 protocols. In addition, the protocol is collision-resistant and utilizes Verifiable Delay Functions (VDFs) to prevent front-running. INJ is the token utilized on Injective and was launched via a public offering in 2020, becoming the first project backed by Binance Labs to debut on Binance Launchpad. The use cases intended for INJ include but are not limited to: protocol governance, exchange fee value capture, derivatives collateralization, liquidity mining, and staking.
---