---
Tokens and coins that moved the most in the last 24 hours:
Top movers of the day are Nsure Network and DigitalBits which has surged 18.20% since 6 pm. In the same time Nsure Network has increased by 3.31% and Unifi Protocol DAO by 3.89%.
In the evening the crypto markets went down again and finished the day mixed. The tokens built on Ethereum measured by 2100NEWS DA Ethereum Based Index (NWSET100) ended +1.13%. Their movement can be seen on the adjacent NWSET chart over the past 24 hours. On the other hand Bitcoin and Ether ended lower: BTC -0.20%, ETH -0.62%. Our main 2100NEWS Digital Assets Total Index (NWST1100) ended -0.07%.
To find out based on which criteria have been selected, please read the notes.

DigitalBits (XDB)
DigitalBits is a protocol layer blockchain focused on supporting consumer digital assets, specifically branded currencies. This is inclusive of assets such as loyalty and rewards points, gift cards, and notably, the growing asset category of branded stablecoins.
Top mover of the day at 18:10 is Alchemy Pay which has soared 28.36% since 1 pm. In the same period Sentivate hs surged 18.92% and Function X 21.83%. Crypto.com is 1.60% higher.
In the afternoon the crypto markets stopped falling. Some of 2100NEWS DA Indexes are still more than 2% higher than yesterday's closing. Our main 2100NEWS Digital Assets Total Index (NWST1100) is 0.48% higher. Bitcoin is 0.16% higher (+0.20% as of 1 pm) while Ether is 0.07% lower (+0.24% as of 1 pm).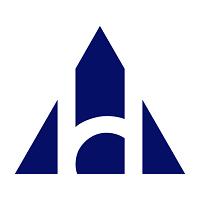 Alchemy Pay (ACH)
Alchemy is a leading cryptocurrency payment solution and technology provider in Asia Pacific that powers online and offline merchants with fast, secure and convenient hybrid crypto-fiat payment systems and solutions.
Top movers of the day at 13:10 are Unifi Protocol DAO and Nsure Network. Since 8 am Unifi Protocol DAO has surged 18.53% and Nsure Network 20.44%. Crypto.com is 4.56% higher.
Generally, the crypto markets went down. By decreasing of 1.43% the coins measured by 2100NEWS DA Coin Index (NWSCo100) fell the most. The non-Ethereum tokens represented by 2100NEWS DA NonEthereum Based Index (NWSOT50) are 0.73% lower. Our main 2100NEWS Digital Assets Total Index (NWST1100) has decreased by 1.09%. Bitcoin and Ether have fallen more than 1%: BTC -1.05%, ETH -1.27%.

Unifi Protocol DAO (UNFI)
Unifi Protocol DAO is a group of non-custodial, interoperable, decentralized, and multi-chain smart contracts providing the building blocks for the next generation of DeFi development. The Unifi Protocol is designed to provide developers with functional DeFi building blocks linking multiple blockchains together into one large DeFi marketplace. uTrade is the working proof-ofconcept for harnessing multi-chain and multi-platform liquidity mining to power UNFI, Unifi's Global Governance Token.
Top movers of the day are RING X PLATFORM and Crypto.com. Since midnight RING X PLATFORM has soared 67.70% and Crypto.com 31.86%. In the same time pNetwork has increased by 14.81%.
The crypto markets started out higher this morning. Since midnight 2100NEWS DA Indexes which measure the performance of different groups of tokens and coins have increased between 0.66% and 1.81% (NWSOT50). 2100NEWS Digital Assets Total Index (NWST1100) which measures the performance of the top 1100 crypto assets by market capitalization has increased by 1.06%. Bitcoin and Ether also started out higher: BTC +1.02%, ETH +0.98%.

RING X PLATFORM (RINGX)
RINGX Platform aims to create a block-chain-based mileage integrated ecosystem by integrating various mileage service into block-chain technology and establishing an innovative platform for customers to purchase and consume high qualified contents with integrated mileage based on cooperation with various mileage service providers.

Crypto.com (MCO)
Crypto.com, the pioneering payment and cryptocurrency platform, seeks to accelerate the world's transition to cryptocurrency. MCO is democratizing blockchain technology by designing beautiful, simple and useful financial services that have a lasting, positive impact on people's lives. MCO is building an outstanding and defensible platform to solve access and usability challenges in the blockchain industry, and power redefined financial services to improve our customers' lives.

pNetwork (PNT)
The pNetwork is the increasingly decentralised layer powering and governing the cross-chain pTokens solution. The project is focused on enabling meaningful connections between multiple blockchain environments. pNetwork Portals enable smart contracts living on different blockchains to interact with each other as if they were on the same network.
---