---
Tokens and coins that moved the most in the last 24 hours:
Top movers of the day are DOS Network and NIX which has soared 46.80% since 6 pm. DOS Network is 3.38% higher. NOIA Network has increased by 9.15%.
Just before the end of the day, the crypto markets fell significantly, but most of them still managed to end the day in green. Today's crypto market movement is illustrated by an adjacent chart that shows the movement of the NWSBCT Index (Blue Chips) over the last 24 hours. 2100NEWS DA Indexes which measure the performance of different groups of tokens and coins ended between +0.54% and +6.37% (NWSOT50). 2100NEWS Digital Assets Total Index (NWST1100) ended +1.15%. Bitcoin ended +0.97% while Ether ended -1.28%.
To find out based on which criteria have been selected, please read the notes.

NIX (NIX)
NIX Platform is a next generation privacy currency and multi-layered interoperability platform which fuels anonymity-focused decentralized applications (dApps) and smart contracts, providing the option of adding a best-in-class privacy layer to any blockchain.
Top mover of the day at 18:10 is Nucleus Vision which has surged 20.56% since 1 pm. DATA has increased by 6.28% and Dusk Network by 10.52%.
In the afternoon the crypto markets went up. Since 1 pm the coins measured by 2100NEWS DA Coin Index (NWSCo100) have increased by 2.94%. The tokens built on Ethereum represented by 2100NEWS DA Ethereum Based Index (NWSET100) are 0.63% higher. Our main 2100NEWS Digital Assets Total Index (NWST1100) has increased by 1.54%. Bitcoin and Ether are also higher: BTC +1.22%, ETH +1.21%.

Nucleus Vision (NCASH)
Launched in 2014, Nucleus Vision, also known as nCash, aims to bridge the divide between the online and offline retail world. The project is an IoT-based, contactless identification system that enables retailers to identify and better serve their customers by using customer's records to make precise decisions on product preferences without the use of WiFi or Bluetooth. The NCASH ERC-20 token functions as a currency in the Nucleus Vision ecosystem. The technology has been deployed in retail stores in India.
Top movers of the day at 1 pm are Kadena and DATA. DOS Network has soared 40,87% since 8 am.
The crypto markets have traded sideways. At the same time, the 2100NEWS Digital Assets Total Index (NWST1100) which measures the performance of the 1100 major crypto assets by market capitalization, has risen by 1.40%,  Ether by 0.44%,  Bitcoin even by 2.61%.

DOS Network (DOS)
DOS Network is a chain-agnostic layer 2 decentralized oracle network that offers realtime data feeds and verifiable computation power to mainstream blockchains. It connects on-chain smart contracts and Ðapps with off-chain data sources and unlimited computation power, enabling smart contracts with more real-world use cases.
Top movers of the day at 8 am are JUST and DATA which has soared 51,47% since midnight. The crypto markets started the day in the green. On the day the best performing group was tokens measured by 2100NEWS DA Ethereum Based Index (NWSET100). Over the last 24 hours, the 2100NEWS Digital Assets Total Index (NWST1100) which measures the performance of the 1100 major crypto assets by market capitalization, has surged by 2.33%,  Ether by 1.14%,  Bitcoin even by 3.21%.

 DATA (DTA)
DATA is a blockchain project initiated and governed by Blockchain Data Foundation Limited ("Blockchain Data Foundation", or BDF from hereafter), a company limited by guarantee to be incorporated in Singapore and governed in a not-for-profit manner. This project is being developed in collaboration with Yomob International Co., Ltd. ("Yomob"), a mobile monetization-as-a-service company.

Band Protocol (BAND)
Band Protocol offers a decentralized data oracle by making data readily available to be queried on-chain, using delegated proof of stake ("dPoS") to ensure data integrity. It aims to be the go-to data infrastructure layer for Web 3.0 applications by providing decentralized, curated off-chain data to smart contracts through oracles managed by its dPoS consensus mechanism.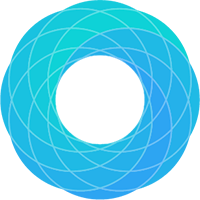 Observer (OBSR)
Launched in 2018 by a team based in Korea, OBSERVER aims to address problems with climate information collection in the retail level to provide hyperlocal weather information in South East Asia.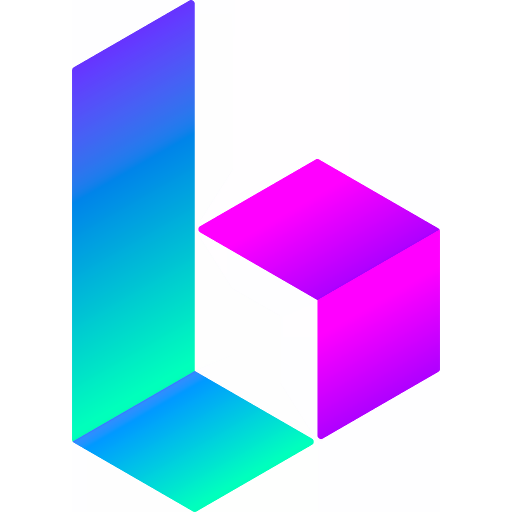 BORA (BORA)
BORA ISLAND is a blockchain-based space, transparent and stable, where you can experience digital content and games. Also, with Wallets specially designed for ISLAND, you can safely manage your BORA and SHELL assets easier.
---