---
Tokens and coins that moved the most in the last 24 hours:
Top mover of the day is APIX which has soared 88.39% since 11 am. Creditcoin has surged 23.81% and SwissBorg 20.80%.
Today the crypto markets were going down and finished the day in red. Today's crypto market movement is illustrated by an adjacent chart showing the movement of the NWSBCT Index (Blue Chips) over the past 24 hours. The coins measured by 2100NEWS DA Coin Index (NWSCo100) ended -1.91%. Moreover, the tokens built on Ethereum represented by 2100NEWS DA Ethereum Based Index (NWSET100) ended -2.15%. Our main 2100NEWS Digital Assets Total Index (NWST1100) ended -1.32%. Bitcoin and Ether also ended the day lower: BTC -0.88%, ETH -1.68%.
To find out based on which criteria have been selected, please read the notes.

APIX (APIX)
With Blockchain financial service, effective decentralized economy system, dApp development, and Blockchain technology consulting, APIS provides a platform service which is highly accessible on the end-user stage. APIS will provide an intuitive interface to all developers with dApp launch needs on APIS Core and users who use Blockchain financial service of APIS. Also, APIS aims to prevent a monopoly in the Blockchain system obtaining process and foster an evolved business by applying Blockchain technology to various industry, to decrease an unreasonable reward structure originating from the imbalance of information.
Top movers of the day are Bluzelle and Quantstamp. Since midnight Bluzelle has surged 20.06% and Quantstamp 13.63%. Davinci Coin has increased by 7.13%.
The crypto markets are mixed. Since midnight the large caps measured by 2100NEWS Digital Assets 100 Large Cap Index (NWSL100) have decreased by 0.41%. On the other hand the small caps represented by 2100NEWS Digital Assets 300 SmallCap Index (NWSS300) have increased by 0.50%. 2100NEWS Digital Assets Total Index (NWST1100) which measures the performance of the top 1100 crypto assets by market capitalization is 0.11% higher. Bitcoin has increased by 0.07% while Ether has fallen by 0.47%.

Bluzelle (BLZ)
Bluzelle is a decentralized data network for dapps to manage data in a secure, tamper-proof, and highly scalable manner. Bluzelle is powered by Cosmos and its BFT technology Tendermint. Blu

Quantstamp (QSP)
Quantstamp is the first smart contract security-auditing protocol. The Quantstamp protocol solves the smart contract security problem by creating a scalable and cost-effective system to audit all smart contracts on the Ethereum network. Over time, the team expects every Ethereum smart contract to use the Quantstamp protocol to perform a security audit because security is essential.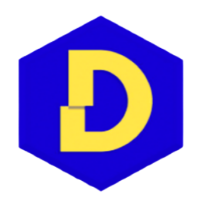 Davinci Coin (DAC)
Davinci project is an economic network established for the close interaction in civil level among the exchanges of domestic networks or even countries, including not only the cultural part but also about the cooperation of other directions. Davinci project will become the important dredging hub in these cooperation, linking people and organizations from various countries and regions all over the world. Just like taking airplane and ships to some countries, Davinci project itself likewise intends to exploit the roads of commercial intercourse and cultural exchange through digital channels.
---