---
Tokens and coins that moved the most in the last 24 hours:
Top movers of the day are NULS and Valor Token. Since 6 pm NULS has soared 52.00% and Valor Token 21.41%. Numeraire is 0.21% lower.
In the evening the crypto markets were still going up and ended the day in green. Today's crypto market movement is illustrated by an adjacent chart showing the movement of the NWSBCT Index (Blue Chips) over the past 24 hours. 2100NEWS DA Indexes which measure the performance of different groups of tokens and coins ended between +0.58% and +2.60%. 2100NEWS Digital Assets Total Index (NWST1100) ended +1.14%. Bitcoin and Ether also ended the day higher: BTC +0.63%, ETH +0.28%.
To find out based on which criteria have been selected, please read the notes.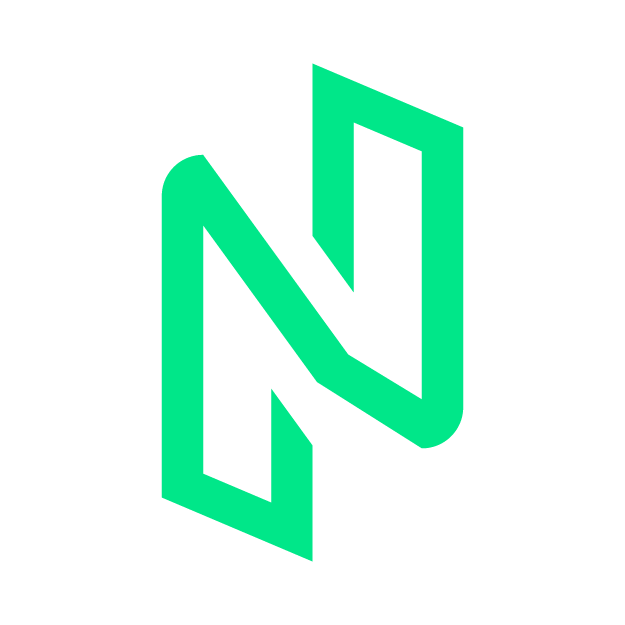 NULS (NULS)
Nuls is a worldwide peer-to-peer blockchain open-source project designed to be a highly customizable modular blockchain infrastructure. NULS have two parts called microkernel and functional modules. Nuls has smart contracts, a multi-chain mechanism and is created on a cross-chain consensus. NULS strives to surpass the technical barriers of the blockchain, to lower the cost of development, and to bring the application of blockchain technology to commercial usage.
Top mover of the day at 18:10 is Eidoo which has soared 55.86% since 1 pm. Streamr DATAcoin has increased by 4.02%.
In the afternoon the crypto markets went up. Since 1 pm the tokens built on Ethereum measured by 2100NEWS DA Ethereum Based Index (NWSET100) have increased by 0.88% (+0.58% as of yesterday EOD). The coins represented by 2100NEWS DA Coin Index (NWSCo100) have increased only by 0.35%. Our main 2100NEWS Digital Assets Total Index (NWST1100) is 0.68% higher. Bitcoin has increased by 0.85% and Ether by 0.43% but both of them are still lower than yesterday EOD (BTC -0.12%, ETH -0.59%).

Eidoo (EDO)
Eidoo is the first mobile app to include a multi-asset wallet and a hybrid exchange. In one single app you can sell, buy, spend, and convert your cryptocurrencies and your tokens.
Top mover of the day at 13:10 is Ankr Network which has soared 25.79% since morning. Numeraire has increased by 6.23% while Metal has decreased by 6.80%.
Generally, the crypto markets are mixed. Since morning 2100NEWS DA Coin Index (NWSCo100) which measures the performance of coins has increased by 0.34%. The tokens are slightly lower (NWSTo100 -0.01% as of 8 am, -0.32% as of yesterday EOD). Our main 2100NEWS Digital Assets Total Index (NWST1100) has decreased by 0.10%. Bitcoin and Ether are lower: BTC -0.24%, ETH -0.56% (as of 8 am).

Ankr (ANKR)
Ankr is a distributed computing platform that aims to leverage idle computing resources in data centers and edge devices. What Ankr enables is a Sharing Economy model where enterprises and consumers can monetize their spare computing capacities from their devices, on-premise servers, private cloud and even public cloud. This enables Ankr to provide computing power much closer to users at a much cheaper price.
Top movers of the day are Streamr DATAcoin and High Performance Blockchain which has surged 17.14% since midnight. Metal has increased by 7.53% and Streamr DATAcoin by 9.37%.
Most tokens and coins started out slightly lower. Since midnight the large caps measured by 2100NEWS Digital Assets 100 Large Cap  Index (NWSL100) have decreased by 0.23%. The mid caps represented by 2100NEWS Digital Assets 200 Mid Cap Index (NWSM200) are only 0.09% lower. 2100NEWS Digital Assets Total Index (NWST1100) which measures the performance of the top 1100 crypto assets by market capitalization has decreased by 0.52%. Bitcoin and Ether also started out lower: BTC -0.72%, ETH -0.46%.

Metal (MTL)
Metal is a digital currency for MetalPay that enables global instant payment by utilizing just a phone number. MTL is fairly decentralized with the support of a process called Proof of Processed Payments (PoPP). By spending or making a purchase, members and participants could earn rewards in MTL. The maximum supply is 66.5 million MTL. Users can get up to 5% MTL on every purchase. They can also receive high interests when investing in MTL.

Streamr DATAcoin (DATA)
Streamr is a usage token on the Streamr network and a payment token on the Streamr marketplace. Streamr provides a complete system to create unstoppable real-time data apps, even without writing code. Currently, the valuable data one produce is at the mercy of large corporations. This coin can be used to buy, sell through a decentralized peer-to-peer network.

High Performance Blockchain (HPB)
High-Performance Blockchain is a new kind of block chain hardware and software architecture, which includes a chip acceleration engine and the blockchain platform, aiming to realize the performance extension of distributed applications. Positioned as an easy-to-use high performance blockchain platform, combined with industry depth to meet real business needs. This is done by creating an architecture that builds an application's similar operating system.
---