---
Tokens and coins that moved the most in the last 24 hours:
Top movers of the day are NAGA and PolySwarm. Since morning NAGA has surged 79.29%, PolySwarm 38.84%.
The crypto markets finished the day deep in red again as illustrated by an adjacent chart showing the movement of the NWSBCT Index (Blue Chips) over the past 24 hours. 2100NEWS DA Indexes ended between -4.06% and -10.94% (NWSM200). 2100NEWS Digital Assets Total Index (NWST1100) ended -6.22%. Bitcoin ended -3.12%, Ether ended -6.04%.
Please read the notes to find out which criteria movers have been selected.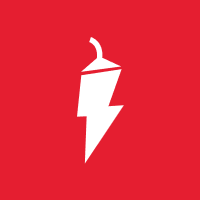 NAGA (NGC)
The NGC is a decentralized cryptocurrency for trading and investing in financial markets, virtual goods and cryptocurrencies. All activities in the network revolve around NGC, from serving as the primary form for fees and collateral, to serving as the main base currency for any transactions. NGC shall become the driver of a sustainable economy where demand grows as more and more users, financial institutions, and game-publishers join the NAGA ecosystem.

PolySwarm (NCT)
PolySwarm is a cybersecurity company that helps users, enterprises and corporate security teams detect and gather intelligence on new and emerging malware. PolySwarm's crowdsources competing security software from antivirus companies and specialized security experts to expand large enterprises' coverage and protection against cyber threats. Suppliers are economically rewarded based on accuracy, with PolySwarm's token, Nectar (NCT), facilitated on the Ethereum blockchain.
Top movers of the day are API3 and Ontology Gas. Since midnight API3 has surged 50.35%, Ontology Gas 31.64%.
During the night the crypto markets were going down. Since midnight 2100NEWS DA Indexes which measure the performance of different groups of tokens and coins have fallen between 1.83% and 9.81. Our main 2100NEWS Digital Assets Total Index (NWST1100) which measures the performance of the major 1100 crypto assets by market capitalization is 4.64% lower. Bitcoin has decreased by 1.42%, Ether 2.67%.

API3 (API3)
API3 is a token of API that drives a collaborative effort to create a new generation of blockchain-native, decentralized APIs, or dAPIs for short. dAPIs are composed of first-party oracles operated by API providers and thus are more secure and cost-efficient than alternative solutions that employ intermediaries. Staking the token will grant its holders full governing rights over the API3 DAO along with all the associated rewards. Staked API3 tokens will be used as collateral for the on-chain insurance service to provide quantifiable and trustless security guarantees to dAPI users.

Ontology Gas (ONG)
Ontology is a high-performance, open-source blockchain specializing in digital identity and data. Ontology's infrastructure supports robust cross-chain collaboration and Layer 2 scalability, offering businesses the flexibility to design a blockchain that suits their needs. With a suite of decentralized identity and data sharing protocols to enhance speed, security, and trust, Ontology's features include ONT ID, a mobile digital ID application and DID use throughout the ecosystem, and DDXF, a decentralized data exchange and collaboration framework.

TokenPocket (TPT)
TokenPocket is the world's leading multi-chain self-custodial wallet, which supports mainstream public chains including BTC, ETH, BSC, Polygon, Solana, HECO, Klaytn, Avalanche, Tron, OEC, HSC, Fantom, Polkadot, Kusama, EOS, etc. The private key is stored in the user's own device and never uploaded to the server, so the user can fully control crypto assets. TokenPocket has provided reliable services for over 10 million users around the world. The number of monthly active users exceeds 5 million and the users are located in more than 200 countries around the world.
---