---
Tokens and coins that moved the most in the last 24 hours:
Top movers of the day are Centrality and TrueFeedBack. Since 10 am Centrality has surged 35.06% and TrueFeedBack 10.77%.
Most tokens and coins finished the day in red as illustrated by an adjacent chart showing the movement of the NWSBCT Index (Blue Chips) over the past 24 hours. 2100NEWS DA Indexes ended between -0.40% and -4.53% (NWSCo100). Our main 2100NEWS Digital Assets Total Index (NWST1100) ended -2.71%. Bitcoin ended -3.56% while Ether ended +1.94%.
To find out based on which criteria have been selected, please read the notes.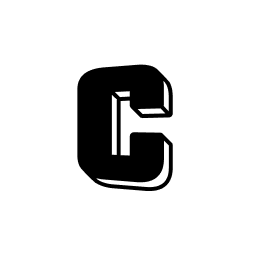 Centrality (CENNZ)
Centrality is a venture studio that partners with leading innovators in key industries to create a marketplace of applications. These applications allow consumers to manage everyday tasks and experiences using peer-to-peer transactions – all via one login and using blockchain-enabled infrastructure. It is one of the leading, blockchain venture studios in the world, with a growing team of 75 people across Auckland, London, Melbourne, and Singapore.
Top movers of the day are Quiztok and Lambda. Since midnight Quiztok has surged 24.04% and Lambda 27.36%. ABBC Coin has increased by 12.17%.
The crypto markets have traded sideways in red. In the last 24 hours 2100NEWS DA Indexes which measure the performance of different groups of tokens and coins have fallen between 1.21% and 7.55%. 2100NEWS Digital Assets Total Index (NWST1100) which measures the performance of the major 1100 crypto assets by market capitalization is 2.77% lower. Bitcoin has decreased by 0.40% and Ether by 3.68%.

Quiztok (QTCON)
Quiztok has services that are based on a chatbot that delivers quiz content across various messengers.

Lambda (LAMB)
Lambda is a safe, reliable and infinitely scalable decentralized storage network, which achieves the decentralized storage of data, the integrity and security verification of data, and the operation of market-oriented storage transactions based on the Lambda Chain consensus network, so as to provide infinitely scalable data storage capacity for the next-generation Internet of Value.

ABBC Coin (ABBC)
ABBC is a technology optimized for distribution, finance, shopping, security using blockchain technology. ABBC Project is an open platform that works on distributed ledger technology, making it open and transparent to all participants. It is designed to develop digital crypto-currency markets and objects for various purposes with their subsequent launch and integration into a unique ecosystem.
---