---
Tokens and coins that moved the most in the last 24 hours:
Top movers of the day are HedgeTrade and Voyager Token which has increased by 8.78% since 6 pm. In that time NavCoin has moved up the most (+14.11%) HedgeTrade is 2.01% lower.
In the evening the crypto markets stopped going up but nevertheless they finished the day in green. Today's crypto market movement is illustrated by an adjacent chart showing the movement of the NWSBCT Index (Blue Chips) over the past 24 hours. 2100NEWS DA Indexes ended between +0.23% and +4.92%. Our main 2100NEWS Digital Assets Total Index (NWST1100) ended +4.35%. Bitcoin ended +4.35%, Ether ended +7.41%.
To find out based on which criteria have been selected, please read the notes.

NavCoin (NAV)
Nav Coin is a cryptocurrency, primarily based on Bitcoin system. In addition to having all the advantages of Bitcoin, Nav Coin also provides a few other added interests such as quick transactions, the ability to receive 5% on the amount of NAV in the users' wallet, and secret payments.
Top mover of the day at 18:10 is HedgeTrade which has soared 151.97% since 1 pm. SpaceChain has surged 51.74% and Idle 26.85%.
In the afternoon the crypto markets continued to go up. Since 1 pm 2100NEWS DA Indexes have increased up to 3.16% and most of them are more than 7% higher than 24 hours ago. Our main 2100NEWS Digital Assets Total Index (NWST1100) has increased by 2.83% (+11.76% over the last 24 hours). Ether is 5.45% higher and Bitcoin 2.63% (as of 1 pm).

SpaceChain (SPC)
The key to Space Chain is to deploy all blockchain nodes on satellites so as to bring blockchain technology into space, adding a new dimension to blockchain's core concept of the distributed ledger by making use of space technology and advantages of space resources.
Top mover of the day at 13:10 is HedgeTrade which has surged 17.62% since 8 am. Neblio has increased by 5.84% and reflect.finance by 3.79%. Mossland is 10.09% lower.
Generally, the crypto markets were going up. Since 8 am the tokens built on Ethereum measured by 2100NEWS DA Ethereum Based Index (NWSET100) have increased by 1.92%. The coins represented by 2100NEWS DA Coin Index (NWSCo100) are 1.52% higher. Our main 2100NEWS Digital Assets Total Index (NWST1100) has increased by 1.82%. Bitcoin has increased by 1.39% and Ether even by 4.15%.

HedgeTrade (HEDG)
Hedge is a networking hub for financial and cryptocurrency trading experts, and for newcomers seeking trading predictions for cryptocurrencies, stocks, options, commodities, or any other tradable product. Hedge strives to establish a community, based on trust and transparency, that enables individuals to improve their trading skills, market awareness, and transactional profitability.
Top mover of the day is Mossland which has soared 95.63% since midnight. In the same time HedgeTrade has surged 26.88% and Secret 27.44%.
Most of crypto markets moved higher this morning. Since midnight 2100NEWS DA Indexes which measure the performance of different groups of tokens and coins have increased up to 2.99% (NWSOT50). 2100NEWS Digital Assets Total Index (NWST1100) which measures the performance of 1100 major crypto assets by market capitalization is 0.92% higher. Bitcoin has increased by 1.56% while Ether is slightly higher (+0.04%).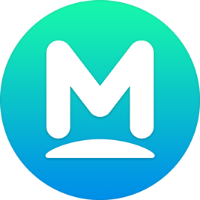 Moss Coin (MOC)
Mossland is a real estate-centric location-based Augmented Reality (AR) mobile game. In the game, players identify real properties in the world and add them into the game world – giving other users the ability to buy and sell real world properties in the Mossland virtual world. Mossland utilizes a blockchain-based cryptocurrency to facilitate trades, sales and purchases by users of in-game properties, emulating the real-world property market in game and giving our players a new and compelling way to interact with each other.

Secret (SCRT)
Secret Network is the first blockchain with privacy-preserving smart contracts. That means applications built on Secret can utilize encrypted data without revealing it to anyone, even the nodes in the network. For the first time, Secret Network allows developers to build powerful, permissionless, privacy-preserving applications – Secret Apps.
---