---
Tokens and coins that moved the most in the last 24 hours:
Top movers of the day are Oraichain Token and Theta Fuel. Since 6 pm Oraichain Token has increased by 11.74% and Theta Fuel by 10.04%. Eminer is 5.17% higher.
Most tokens and coins finished the day in green as illustrated by an adjacent chart showing the movement of the NWSBCT Index (Blue Chips) over the past 24 hours. 2100NEWS DA Indexes ended up to 3.60%. Our main 2100NEWS Digital Assets Total Index (NWST1100) ended +2.72%. Bitcoin ended +3.99%, Ether ended +1.56%.
To find out based on which criteria have been selected, please read the notes.

Theta Fuel (TFUEL)
The Theta Network and protocol aim to solve various challenges the video streaming industry faces today. Theta Fuel is the operational token of the Theta protocol. TFUEL powers on-chain operations like payments to relayers for sharing a video stream, or for deploying or interacting with smart contracts. Relayers earn TFUEL for every video stream they relay to other users on the network. You can think of Theta Fuel as the "gas" of the protocol. At Mainnet launch on March 15th, TFUEL will be created as a native token on the Theta blockchain.
Top mover of the day at 18:10 is Universa which has soared 37.27% since 1 pm. Spartan Protocol has increased by 9.85% and Quantstamp by 8.28%.
In the afternoon the crypto markets turned down. Since 1 pm 2100NEWS DA Indexes have fallen between 1.72% and 6.81% (NWSCo100 which measures the performance of the coins without Bitcoin and Ether). Our main 2100NEWS Digital Assets Total Index (NWST1100) has decreased by 3.17%. Bitcoin and Ether are also lower: BTC -1.89%, ETH -2.80%.

Universa (UTNP)
Universa is a new generation blockchain protocol, which has every potential to become a significant landmark in the development of the blockchain industry. Today, the dependence of blockchain on a highly costly mining process resembles the dependence of gold coins on the price of gold. Instead, they suggest new cheap and easy way of creating smart contracts, which can act as cash substitutes, in a somewhat original way. If the invention of a bitcoin can be compared to the discovery of gold, then Universa is a new stage, symbolizing the arrival of paper money to the market of mutual settlements.
Top movers of the day at 13:10 are saffron.finance and Spartan Protocol which has surged 14.37% since morning. saffron.finance has increased by 11.45% and Ripple by 10.45%.
The crypto markets went up significantly. Since morning 2100NEWS DA Indexes which measure the performance of different groups of tokens and coins have increased up to 5.19%. Our main 2100NEWS Digital Assets Total Index (NWST1100) is 4.05% higher. Bitcoin has increased by 4.11% and Ether by 3.08%.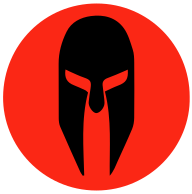 Spartan Protocol (SPARTA)
The Spartan Protocol is a wholesome and complete protocol that allows the safe growth of synthetic assets, lending markets and for all assets to be liquid and productive. A small amount of governance is necessary to manage the upgrading of contracts and the tweaking of some of the protocol's parameters. The governance process is at-risk as such that there is a direct link between healthy and effective governance and the value of exposed collateral. The Spartan Protocol borrows ideas for UniSwap, THORChain, Synthetix, MakerDAO and Vader/Vether Protocol, but will be launched on Binance Smart Chain as its own separate protocol.
Top movers of the day are Ripple and Groestlcoin which has surged 11.74% since midnight. Ripple is 6.89% higher.
The crypto markets started out mixed this morning. The coins measured by 2100NEWS DA Coin Index (NWSCo100) started out 0.80% higher. On the other hand the tokens built on Ethereum represented by 2100NEWS DA Ethereum Based Index (NWSET100) started out 0.21% lower. 2100NEWS Digital Assets Total Index (NWST1100) which measures the performance of the 1100 major crypto assets by market capitalization is 0.09% lower. Bitcoin and Ether also started out lower: BTC -0.39%, ETH -0.14%.

Ripple (XRP)
Ripple provides one frictionless experience to send money globally using the power of blockchain. By joining Ripple's growing, global network, financial institutions can process their customers' payments anywhere in the world instantly, reliably and cost-effectively. XRP is a digital asset built for payments. It is the native digital asset on the XRP Ledger—an open-source, permissionless and decentralized blockchain technology that can settle transactions in 3-5 seconds. XRP can be sent directly without needing a central intermediary, making it a convenient instrument in bridging two different currencies quickly and efficiently.
We've partnered with @energywebx to build the world's first decarbonized #blockchain. Learn about the digital gateway to zero-carbon renewable energy. https://t.co/gLQBGr5yoR

— Ripple (@Ripple) December 24, 2020

Groestlcoin (GRS)
Groestlcoin is a distributed digital coin providing secure and anonymous transaction platform. Thanks to Proof-of-Work (PoW) algorithm, there is no ASIC currently existed for Groestl. Groestlcoin enables its users to mine effectively, with modest resource consumption.

Phoenix Global (PHB)
Phoenix Global is the result of the merger between Red Pulse and APEX Network, which took place in November 2020. Phoenix Global focuses on the blockchain enablement of the real economy. The platform aims to employ blockchain technology to unleash the value of real-world assets, such as data, alternative assets, and other intangible asset classes.
---