---
Tokens and coins that moved the most in the last 24 hours:
Top movers of the day are SynLev and DuckDaoDime. Since 6 pm SynLev has soared 42.36% and DuckDaoDime 28.34%. In the same period CoinMetro Token has surged 16.20% and Polkastarter 20.37%.
The crypto markets except Bitcoin finished the day in green. Today's crypto market movement is illustrated by an adjacent chart showing the movement of the NWSBCT Index (Blue Chips) over the past 24 hours. 2100NEWS DA Indexes ended between +0.14% and +3.23% (NWSOT50). Our main 2100NEWS Digital Assets Total Index (NWST1100) ended +0.78%. Ether ended +2.70% while Bitcoin ended -0.42%.
To find out based on which criteria have been selected, please read the notes.

SynLev (SYN)
SynLev is a group of synthetic leveraged asset pairs built and tokenized on Ethereum, price fed data from Chainlink oracles. The goal of SynLev is to provide decentralized, trustless, and non-KYC
gated leveraged assets that behave similarly to traditional leveraged ETF's. SynLev assets do not require fund re-balancing or any form of debt. SynLev assets are deployed in pairs and are collateralized by both the ETH required to mint the tokens, the performance of the opposing asset, and liquidity providers
Top mover of the day at 18:10 is SKALE Network which has surged 10.12% since 1 pm. In the same time CoinMetro Token has increased by 7.43% and Cartesi by 5.84%.
In the afternoon the crypto markets were coming back slowly and some of 2100NEWS DA Indexes are already higher than yesterday's closing. Since 1 pm the non-Ethereum tokens measured by 2100NEWS DA NonEthereum Based Index (NWSOT50) have increased by 1.50% (+2.73% as of yesterday EOD). Our main 2100NEWS Digital Assets Total Index (NWST1100) has increased by 0.53% (-0.53% as of yesterday EOD). Bitcoin has increased by 0.46% (-1.35% as of yesterday EOD) and Ether by 0.97% (+1.43% as of yesterday EOD).

SKALE Network (SKL)
The SKALE Network is a high-throughput, low-latency, configurable Byzantine fault tolerant sidechain network for the Ethereum blockchain. EVM-compatibility within Elastic Sidechains allows dApp developers to deploy existing Ethereum-based smart contracts directly to them wile an increased gas limit lifts the computation and storage limitations of the Ethereum mainnet EVM.
Top mover of the day at 13:10 is Base Protocol which has surged 20.97% since 8 am. In the same period Wing Finance has increased by 9.28% and Theta Fuel by 5.31%.
Generally, the crypto markets are slightly higher than at 8 am but still significantly lower than 24 hours ago. Since then the coins measured by 2100NEWS DA Coin Index (NWSCo100) have fallen by 3.35%. Our main 2100NEWS Digital Assets Total Index (NWST1100) is 2.91% lower. Bitcoin and Ether are also more than 2% lower than 24 hours ago: BTC -2.89%, ETH -2.24%.

Base Protocol (BASE)
The Base Protocol (BASE) is a synthetic crypto asset that derives its price from the total market cap (cmc) of all cryptocurrencies at a ratio of 1 : 1 trillion. BASE exists to maintain a market rate that is stably pegged to its underlying asset – the crypto industry. BASE's peg to cmc is held stable through an elastic supply protocol. This protocol utilizes rebasing, a process which expands or contracts token supply to correct price.
Top movers of the day are FIO Protocol and Bella Protocol. Since midnight FIO Protocol has surged 15.45% and Bella Protocol 16.17%. In the same period Robonomics Network has increased by 10.73%.
The crypto markets started out lower this morning. Since midnight 2100NEWS DA Indexes which measure the performance of different groups of tokens and coins have fallen between 1.11% and 2.76%. 2100NEWS Digital Assets Total Index (NWST1100) which measures the performance of the top 1100 crypto assets by market capitalization has decreased by 2.14%. Bitcoin and Ether also started out lower: BTC -2.39%, ETH -2.37%.

FIO Protocol (FIO)
Fio protocol is a decentralized usability layer for the entire blockchain ecosystem that is integrated into existing crypto products such as wallets, exchanges, and crypto payment processors.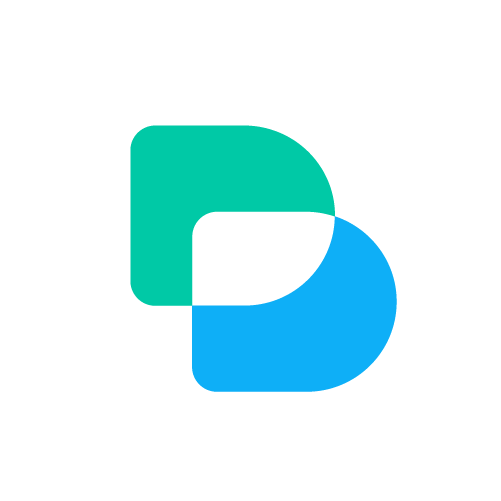 Bella Protocol (BEL)
Bella Protocol is an aggregated user interface for existing Decentralized Finance (DeFi) protocols. Built by the ARPA project team, Bella Protocol aims to simplify the user experience of existing DeFi protocols, and to allow users to deploy their assets and earn yield with ease.

Robonomics Network (XRT)
Airalab Robonomics Network aims to enable direct robot-to-robot and robot-to-human communication by creating a marketplace of robot liability contracts. It is an open-source protocol that is launching on the Ethereum network.
---