---
Tokens and coins that moved the most in the last 24 hours:
Top mover of the day is Orion Protocol which has surged 20.21% since 11 am. In the same period Zap has increased by 5.50% and Aryacoin by 5.06%.
The crypto markets finished the day in green as illustrated by an adjacent chart showing the movement of the NWSBCT Index (Blue Chips) over the past 24 hours. 2100NEWS DA Indexes which measure the performance of different groups of tokens and coins ended between +0.15% and +2.71% (NWSOT50). Our main 2100NEWS Digital Assets Total Index (NWST1100) ended +1.91%. Bitcoin and Ether also ended the day higher: BTC +2.08%, ETH +5.23%.
To find out based on which criteria have been selected, please read the notes.

Orion Protocol (ORN)
Orion is the only DeFi platform creating a truly decentralized crypto landscape for businesses + consumers. Their trading terminal aggregates the liquidity of the entire crypto market into one place, embedding robust tools for the most intelligent trades at the best price, every time. Their Broker Pool underpins our DeFi solutions, built to provide the crypto market with the liquidity, accessibility, and growth it needs to succeed.
Top movers of the day are Aryacoin and Neblio which has surged 21.71% since midnight. In the same time Aryacoin has increased by 15.92% and LTO Network by 8.78%.
The crypto markets moved higher this morning. Since midnight the non-Ethereum tokens measured by 2100NEWS DA NonEthereum Based Index (NWSOT50) have increased by 1.76%. The coins represented by 2100NEWS DA Coin Index (NWSCo100) are 0.44% higher. 2100NEWS Digital Assets Total Index (NWST1100) which measures the performance of the top 1100 crypto assets by market capitalization is 1.35% higher. Bitcoin has increased by 1.87% ane Ether by 1.42%.

Aryacoin (AYA)
Aryacoin is a new age cryptocurrency, which withholds the original principle on which the concept of cryptocurrency was established. Combining the best in blockchain technology since the time of its creation, Aryacoin strives to deliver the highest trading and mining standards for our community.

Neblio (NEBL)
Neblio is a secure, distributed platform built for enterprise applications and services.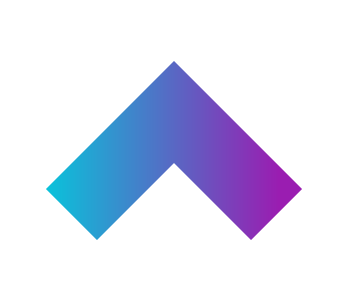 LTO Network (LTO)
LTO Network is a blockchain platform enabling B2B to collaborate on equal footing by using trustless processes: essentially any business process (BPM) or legal agreement can be automated via Live Contracts (extended deterministic Finite State Machines). LTO infrastructure combines miniature ad-hoc permissionless private chains and a permissionless public chain – as well as the developer toolkit to interact with them.
---