---
Tokens and coins that moved the most in the last 24 hours:
Top mover of the day is NOIA Network which has soared 54.11% since 6 pm. In the same time yearn.finance has increased by 21.43% and Audius by 5.22%.
The cypto markets fiished the day much higher. Today's crypto market movement is illustrated by an adjacent chart showing the movement of the NWSBCT Index (Blue Chips) over the past 24 hours. The large caps measured by 2100NEWS Digital Assets 100 Large Cap Index (NWSL100) ended +6.04%. The small caps represented by 2100NEWS Digital Assets 300 SmallCap Index (NWSS300) ended +0.99%. Our main 2100NEWS Digital Assets Total Index (NWST1100) ended +5.44%. Bitcoin ended +5.58%, Ether ended +4.79%.
To find out based on which criteria have been selected, please read the notes.

NOIA Network (NOIA)
NOIA Network is used for services and applications built on the Programmable Internet backbone. It represents a unit of transport within the network. NOIA Network aims to utilize Segment Routing, IPv6, and Distributed Ledger technology to create a global Software Defined Network (SDN) on the public Internet. NOIA's 'programmable internet' reportedly allows ISPs, data centers, and individual infrastructure providers to connect to Distributed Ledgers and sell their infrastructure as internet transit. The NOIA Platform aims to be the world's first 'Programmable Internet Backbone As a Service'.
Top mover of the day at 18:10 ia BASIC which has surged 20.36% since 1 pm. In the same time MINDOL has increased by 6.35% and Bancor by 3.76%.
In the afternoon the Blue Chips went up significantly. Since 1 pm 2100NEWS Digital Assets 30 Blue Chip Index (NWS30) which measures the performance of 30 of the most valuable digital assets by market capitalization has increased by 2.79%. Our main 2100NEWS Digital Assets Total Index (NWST1100) is 2.41% higher. Bitcoin has increased by 3.51% and Ether by 2.90%.

BASIC (BASIC)
Founded in March of 2019, Basic is a crypto finance platform where businesses and consumers can access finance services for crypto assets like bitcoin and ethereum. They are based in Singapore with teams in Singapore, Switzerland and South Korea.
Top mover of the day at 13:10 is Sora which has surged 28.49% since 8 am. Audius is 19.22% while UCA Coin is 7.32% lower.
Generally, the coins are still up, including Bitcoin and Ether. Since morning the coins (without Bitcoin and Ether) measured by 2100NEWS DA Coin Index (NWSCo100) have increased by 0.25% (+6.47% than 24 hours ago). Our main 2100NEWS Digital Assets Total Index (NWST1100) is 1.25% higher. Bitcoin has increased by 2.08% and Ether by 0.48%.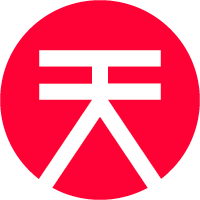 Sora (XOR)
SORA is both a new economic system that decentralizes the concept of a central bank as well as a network that implements a new way to architect a parachain-esque blockchain that connects to the Polkadot relay chain and ecosystem—a parachain virtual bridge—with in-built tools focused on DeFi. The SORA Network excels at providing tools for decentralized applications that use digital assets, such as atomic token swaps, bridging tokens to other blockchains, and creating programmatic rules involving digital assets.
Top movers of the day are UCA Coin and Propy. Since midnight UCA Coin has soared 32.92% and Propy 47.88%. In the same time Bella Protocol has increased by 15.52%.
Today most tokens and coins started out higher. Since midnight the coins (without Bitcoin and Ether) measured by 2100NEWS DA Coin Index (NWSCo100) have increased by 3.15%. The tokens built on Ethereum represented by 2100NEWS DA Ethereum Based Index (NWSET100) are 2.44% higher. 2100NEWS Digital Assets Total Index (NWST1100) which measures the performance of the 1100 major crypto assets by market capitalization is 0.79% higher. Ether moved 0.80% higher while Bitcoin started out 0.38% lower.

UCA Coin (UCA)
Ucacoin is a peer-to-peer decentralized digital currency for ordinary people, easy to use and acquire. Ucacoin is fork of Pivx, improved with some of the following features: DNS hardcoded, Consesus by masternode, POS 3.0. stake fixed, Fast transactions featuring guaranteed zero confirmation transaction.

Propy (PRO)
Propy Utility Token is created to promote simple integration in users' wallets. When a user buys a property, a small percentage (about 0.2% to 1% on average) of the final buying price is charged for Propy. Coins paid for writing data to the Propy Registry are saved in the Ethereum blockchain's particular Rewards smart contract. The total amount of coins are distributed to the coin owners, equivalent to the PRO holders. The bonuses agreement snaps a picture of coin dispensation monthly and issues bonuses for the quarter basing on that picture which is saved in the blockchain. In this way, all users can check whether those rewards were allocated accurately.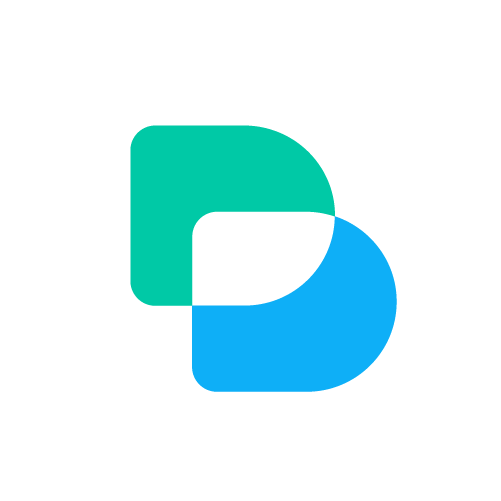 Bella Protocol (BEL)
Bella Protocol is an aggregated user interface for existing Decentralized Finance (DeFi) protocols. Built by the ARPA project team, Bella Protocol aims to simplify the user experience of existing DeFi protocols, and to allow users to deploy their assets and earn yield with ease.
---