---
Tokens and coins that moved the most in the last 24 hours:
Top movers of the day are Cred and Kcash. Since morning Cred has surged 32.37% and Kcash 28.33%. Balancer and SingularityNET are also much higher: BAL +24.93%, AGI +20.60%.
The crypto markets finished the day in green. Today's crypto market movement is illustrated by an adjacent chart showing the movement of the NWSBCT Index (Blue Chips) over the past 24 hours. The tokens built on Ethereum experienced the best day performance again. 2100NEWS DA Ethereum Based Index (NWSET100) which measures their performance ended +3.32%. The coins represented by 2100NEWS DA Coin Index (NWSCo100) ended +1.52%. Our main 2100NEWS Digital Assets Total Index (NWST1100) ended +1.04%. Bitcoin ended +0.57%, Ether ended only +0.05%.
To find out based on which criteria have been selected, please read the notes.

Cred (LBA)
Cred is a decentralized global lending network that facilitates open access to credit anywhere and anytime. Founded by former PayPal financial technology veterans, Cred is a leader in the lending industry, specializing in blockchain technology. Cred is set to revolutionize the lending industry by merging an established global lending network, a diverse team of entrepreneurial leaders, machine learning, and the power of blockchain technology.

Kcash (KCASH)
Kcash is a crypto currency wallet which facilitates the transaction and consumption of digital currency in real world and aims at resolving the inconvenience of managing a variety of crypto currency, multifarious trading process and the problem of insufficient application scenario. Kcash provides a powerful infrastructure for cryptocurrency development which also promotes the application and evolution of the cryptocurrency industry. Kcash provides a security and swift, decentralized one-stop solution when supporting various blockchain asset management. Users are able to store, manage and exchange BTS, ETH and some other mainstream crypto currency with integrated management, in which way can totally self-control personal crypto currency and make the application and management of crypto currency more flexible and agile.
Top mvoers of the day are IDEX and Golem. Since midnight IDEX has surged 39.94% and Golem 32.56%. Effect.AI has increased by 3.39%.
The crypto markets are mixed this morning. Since midnight the tokens built on Ethereum measured by 2100NEWS DA Ethereum Based Index (NWSET100) have increased by 0.94%. On the other hand the coins represented by 2100NEWS DA Coin Index (NWSCo100) are 0.37% lower. 2100NEWS Digital Assets Total Index (NWST1100) which measures the performance of the top 1100 crypto assets by market capitalization has decreased by 0.31%. Bitcoin and Ether are also lower: BTC -0.42%, ETH -0.57%.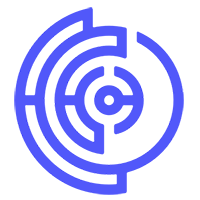 Effect.AI (EFX)
Effect.AI is a Dutch project founded in 2017 with the aim to decentralize AI development. The goal of the company is to make AI development accessible and affordable to everyone. This is done by the creation of The Effect Network. The Effect Network is an inclusive network that incentivizes participation and collaboration in AI development around the world. It is an open protocol that is built on blockchain technology. The Network consists of AI-related dApps that are connected to the same Smart Contract stack. The Smart Contracts that make up The Effect Network include the EFX token, a staking and governance model, and several user directories. Effect.AI is building three initial decentralized applications for the development of AI: Effect Force, Effect Smart Market, and Effect Power. Developers can tap into the resources available through these dApps, such as a global directory of workers, AI services, and compute resources. The Effect Network is powered by the EFX utility token.

IDEX (IDEX)
IDEX is the first Ethereum based decentralized smart contract exchange to support real-time trading and high transaction throughput. IDEX is the most advanced Ethereum DEX, supporting limit and market orders, gas-free cancels, and the ability to fill many trades at once.

Golem (GNT)
Golem is a peer-to-peer decentralized marketplace for computing power. The project aims to be an alternative to centralized cloud service providers with its lower price point and open-source community of developers. The Golem network pools global computing power and enables users to access these resources with GNT. Token holders pay resource owners to complete tasks requiring computational resources. The network is composed of the aggregated power of user devices. Golem is reportedly able to compute tasks that run the gamut from CGI rendering to machine learning. Transactions between participants are deemed to be safe because computations take place in sandbox environments that are sequestered from hosts' systems.
---