---
Tokens and coins that moved the most in the last 24 hours:
Top movers of the day are NOIA Network and Akropolis. Since morning NOIA Network has surged 15.19% and Akropolis 20.94%. All Sports is 19.79% higher.
Around 11 am the crypto markets fell about 1.3% and finished the day mixed. The large caps measured by 2100NEWS Digital Assets 100 Large Cap Index (NWSL100) ended +1.91%. Their movement can be seen on the adjacent NWSLT chart over the past 24 hours. Our main 2100NEWS Digital Assets Total Index (NWST1100) ended +0.53%. On the other hand Bitcoin and Ether ended the day lower: BTC -0.19%, ETH -0.46%.
To find out based on which criteria have been selected, please read the notes.

Akropolis (AKRO)
Akropolis is a domain-specific financial protocol dedicated to the needs of the informal economy. It is designed to: (1) enable anybody regardless of geography to quickly set up, operate and grow informal autonomous financial organisations (AFOs), e.g. digital co-ops, guilds, mutuals; (2) enable a previously impossible interoperable scalable network between them and external third parties, whereby value can be exchanged freely in a trust-minimised way (e.g. co-invest, lend/borrow, trade); (3) reduce instances of fraud and misuse of funds.
Top movers of the day are NOIA Network and Kava. Since midnight NOIA Network has surged 13.58% and Kava 14.04%. Algorand is 13.14% higher.
The crypto markets except Ether moved higher this morning. Since midnight 2100NEWS Digital Assets Total Index (NWST1100) which measures the performance of the top 1100 crypto assets by market capitalization has increased by 0.65%. By increasing of 1.93% the coins measured by 2100NEWS DA Coin Index (NWSCo100) have moved up the most. Bitcoin and Ether have not made such changes: Bitcoin has increased by 0.13% while Ether has decreased by 0.19%.

NOIA Network (NOIA)
NOIA Network is used for services and applications built on the Programmable Internet backbone. It represents a unit of transport within the network. NOIA Network aims to utilize Segment Routing, IPv6, and Distributed Ledger technology to create a global Software Defined Network (SDN) on the public Internet. NOIA's 'programmable internet' reportedly allows ISPs, data centers, and individual infrastructure providers to connect to Distributed Ledgers and sell their infrastructure as internet transit. The NOIA Platform aims to be the world's first 'Programmable Internet Backbone As a Service'.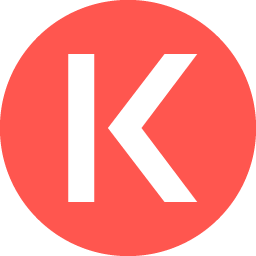 Kava (KAVA)
The Kava blockchain is the first cross-blockchain DeFi platform enabling users to leverage and hedge using a multi-collateral CDP system and collateral-backed stablecoin (USDX).

Algorand (ALGO)
Algorand is an open-source software company building technical innovation for the borderless economy with a platform that delivers decentralization, scalability and security. Algorand's first-of-its-kind, permissionless, pure proof-of-stake protocol supports the scale, open participation, and transaction finality needed by users to build opportunity and fulfill the promise of blockchain technology. Their consensus model creates full transparency, protection, and speed within a truly decentralized network.
---