---
Tokens and coins that moved the most in the last 24 hours:
Top movers of the day are Melon and Aave. Since 6 pm Melon has surged 21.72% (+59.53% as of 8 am) and Aave 26.32% (+34.11% as of 8 am). Genaro Network is 4.16% higher (+8.34% as of 8 am).
The crypto markets finished the day mixed. The coins measured by 2100NEWS DA Coin Index (NWSCo100) ended -1.02%. Their movement can be seen on the adjacent NWSCOT chart over the past 24 hours. On the other hand the non-Ethereum tokens represented by 2100NEWS DA NonEthereum Based Index (NWSOT50) ended +0.90%. Our main 2100NEWS Digital Assets Total Index (NWST1100) ended -0.50%. Bitcoin and Ether ended the day lower: BTC -0.37%, ETH -0.88%.
To find out based on which criteria have been selected, please read the notes.

Melon (MLN)
Melon, which means "destined to be" in Greek, is blockchain software that attempts to empower participants to set up, manage and invest in technology regulated digital investment funds.
Top mover of the day at 18:10 is Origin Protocol which has soared 71.81% since 1 pm. Melon has increased by 18.04% and Elrond Network by 13.40%.
In the afternoon the crypto markets went down. Since 1 pm 2100NEWS DA Indexes which measure the performance of different groups of tokens and coins have decreased between 0.09% and 1.00% and some of them are already lower than yesterday EOD. Our main 2100NEWS Digital Assets Total Index (NWST1100) is 0.65% lower (-0.30% as of yesterday EOD). Bitcoin and Ether are also lower: BTC -0.50, ETH -1.08%.

Origin Protocol (OGN)
Origin is an open-source platform that enables the creation of peer-to-peer marketplaces and e-commerce applications. The Origin Platform initially targets the global sharing economy, allowing buyers and sellers of fractional use goods and services (car-sharing, service-based tasks, home-sharing, etc.) to transact on the distributed, open web. Using the Ethereum blockchain and Interplanetary File System (IPFS), the platform and its community participants can interact in a peer-to-peer fashion, allowing for the creation and booking of services and goods without traditional intermediaries.
We are thrilled to announce that @HuobiGlobal, one of the largest global cryptocurrency exchanges, has selected $OGN to be its first official listing in 2020.

For listing details, trading competition and special airdrop, refer to the blog post below. 👇https://t.co/3JQTh7A0ve pic.twitter.com/E0H6uZvFju

— Origin Protocol (@OriginProtocol) June 18, 2020
Top movers of the day at 1 pm are QuickX Protocol and LCX which has surged by 29.01% since midnight.
The crypto markets have trended sideways. Over the last 24 hours, the 2100NEWS Digital Assets Total Index (NWST1100), which measures the performance of the 1100 major crypto assets by market capitalization, has decreased by 0.24%,  Ether by 0.02%, and Bitcoin by 0.46%.

 LCX (LCX)
LCX, the Liechtenstein Cryptoassets Exchange, aims to become one of the world's first licensed and supervised security token exchanges. The initial product is LCX Terminal, a crypto trading desk to trade on major crypto exchanges within a single interface. In November 2018, LCX claims to have been granted a Business License of the Liechtenstein Ministry of Economic Affairs. LCX AG was found in April 2018 and is headquartered at the Principality of Liechtenstein.
Top movers of the day at 8a am are QuickX Protocol and Ark which has increased by 18.31% since midnight. The crypto markets went down sharply but soon managed to come back. 2100NEWS DA Indexes started the day between +0.05% and +1.57%. Over the last 24 hours, the 2100NEWS Digital Assets Total Index (NWST1100), which measures the performance of the 1100 major crypto assets by market capitalization, has increased by 0.29%,  Ether by 0.14% while Bitcoin has decreased by 0.32%.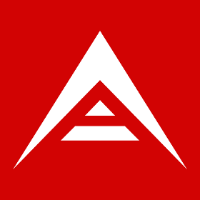 Ark (ARK)
ARK is a cryptocurrency and blockchain-based development platform allowing anyone to create their own fully customizable and interoperable blockchain. Reducing the industries' need for Smart Contracts by using custom transactions, logic, and multiple programming languages. ARK aims to solve the difficulty of working with blockchain technology and developing solutions that satisfy various use cases. The ARK Core Framework is designed to give developers easier access to blockchain technology. This framework consists of the ARK Core, which acts as the backbone of an ARK-based network, handling peer-to-peer operations, ledger database management, API access, custom business logic.

 SwissBorg (CHSB)
The SwissBorg project aims to revolutionize wealth management with a community-centric approach powered by Ethereum and smart shares. SwissBorg will be the first Swiss cyber bank offering tailor-made crypto investment services. SwissBorg is a decentralized wealth management platform managed by a team of 90+ years of experience from private banking all the way to Wall Street.  Thanks to their extensive experience in hedge-funds' management, algorithmic/ quantitative trading, their investment team will actively manage crypto-wealth with best-of-breed technologies (blockchain & Al).
---