---
Tokens and coins that moved the most in the last 24 hours:
Top mover of the day is Chromia which has increased by 2.03% since 7 pm. IONChain is 0.17% higher while Top Network is 0.26% lower.
In the evening the crypto markets were still going down and finished the day deep in red. Today's crypto market movement is illustrated by an adjacent chart showing the movement of the NWSBCT Index (Blue Chips) over the past 24 hours. 2100NEWS DA Indexes ended between -4.69% and -6.60%. Our main 2100NEWS Digital Assets Total Index (NWST1100) ended -5.53%. Bitcoin and Ether also ended the day much lower: BTC -5.10%, ETH -5.61%.
To find out based on which criteria have been selected, please read the notes.

 Chromia (CHR)
Chromia is a new blockchain platform for decentralized applications, conceived in response to the shortcomings of existing platforms and designed to enable a new generation of dapps to scale beyond what is currently possible. Chromia gives power to developers to give power to the public. Chroma is a metatoken native to Chromia. It serves as a medium for exchange and an economic balancing tool for dapps deployed on Chromia. It: – Enables dapps to pay for system resource usage – Enables resource conversion between dapps – Enables smart contract automatic conversion – Enables liquidity and profit sharing – Provides a mechanism for validator nodes to stake a security deposit for participation in the public network
Top movers of the day at 18:50 are IONChain and Top Network. Since 12 am IONChain has increased by 4.63% and Top Network by 11.07%. Chromia has decreased by 7.58%.
At 6:30 pm the crypto markets fell sharply. Since 12 am 2100NEWS DA Indexes which measure the performance of different groups of tokens and coins have fallen between 3.37% and 5.31%. Our main 2100NEWS Digital Assets Total Index (NWST1100) is 4.26% lower. Bitcoin and Ether have also fallen: BTC -3.71%, ETH -4.43%.

Top Network (TOP)
TOP Network is a decentralized open communication network that provides cloud communication services on the blockchain. TOP offers secure, low-cost services such as messaging, calling, video, VPN, CDN, IoT data sharing and more. TOP Network is also a high-performance public blockchain platform designed to handle real-world business of any size or volume. Powered by innovations including three-layer network, two-layer sharding, two-layer lattice DAG and PBFT-DPoS*, TOP can process several hundred thousand transactions per second on the blockchain. The long-term mission of TOP Network is to build a public blockchain infrastructure for all Dapps. Our world-class team of over 100 developers is striving for this goal.
Top mover of the day at 12:10 is Chromia which has surged 42.74% since midnight (-2.04% as of 7 am).
Generally, the crypto markets turned down. Since 7 am the coins measured by 2100NEWS DA Coin Index (NWSCo100) have decreased by 0.78%. The tokens built on Ethereum represented by 2100NEWS DA Ethereum Based Index (NWSET100) are only 0.28% lower. Our main 2100NEWS Digital Assets Total Index (NWST1100) has decreased by 0.86%. Bitcoin and Ether are also lower: BTC -0.98%, ETH -1.11%.
Top movers of the day at 7 am are Davinci Coin and Chromia which has soared 45.71% since midnight.
The crypto markets started the day in green. On the day, the 2100NEWS DA Indexes which measure the performance of various groups of tokens and coins have recorded gains of up to 1.66%. Over the last 24 hours, the 2100NEWS Digital Assets Total Index (NWST1100), which measures the performance of the 1100 major crypto assets by market capitalization, has risen by 1.40%,  Ether by 1.94% and Bitcoin by 1.52%.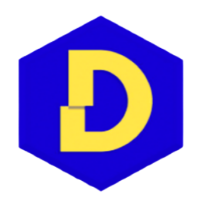 Davinci Coin (DAC)
Davinci project is an economic network established for the close interaction in civil level among the exchanges of domestic networks or even countries, including not only the cultural part but also about the cooperation of other directions. Davinci project will become the important dredging hub in these cooperation, linking people and organizations from various countries and regions all over the world. Just like taking airplane and ships to some countries, Davinci project itself likewise intends to exploit the roads of commercial intercourse and cultural exchange through digital channels.
---