---
Tokens and coins that moved the most in the last 24 hours:
Top mover of the day is Content Value Network which has surged 43.02% since 6 pm. Enjin Coin has increased by 4.49% and Centrality by 1.23%.
The crypto markets ended the day deep in red. Today's crypto market movement is illustrated by an adjacent chart showing the movement of the NWSBCT index (Blue Chips) over the past 24 hours. 2100NEWS DA Indexes ended between -1.76% and -6.24%. Our main 2100NEWS Digital Assets Total Index (NWST1100) ended -3.43%. The coins measured by 2100NEWS DA Coin Index (NWSCo100) ended -5.29%. Bitcoin ended -2.83%, Ether ended -2.60%.
To find out based on which criteria have been selected, please read the notes.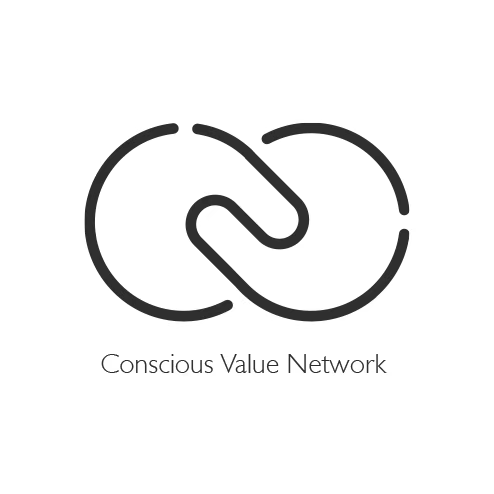 Content Value Network (CVNT)
Merging blockchain technology and P2P (peer-to-peer) distributed service, CVN is the next generation content distribution platform, creating a highly autonomous community, optimizing on traditional content distribution, transfer, filter and review processes, a platform where good content can be immediately and widely shared while spam is held at bay.

Lamden (TAU)
Top movers of the day at 18:10 are Centrality and Bytom. Since 1 pm Centrality has surged 20.58% and Bytom 17.49%. Ultra has fallen by 5.93%.
In the afternoon the coins were still going down (NWSCo100 -1.22% as of 1 pm). Similarly, non-Ethereum tokens measured by 2100NEWS DA NonEthereum Based Index (NWSOT50) fell by 1.20% (-3.08% as of yesterday EOD). On the other hand the tokens based on Ethereum stopped falling (NWSET100  +0.21% as of 1 pm). 2100NEWS Digital Assets Total Index (NWST1100) is 0.54% lower (-3.66% as of yesterday EOD). Bitcoin is 0.51% lower while Ether is 0.46% higher (as of 1 pm).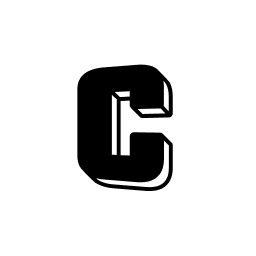 Centrality (CENNZ)
Centrality is a venture studio that partners with leading innovators in key industries to create a marketplace of applications. These applications allow consumers to manage everyday tasks and experiences using peer-to-peer transactions – all via one login and using blockchain-enabled infrastructure. It is one of the leading, blockchain venture studios in the world, with a growing team of 75 people across Auckland, London, Melbourne and Singapore.
Top mover of the day at 13:10 is Polybius which has surged 117.38% since morning. Ultra has increased by 33.75% and ProximaX by 16.83%.
Generally, the crypto markets continued to go down and they are already more than 3% lower than yesterday EOD. Since morning the tokens based on Ethereum represented by 2100NEWS DA Ethereum Based Index (NWSET100) have fallen by 1.99%. The coins measured by 2100NEWS DA Coin Index (NWSCo100) have decreased by 0.98%. Our main 2100NEWS Digital Assets Total Index (NWST1100) is 1.54% lower. Bitcoin and Ether also went down: BTC -1.80%, ETH -1.15% (as of 8 am).

Polybius (PLBT)
The PlatinCoin is not only a new generation of cryptocurrency, but instead builds an extremely flexible and multifunctional platform with the PlatinCoin Cryptosystem, which allows everybody to pay for a wide variety of daily goods and services without time delay. The PlatinCoin is designed to become the most used crypto coin worldwide, especially for international users not being able to own a bank account. Its underlying blockchain technology facilitates the daily high volume of payments.
Top movers of the day is PlayCoin [ERC20] which has surged 64.40% since midnight. Monolith has increased by 1.27% while Swipe has decreased by 1.09%. Polybius is 12.06% lower.
Today the crypto markets started out much lower. Since midnight 2100NEWS DA Indexes which measure the performance of different groups of tokens and coins have decreased between 0.69% and 3.73%. Our main 2100NEWS Digital Assets Total Index (NWST1100) which measures the performance of the top 1100 crypto assets by market capitalization has fallen by 1.62%. Bitcoin and Ether also started out lower: BTC -1.10%, ETH -1.90%.

PlayCoin [ERC20] (PLY)
PlayCoin is a cryptocurrency created by GameHub that was formed as an online platform to build a stronger, transparent and more profitable and the relationship between users, game creators, and advertisers. GameHub launched Mobile Game Service Platform starting from Southeast Asia. It is a new platform business that cooperates with mobile game services, reward advertisement systems, indie game creators, and Me-media.

Swipe (SXP)
The Swipe Wallet has been designed to require Swipe Tokens SXP to perform all functions of the Wallet. Users on the Swipe Wallet will be able to buy, sell, and pay with their cryptocurrencies to fiat directly within the wallet application as well as purchase Gift Cards and make instant exchanges between all supported assets. Users will be able to use their SXP tokens at launch with tiered benefits based on the SXP balance in the Wallet Contract. All Swipe Wallets require a 1 SXP deposit to activate and utilize on-chain functions based on an audited Smart Wallet-Contract to perform its duties. The protocol has been designed and built on Ethereum.

Monolith (TKN)
Monolith is a decentralised banking alternative, powered by Ethereum. Monolith's launch products are the Contract Wallet, accessed by Monolith, and the Monolith TokenCard. You can securely store, send and receive ETH & other ERC 20 tokens in the Contract Wallet. It is non-custodial and 100% decentralised so you are always in control of your own funds. Use Monolith to exchange tokens for fiat and preload the Monolith Visa debit card to spend them globally online and offline wherever Visa is accepted.
---