---
Tokens and coins that moved the most in the last 24 hours:
Top mover of the day is Decred which has soared 119.09% since 7 pm. Elastos has increased by 34.84%, Tellor 1.03%.
The crypto markets finished the day in green as illustrated by an adjacent chart showing the NWSBCT (Blue Chips) Index movement over the past 24 hours. 2100NEWS DA Indexes ended between +2.60% and +4.84%. 2100NEWS Digital Assets Total Index (NWST1100) ended +4.00%. Bitcoin has increased by +2.72%, Ether even +6.89%.
Please read the notes to find out which criteria have been selected.

Decred (DCR)
Decred is a self-funding cryptocurrency with a system of community-based governance integrated into its blockchain. Decred iterates on Bitcoin by employing an innovative hybrid Proof-of-Work (PoW)/Proof-of-Stake (PoS) system and Politeia governance platform to solve the issues of centralization, funding, and governance. In Decred's hybrid system, PoW acts similarly to Bitcoin, but miners only receive 60% of the block reward. Thirty percent of the Decred block reward goes to PoS voters who quality control the miners' work, reducing the power of the miners, putting power in the hands of the coin holders, and securing the network. The final 10% of the block reward goes into the Treasury to fund development and operations. The self-funding element ensures that Decred is sustainable over the long term.
Top movers of the day at 19:10 are NEAR Protocol and Theta Network. Since 2 pm NEAR Protocol has increased by 2.96%, Theta Network 3.15%. The crypto markets trended sideways. In the last 24 hours 2100NEWS DA Indexes have increased between 1.21% and 4.14%. 2100NEWS Digital Assets Total Index (NWST1100) has increased by 3.23%. Bitcoin has increased by 1.89%, Ether even 5.22%.

NEAR Protocol (NEAR)
NEAR Protocol is a decentralized platform where developers can host serverless applications and smart contracts which have easy access to "open finance" networks (networks facilitate digital value transfer and storage using tokens and tokenized assets) and benefit from an ecosystem of "open web" components (components are re-usable smart contracts that share state, making for easy composability of applications that still protect user data). Unlike other blockchain-based platforms, the NEAR Protocol has been built from the ground up to be the easiest in the world for both developers and their end-users while still providing the scalability and security necessary to serve those users.
Top movers of the day at 14:10 are GensoKishi Metaverse and Bounce Finance Governance Token. Since 9 am GensoKishi Metaverse has surged 37.95%, Bounce Finance Governance Token 12.71%. Flow has increased by 5.72%. The crypto markets continued to go up. Since morning 2100NEWS DA Indexes have increased up to 1.86%. 2100NEWS Digital Assets Total Index (NWST1100) is 1.30% higher. Bitcoin has increased by 0.57%, Ether 2.84%.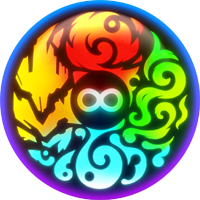 GensoKishi Metaverse (MV)
GENSOKISHI Online, is the new GameFi version of an award winning Nintendo Switch/PS4 game called "Elemental Knights", that has been vigorously played for 13 years and has accumulated a total of 8 million downloads worldwide. GensoKishi already has a 3DMMORPG game with active users, with a fully-functioning 3D metaverse, that simultaneously connects users from around the world, be it smartphones, PCs, or video game consoles. The development team behind the development has a brilliant track record, having developed online games and prominent MMORPG titles for 19 years.
The day's top movers (at 9 am) are Flow and MetisDAO. Synapse has risen by 11.21% since midnight. The crypto markets have surged. On the day, the 2100NEWS DA Indexes, which measure the performance of various groups of tokens and coins, reported gains between 1.74% and 3.74%. Over the last 24 hours, the 2100NEWS Digital Assets Total Index (NWST1100), which measures 1100 significant (by market capitalization) crypto assets' performance, has surged by 2.24%, Bitcoin by 1.39%, and Ether by 2.32%.

Synapse (SYN)
Synapse is a cross-chain layer ∞ protocol powering frictionless interoperability between blockchains. By providing decentralized, permissionless transactions between any L1, sidechain, or L2 ecosystem, Synapse powers integral blockchain activities such as asset transfers, swaps, and generalized messaging with cross-chain functionality – and in so doing, enables new primitives based on its cross-chain architecture. While Synapse focuses on cross-chain transactions, at its core, there has been and continues to be an AMM that enables low slippage swaps between pegged assets on any chain. At any point, users can use Synapse to swap between native stablecoins at the best rates on all Synapse-enabled chains.

MetisDAO (METIS)
Based on the spirit of Optimistic Rollup, Metis is building an easy-to-use, highly scalable, low-cost, and fully functional Layer 2 framework (Metis Rollup) to fully support the application and business migration from Web 2.0 to Web 3.0. Its scalable protocol supports many use cases, including yield farming, DEX trading, and powering the gig economy via dApps that offer cheap and fast micropayments. Metis integrates the Decentralized Autonomous Company (DAC) framework within its Layer 2 infrastructure. This differentiating factor makes it easy for any developers, builders, or community leaders to build their applications and communities. It also makes it easy to use the pre-set tools to facilitate their development, manage collaboration, and enjoy the network effects of the world's largest decentralized finance ecosystem without the costs and bottlenecks usually associated with Ethereum. Metis' goal is to make building dApps and DACs on its platform so easy; even total blockchain novices can make it happen in a matter of minutes.
---