---
Tokens and coins that moved the most in the last 24 hours:
The day's top movers are MOBOX and Sandbox. Oasis Network has soared 44.19% since 7 pm.
As illustrated by an adjacent chart showing the NWSBCT (Blue Chips) Index movement over the past 24 hours, the crypto markets have plunged. At the same timespan, the 2100NEWS Digital Assets Total Index (NWST1100), which measures 1100 major (by market capitalization) crypto assets' performance, has plunged 5.79%, Ether 5.80%, and Bitcoin 5.07%.
To find out based on which criteria movers have been selected, please read the notes.

Oasis Network (ROSE)
The Oasis Network is the first privacy-enabled blockchain platform for open finance and a responsible data economy. Its unique privacy features can redefine DeFi and create a new type of digital asset called Tokenized Data that can enable users to take control of the data they generate and earn rewards for staking it with applications — creating the first-ever responsible data economy. Combined with its high throughput and secure architecture, the Oasis Network can power private, scalable DeFi, revolutionizing Open Finance and expanding it beyond traders and early adopters to a mass market.
In the afternoon, the crypto markets continued to go down. Top movers of the day at 19:10 are The Sandbox and Braintrust, which has surged 21.02% since 2 pm. The Sandbox has increased by 5.51% and Bondly by 0.88%. Since 2 pm 2100NEWS DA Indexes have fallen between 2.78% and 5.27%. 2100NEWS Digital Assets Total Index (NWST1100) is 3.36% lower. Bitcoin has decreased by 2.51% and Ether by 3.36%.

Braintrust (BTRST)
Braintrust is the first decentralized talent network that connects highly skilled technical freelancers with the world's most reputable brands like Nestle, Porsche, Atlassian, Goldman Sachs, and Nike. Braintrust's unique business model allows talent to retain 100% of their earnings and enables organizations to spin up flexible, skilled teams on-demand at a fraction of the cost of traditional staffing firms. This new business model that limits fee extraction and enables community ownership is uniquely enabled by a blockchain token.
The day's top movers (at 2 pm) are Gala and MOBOX, soaring 42.11% since 9 am. The crypto markets have fallen. On the day, the 2100NEWS DA Indexes, which measure the performance of various groups of tokens and coins, reported losses between -0.01% and -2.54%. Over the last 24 hours, the 2100NEWS Digital Assets Total Index (NWST1100), which measures 1100 major (by market capitalization) crypto assets' performance, has fallen by 2.24 %, Ether 1.32%, and Bitcoin by 2.15%.

MOBOX (MBOX)
MOBOX Protocol combines the best yield farming DeFi with Gaming NFTs creating a truly free-to-play and play-to-earn ecosystem. Utilizing the Binance Smart Chain, MOBOX shows true NFT interoperability by combining cross-chain and cross-platform functionality for NFTs.
The day's top movers (at 9 am) are EPIK Prime and Energi, surging by 27.68% since midnight. The crypto markets have consolidated. Over the last 24 hours, the 2100NEWS Digital Assets Total Index (NWST1100), which measures 1100 major (by market capitalization) crypto assets' performance, has risen by 0.76%, Ether 1.46%, while Bitcoin has fallen by 0.08%. The chart below shows NWST1100; the crypto markets are on the verge of ascending channels (green arrow). The continuation of the upward trend must begin in the next few days; otherwise, they will start trending sideways.

Energi (NRG)
Launched in April 2018, Energi describes itself as a Proof of Stake cryptocurrency featuring decentralized governance, master nodes, and a treasury that funds a team of professionals. With a smart contract platform upgrade slated for Q4 2019, Energi 3.0 will leverage existing dApps written for Ethereum. Energi also purportedly features a Defense team of cybersecurity and investigative professionals that work with law enforcement to protect their user base from hackers and scammers. In the coming years, Energi seeks to retain thousands of full-time paid contributors and function as a global organization.

Voyager Token (VGX)
Voyager is a licensed crypto broker, not just another exchange. Voyager connects to the world's leading market makers and liquidity providers to ensure their users get a better price on their trades, maximum liquidity on every order, and the most excellent access to the crypto market. Voyager offers investors commission-free trading of dozens of top crypto assets from one secure and trusted app.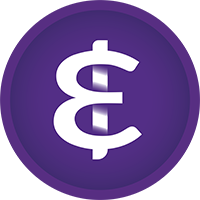 EPIK Prime (EPIK)
With more than 300 video gaming clients, Epik is the leading global NFT licensing technology company, putting brands into video games to produce premium digital items and experiences for over one billion gamers worldwide with the most extensive digital ecosystem with hundreds of the world's most popular entertainment brands. Epik is widely considered to be the blockchain industry leader producing collaborations for premium licensed digital collectables, NFTs and exclusive experiences powered by an interoperable proprietary cross-chain technology. Epik was the first and only NFT company to do any deals with AAA gaming companies for NFTs. Clients include ViacomCBS, Warner Music, Garena, Tencent and Universal.
---