---
Tokens and coins that moved the most in the last 24 hours:
Top movers of the day are Gifto and Morpheus Infrastructure Token which has surged 36.14% since 6 pm. Gifto has increased by 12.48%. Ankr Network is 34.80% higher.
The crypto markets finished the day in red. 2100NEWS DA Indexes ended between -1.23% (NWSS300) and -5.62%. Our main 2100NEWS Digital Assets Total Index (NWST1100) ended -4.84%. Bitcoin ended -5.53%, Ether ended -5.96%.
To find out based on which criteria have been selected, please read the notes.

Morpheus Infrastructure Token (MITX)
Morpheus Labs SEED is a Blockchain-Platform as a Service that onboards blockchain-based solutions through the partner-driven model. Our aim is to build and onboard a variety of nodes to create a comprehensive ecosystem that enables organizations and developers to rapidly design, deploy and operate distributed ledgers at a fraction of the current cost and time.
Top mover of the day at 18:10 is Morpheus Network which has soared 36.28% since 1 pm. Enjin Coin has increased by 10.34% and Hedera Hashgraph by 3.89%.
In the afternoon the crypto markets experienced rebound, but are still far from yesterday's closing as illustrated by an adjacent chart showing the movement of the NWSBCT Index (Blue Chips) over the past 24 hours. In that time the non-Ethereum tokens measured by 2100NEWS DA NonEthereum Based Index (NWSOT50) have fallen by 6.09%. Moreover, our main 2100NEWS Digital Assets Total Index (NWST1100) has fallen by 6.77%. Bitcoin and Ether have fallen even more: BTC -6.84%, ETH -8.01% (over the last 24 hours).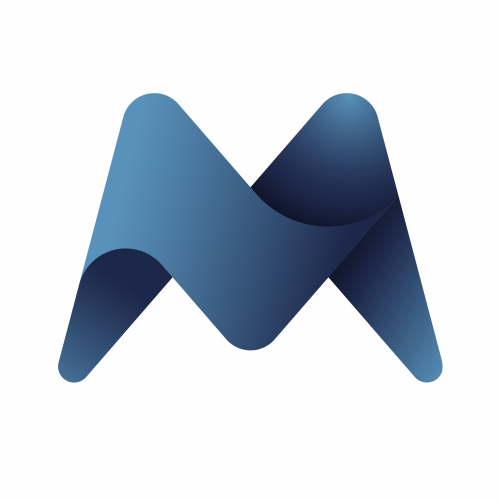 Morpheus Network (MRPH)
Morpheus.Network was designed in consultation with some of the world's largest shipping, customs & banking firms to create a full-service, global, automated, supply chain platform with an integrated, multi-flow payment system utilizing blockchain and other emerging technologies. Morpheus.Network can be used by individuals and businesses of any size. Morpheus.Network supports transactions as simple as a small transfer within the platform, or as complicated as a smart contract driven international money transfer that requires currency conversions and exportation documentation. Merchants, manufacturers, and exporters can also register on the network for greater global exposure.
Top movers of the day at 13:10 are ZKSwap and OpenDAO which has increased by 8.33% since 8 am. ZKSwap is 3.57% higher while Gifto, has fallen by 6.02%.
Generally, the crypto markets made another step down. Since 8 am 2100NEWS DA Indexes have fallen between 3.41% and 5.32%. Most of them are already more than 8% lower than yesterday's closing. Our main 2100NEWS Digital Assets Total Index (NWST1100) is 3.81% lower (-7.34% as of yesterday EOD). Bitcoin has fallen by 2.63% and Ether even by 6.35%.

OpenDAO (OPEN)
Open DAO is building a protocol to connect real world assets to defi. Doing this would lead to greater utility to defi by allowing the funds locked in defi towards productive real world applications while allowing borrowers to access a new capital source that is cheaper and faster. This would be done in a manner that is permissionless, trust minimized and unrestricted by geography.
Top movers of the day are Gifto and Hedera Hashgraph. Since midnight Gifto has surged 62.35% and Hedera Hashgraph 35.49%. ZKSwap has increased by 9.04%.
The crypto markets started out significantly lower this morning. Since midnight 2100NEWS DA Indexes which measure the performance of different groups of tokens and coins have fallen between 1.17% and 4.55%. 2100NEWS Digital Assets Total Index (NWST1100) which measures the performance of 1100 major crypto assets by market capitalization has decreased by 3.67%. Bitcoin and Ether also started out lower: BTC -3.61%, ETH -4.09%.

Gifto (GTO)
Gifto is a decentralized virtual gifting protocol to incentivize and monetize content generation for individuals worldwide. Virtual gifting is a highly effective monetization method for content creators. In 2017, Uplive, AIG's live streaming platform generated more than USD 100 MM in revenue through virtual gifting. GIFTO aims to take the gifting model within live streaming and implement it across platforms globally, including YouTube, Instagram and Snapchat.

ZKSwap (ZKS)
ZKSwap is a token Swap protocol based on Automated Market Maker (AMM). Through ZK-Rollup technology, the full set of uniswap functions are realized in Layer-2, while providing unlimited scalability and privacy. ZKSwap provides liquidity providers and traders with ultra-high throughput Swap infrastructure, and transactions do not require any Gas fees.
ZKSwap Launching on the #Ethereum Mainnet Soon and One More Testnet Incentive Program Coming on Jan 25th https://t.co/pt4RLGokh0 #zkswap #zks #layer2 #DEX #amm #zkrollups

— ZKSwap (@ZKSwapOfficial) January 18, 2021

Hedera Hashgraph (HBAR)
The Hedera network is a distributed ledger platform that resolves the factors that constrain adoption of public DLT by the mainstream.
---