---
Tokens and coins that moved the most in the last 24 hours:
Top mover of the day is Yield which has soared 58.69% since 10 am. Curve DAO Token has surged 19.30% and Perpetual Protocol 16.45%.
The crypto markets except Bitcoin finished the day higher as illustrated by an adjacent chart showing the movement of the NWSBCT Index (Blue Chips) over the past 24 hours. 2100NEWS DA Indexes ended up to +6.93% (NWSET100). Our main 2100NEWS Digital Assets Total Index (NWST1100) ended +0.79%. Similarly, Ether ended 0.73% while Bitcoin ended -0.35%.
To find out based on which criteria have been selected, please read the notes.

Yield (YLD)
Yield is a DeFi lending app with fixed, guaranteed interest rates. Lending and borrowing on the platform is individualized (i.e. not pooled). Lenders earn guaranteed rates while borrowers that maintain healthy loans and repay on time earn YLD, the native token.
Top movers of the day are Hacken Token and Perpetual Protocol. Since midnight Hacken Token has surged 49.47% and Perpetual Protocol 36.12%. Telcoin is 18.73% higher.
Generally, the crypto markets moved lower today. Since midnight 2100NEWS DA Indexes which measure the performance of different groups of tokens and coins have fallen between 0.94% and 3.15%. 2100NEWS Digital Assets Total Index (NWST1100) which measures the performance of 1100 major crypto assets by market capitalization has decreased by 2.28%. Bitcoin has decreased by 2.95% and Ether by 1.66%.

Hacken Token (HAI)
Hacken was founded in 2017 in Kyiv, Ukraine by security specialists and hackers to deliver cybersecurity solutions to companies and individuals, making histories of success. Now Hacken is a leading cybersecurity consulting company with an essential focus on blockchain security. Hacken Cybersecurity Services is a part of Hacken Group, including CER.live, HackenAI, and HackenProof. From June 2020, CER.live is the unique cybersecurity data provider for CoinGecko Trust Score.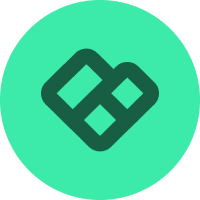 Perpetual Protocol (PERP)
Perpetual Protocol is a decentralized perpetual contract protocol for every asset, made possible by a Virtual Automated Market Maker (vAMM). Like Uniswap, traders can trade with our vAMMs directly without the need for counterparties. The vAMMs provide guaranteed on-chain liquidity with predictable pricing set by constant product curves. The vAMMs are also designed to be market neutral and fully collateralized. PERP holders can become stakers by staking the PERP tokens in their possession to a Staking Pool. In return, stakers are rewarded with a portion of the transaction fees in stable coins plus staking rewards in PERP.

Telcoin (TEL)
Telcoin is a new cryptocurrency based on the Ethereum blockchain distributed by your national telecom operator and made available to everyone, anytime, anywhere. This is the core of our business, and mobile network operators will be at the center of our strategy.
---