---
Tokens and coins that moved the most in the last 24 hours:
Top mover of the day is YFDAI.FINANCE which has surged 38.91% since 6 pm. Content Value Network has increased by 6.01 while Hyperion has decreased by 2.56%.
The crypto markets finished the day in green as illustrated by an adjacent chart showing the movement of the NWSBCT Index (Blue Chips) over the past 24 hours. 2100NEWS DA Indexes ended up to +4.37%. Our main 2100NEWS Digital Assets Total Index (NWST1100) ended +3.22%. Bitcoin ended +5.15%, Ether ended +2.82%.
To find out based on which criteria have been selected, please read the notes

YFDAI.FINANCE (YF-DAI)
YFDAI is a community centric. innovatative DeFi projectdeveloped by the people, for the people. The decisions andactions of YFDAI will be made by its members and community toensure equity and fairness for all YFDAI is a new form of governance.system where innovation, entrepreneurship, and technological advancementis the priority and the goal is delivering a much needed utility focus to DeFi.
Top movers of the day at 18:10 are Hyperion and Curve DAO Token. Since 1 pm Hyperion has surged 35.05% and Curve DAO Token 15.35%. Nimiq is 4.93% higher.
In the afternoon most tokens and coins were still going up. Since 1 pm the large caps measured by 2100NEWS Digital Assets 100 Large Cap Index (NWSL100) have increased by 0.75%. Our main 2100NEWS Digital Assets Total Index (NWST1100) is 1.21% higher. Bitcoin and Ether are also higher: BTC +1.48%, ETH +1.46%.

Hyperion (HYN)
Hyperion, a decentralized map platform, aims to achieve the "One Map" vision – to provide an unified view of global map data and service, and to make it universally accessible just like a public utility for 10B people. Built on the Spatial Consensus Protocol which encloses not just spatial information but also value transfer, Hyperion fundamentally redefines the way we create and consume map services, conforming to our first principles to make maps aggressively open and decentralized.
Top movers of the day at 13:10 are Everipedia and Nimiq. Since morning Everipedia has surged 18.75% and Nimiq 16.04%. Curve DAO Token has increased by 7.71%.
Generally, the crypto markets went up. Since morning 2100NEWS DA Indexes which measure the performance of different groups of tokens and coins have increased between 0.17% and 2.24% and they are already higher than yesterday's closing. Our main 2100NEWS Digital Assets Total Index (NWST1100) has increased by 1.56% (+1.89% as of yesterday EOD). Bitcoin and Ether are much higher: BTC +2.27%, ETH +2.08% (as of 8:40 am).

Everipedia (IQ)
Everipedia is the knowledge database​ on the blockchain​, but more importantly, it is a decentralized, open-source, peer-to-peer​ knowledge network. Participants in the network self-govern the platform and earn Everipedia token by curating and submitting content within the database. They can also vote to accept or reject further submissions or modifications to the database of articles, as well as proposed protocol upgrades. Everipedia contributors are encouraged to create pages about any person, place, organization, or thing and populate it with interesting, relevant reference links/sources.
Top movers of the day are Morpheus.Network and Ocean Protocol. Since midnight Morpheus.Network has increased by 10.73% and Ocean Protocol by 10.90%. Nimiq is 3.53% higher.
Most tokens and coins started out slightly higher. Since midnight the coins measured by 2100NEWS DA Coin Index (NWSCo100) have increased by 0.74%. The non-Ethereum based tokens represented by 2100NEWS DA NonEthereum Based Index (NWSOT50) are 0.35% higher. Similarly, 2100NEWS Digital Assets Total Index (NWST1100) which measures the performance of the 1100 major crypto assets by market capitalization has increased by 0.33%. Bitcoin is 0.31% higher while Ether is almost the same (-0.01% as of midnight).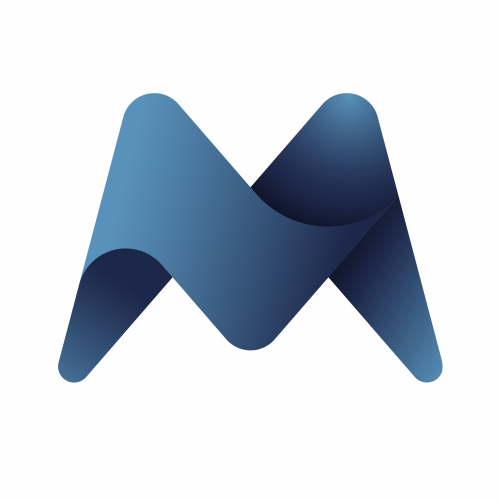 Morpheus.Network (MRPH)
Morpheus.Network was designed in consultation with some of the world's largest shipping, customs & banking firms to create a full-service, global, automated, supply chain platform with an integrated, multi-flow payment system utilizing blockchain and other emerging technologies. Morpheus.Network can be used by individuals and businesses of any size. Morpheus.Network supports transactions as simple as a small transfer within the platform, or as complicated as a smart contract driven international money transfer that requires currency conversions and exportation documentation. Merchants, manufacturers, and exporters can also register on the network for greater global exposure.

Ocean Protocol (OCEAN)
Ocean Protocol describes itself as a decentralized data exchange protocol that lets people share and monetize data while providing control, auditability, transparency, and compliance with all actors involved.

Nimiq (NIM)
Nimiq is blockchain technology inspired by Bitcoin but designed for the browser. Implemented in Rust and JavaScript, Nimiq empowers web developers to easily access and build on it. Only three lines of code connect any web application directly to the blockchain, making it easily accessible to web-based businesses and projects, too. Unlike cryptocurrencies such as Bitcoin and Ethereum, Nimiq does not require a third-party node to send transactions directly from the browser. This advantage allows for a new level of accessibility and user experience without the need to compromise on decentralization or censorship-resistance.
---