---
Tokens and coins that moved the most in the last 24 hours:
Top mover of the day is Dragonchain which has soared 48.02% since 10 am. Davinci Coin has increased by 9.68% and Hydro Protocol by 19.11%.
The crypto markets finished the day in green. Today's crypto market movement is illustrated by an adjacent chart showing the movement of the NWSBCT Index (Blue Chips) over the past 24 hours. 2100NEWS DA Indexes which measure the performance of different groups of tokens and coins ended between +0.39% and +2.27%. Our main 2100NEWS Digital Assets Total Index (NWST1100) ended +0.74%. Bitcoin and Ether also ended the day higher: BTC +0.31%, ETH +0.88%.
To find out based on which criteria have been selected, please read the notes.

Dragonchain (DRGN)
DragonChain (DRGN) is a blockchain-based company and ecosystem originally developed by Disney in 2014. The project started as the "Disney Private Blockchain Platform" and was later released as open-source software in 2016. DragonChain is providing the serverless ecosystem that allows companies to start using blockchain applications in an easy, private, and secure way.
Top movers of the day are Davinci Coin and HyperDAO. Since midnight Davinci Coin has surged 20.67% and HyperDAO 13.16%. Elrond Network is 2.84% higher.
The crypto markets moved lower this morning. Since midnight the tokens built on Ethereum measured by 2100NEWS DA Ethereum Based Index (NWSET100) have decreased by 0.23%. 2100NEWS Digital Assets Total Index (NWST1100) which measures the performance of the top 1100 crypto assets by market capitalization is 0.33% lower. Bitcoin and Ether are also lower: BTC -0.48%, ETH -0.55%.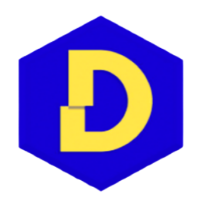 Davinci Coin (DAC)
Davinci project is an economic network established for the close interaction in civil level among the exchanges of domestic networks or even countries, including not only the cultural part but also about the cooperation of other directions. Davinci project will become the important dredging hub in these cooperation, linking people and organizations from various countries and regions all over the world. Just like taking airplane and ships to some countries, Davinci project itself likewise intends to exploit the roads of commercial intercourse and cultural exchange through digital channels.

HyperDAO (HDAO)
HyperDAO is committed to creating an efficient, transparent and achievable autonomous digital asset financial ecosystem that serves as a one-stop platform for all your financial needs. HyperDAO will gradually transform its existing centralised business model into one that is decentralised and governed by our community members. By implementing the concepts of decentralisation and community governance, HyperDAO will take a step towards a truly decentralised society, one in which decision-making processes are both transparent and autonomous.

Elrond (ERD)
Elrond is a novel architecture which goes beyond state-of-the-art by introducing a genuine State Sharding scheme for practical scalability, eliminating energy and computational waste while ensuring distributed fairness through a Secure Proof of Stake (SPoS) consensus mechanism. Having a strong focus on security, Elrond's network is built to ensure resistance to known security problems like Sybil attack, Rogue-key attack, Nothing at Stake attack and others. In an ecosystem that strives for interconnectivity, Elrond's solution for smart contracts offers an EVM compliant engine to ensure interoperability by design.
---