---
Tokens and coins that moved the most in the last 24 hours:
Top mover of the day is Compound which has soared 15.72% since 11 am. Tellor has surged 19.28% and HYCON 11.31%. Davinci Coin is 1.54% lower.
During the day the crypto markets were going down slightly but nevertheless they finished in green. The tokens built on Ethereum measured by 2100NEWS DA Ethereum Based Index (NWSET100) ended +1.01%. Their movement can be seen on the adjacent NWSET chart over the past 24 hours. Similarly, the coins represented by 2100NEWS DA Coin Index (NWSCo100) ended +0.94%. Our main 2100NEWS Digital Assets Total Index (NWST1100) ended +0.41%. Bitcoin and Ether also ended the day higher: BTC +0.18%, ETH +0.71%.
To find out based on which criteria have been selected, please read the notes.

Compound (COMP)
Compound is an algorithmic, autonomous interest rate protocol built for developers, to unlock a universe of open financial applications. Compound is a protocol on the Ethereum blockchain that establishes money markets, which are pools of assets with algorithmically derived interest rates, based on the supply and demand for the asset. Suppliers (and borrowers) of an asset interact directly with the protocol, earning (and paying) a floating interest rate, without having to negotiate terms such as maturity, interest rate, or collateral with a peer or counterparty.

Tellor (TRB)
Tellor is a decentralized Oracle for bringing high value off-chain data onto Ethereum. The system utilizes a network of staked miners that compete to solve a PoW challenge to submit the official value for requested data.  Tokens are mined with every successful Tellor data point and the company takes a 10% dev share to support the development of the ecosystem.
Top movers of the day are Davinci Coin and Compound. Since midnight Davinci Coin has surged 37.98% and Compound 24.13%. Po.et has increased by 5.95%.
The crypto markets moved higher this morning. Since midnight 2100NEWS DA Indexes which measure the performance of different groups of tokens and coins have increased between 0.48% and 2.44%. 2100NEWS Digital Assets Total Index (NWST1100) which measures the performance of the top 1100 crypto assets by market capitalization is 0.74% higher. Bitcoin and Ether are also higher: BTC +0.51%, ETH +1.36%.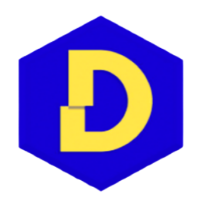 Davinci Coin (DAC)
Davinci project is an economic network established for the close interaction in civil level among the exchanges of domestic networks or even countries, including not only the cultural part but also about the cooperation of other directions. Davinci project will become the important dredging hub in these cooperation, linking people and organizations from various countries and regions all over the world. Just like taking airplane and ships to some countries, Davinci project itself likewise intends to exploit the roads of commercial intercourse and cultural exchange through digital channels.

Po.et (POE)
Po.et is a shared, open, universal ledger designed to record metadata and ownership information for digital creative assets. Po.et is a continuation of Proof of Existence, the first non-financial application of the blockchain. By creating an open platform on the Bitcoin blockchain, Po.et aims to create the most institutional, globally-verifiable record of digital media assets.
---