---
Tokens and coins that moved the most in the last 24 hours:
Top movers of the day are Melon and MimbleWimbleCoin which has increased by 6.38% since 6 pm. Melon is 2.57% higher.
The crypto markets finished the day mixed. The tokens measured by 2100NEWS DA Token Index (NWSTo100) ended +0.19%. Their movement can be seen on the adjacent NWSET chart over the past 24 hours. The coins represented by 2100NEWS DA Coin Index (NWSCo100) ended -0.99%. Our main 2100NEWS Digital Assets Total Index (NWST1100) ended -0.58%. Bitcoin and Ether ended lower: BTC -0.69%, ETH -0.25%.
To find out based on which criteria have been selected, please read the notes.

MimbleWimbleCoin (MWC)
MimbleWimbleCoin (Symbol: MWC) is a scarce pure proof of work Mimblewimble based coin that enables greater network scalability, privacy and fungibility than legacy blockchain protocols. All transactions on the base layer use Greg Maxwell's Coin Join with his Confidential Transactions and signature aggregation. MWC is the technologically superior ghost money.
Top movers of the day at 18:10 are Aave and Synthetix Network Token. Since 1 pm Aave has increased by 10.84% and Synthetix Network Token by 12.92%. Melon is 1.74% lower.
In the afternoon the crypto markets were mixed. Since 1 pm the coins measured by 2100NEWS DA Coin Index (NWSCo100) have decreased by 0.16%. On the other hand the tokens built on Ethereum represented by 2100NEWS DA Ethereum Based Index (NWSET100) are 0.55% higher. Our main 2100NEWS Digital Assets Total Index (NWST1100) is 0.04% lower. Bitcoin has decreased by 0.12% while Ether is slightly higher (+0.05% as of 1 pm).

Synthetix Network Token (SNX)
Synthetix, formerly Havven, is a cryptoasset backed network that enables the creation of on-chain synthetic assets. The Synthetix is a decentralized payment network where users transact directly in a price-stable cryptocurrency. Those who use the stablecoin pay fees to those who collateralize the network, compensating them for the risks of providing collateral and stability. Collateral providers control the money supply, and fees are distributed in proportion with each individual's stabilization performance. Thus, Synthetix rewards suppliers of stability and charges those who demand it.
Top movers of the day at 1 pm are Melon and Elrond Network which has increased by 19.12% since 8 am.
The crypto markets have rebounded in the larger sideways trend. At the same time, the 2100NEWS Digital Assets Total Index (NWST1100), which measures the performance of the 1100 major crypto assets by market capitalization, has decreased by 0.75%,  Ether by 1.01% and Bitcoin by 0.55%.

 Elrond (ERD)
Elrond describes itself as a new blockchain architecture, designed to bring a 1000-fold cumulative improvement in throughput and execution speed. To achieve this, Elrond introduces two features: Adaptive State Sharding mechanism, and a Proof of Stake (PoS) algorithm, enabling linear scalability with a reportedly fast, efficient, and secure consensus mechanism. Thus, Elrond can reportedly process upwards of 10,000 transactions per second (TPS), with 5-second latency, and negligible cost. It aims to become the backbone of a permissionless, borderless, globally accessible internet economy.
Top movers of the day at 8 am are Origin Protocol and Melon which has surged 28.42% since midnight. The crypto markets started the day lower. On the day the  2100NEWS DA Indexes have recorded losses up to 1.15%. Over the last 24 hours, the 2100NEWS Digital Assets Total Index (NWST1100), which measures the performance of the 1100 major crypto assets by market capitalization, has fallen by 1.22%,  Ether even by 1.95% and Bitcoin by 0.96%.

Melon (MLN)
Melon, which means "destined to be" in Greek, is blockchain software that attempts to empower participants to set up, manage and invest in technology regulated digital investment funds.

Origin Protocol (OGN)
Origin is an open-source platform that enables the creation of peer-to-peer marketplaces and e-commerce applications. The Origin Platform initially targets the global sharing economy, allowing buyers and sellers of fractional use goods and services (car-sharing, service-based tasks, home-sharing, etc.) to transact on the distributed, open web. Using the Ethereum blockchain and Interplanetary File System (IPFS), the platform and its community participants can interact in a peer-to-peer fashion, allowing for the creation and booking of services and goods without traditional intermediaries.
We are thrilled to announce that @HuobiGlobal, one of the largest global cryptocurrency exchanges, has selected $OGN to be its first official listing in 2020.

For listing details, trading competition and special airdrop, refer to the blog post below. 👇https://t.co/3JQTh7A0ve pic.twitter.com/E0H6uZvFju

— Origin Protocol (@OriginProtocol) June 18, 2020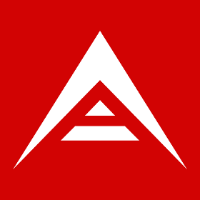 Ark (ARK)
ARK is a cryptocurrency and blockchain-based development platform allowing anyone to create their own fully customizable and interoperable blockchain. Reducing the industries' need for Smart Contracts by using custom transactions, logic, and multiple programming languages. ARK aims to solve the difficulty of working with blockchain technology and developing solutions that satisfy various use cases. The ARK Core Framework is designed to give developers easier access to blockchain technology. This framework consists of the ARK Core, which acts as the backbone of an ARK-based network, handling peer-to-peer operations, ledger database management, API access, custom business logic.
---