---
Tokens and coins that moved the most in the last 24 hours:
Top mover of the day is Morpheus.Network which has soared 47.67% since morning. Newton Project has increased by 23.11% and Bancor by 21.31%. Origin Trail is 5.14% higher.
Today, the markets were mixed again and ended the day the same – mixed. The coins measured by 2100NEWS DA Coin Index (NWSCo100) ended -0.56%. Their movement can be seen on the adjacent NWSCOT chart over the past 24 hours. The tokens built on Ethereum ended slightly higher: NWSET100 +0.18%. Our main 2100NEWS Digital Assets Total Index (NWST1100) ended +0.07%. Bitcoin ended +0.21%, Ether ended +0.37%.
To find out based on which criteria have been selected, please read the notes.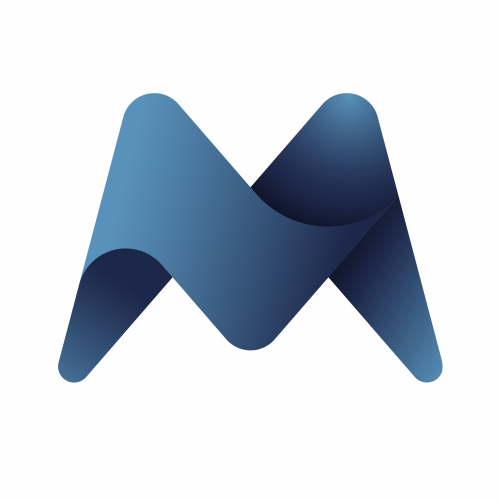 Morpheus.Network (MRPH)
Morpheus.Network was designed in consultation with some of the world's largest shipping, customs & banking firms to create a full-service, global, automated, supply chain platform with an integrated, multi-flow payment system utilizing blockchain and other emerging technologies. Morpheus.Network can be used by individuals and businesses of any size. Morpheus.Network supports transactions as simple as a small transfer within the platform, or as complicated as a smart contract driven international money transfer that requires currency conversions and exportation documentation. Merchants, manufacturers, and exporters can also register on the network for greater global exposure.

Newton (NEW)
Newton Project aims to build infrastructure for community-based economy, and through the provision of services around governance, collaboration and incentives, Newton upgrades corporate economy to a brand new community-based economy that benefits everyone who contributes. The Newton team is distributed all over the world and is made up of technical experts from different countries, e-commerce entrepreneurs and other industry elites.

Bancor (BNT)
Bancor is an on-chain liquidity protocol that enables automated, decentralized exchange on Ethereum and across blockchains. The protocol is made up of a series of smart contracts that are designed to pool liquidity and perform peer-to-contract trades in a single transaction with no counterparty. Users stake BNT in automated market makers in exchange for trading fees, BNT staking rewards and voting rights in the Bancor DAO. Bancor has processed more than $2 billion in trade volume across thousands of tokens, with millions in fees generated by stakers.
Top mover of the day is Egoras which has soared 47.17% since midnight. Morpheus.Network has increased by 8.87% and OriginTrail by 11.91%.
The crypto markets are mixed this morning. Since midnight the large caps measured by 2100NEWS Digital Assets 100 Large Cap Index (NWSL100) have decreased by 0.46%. On the other hand the small caps represented by 2100NEWS Digital Assets 300 SmallCap Index (NWSS300) have increased by 0.38%. 2100NEWS Digital Assets Total Index (NWST1100) which measures the performance of the top 1100 crypto assets by market capitalization is 0.21% higher. Bitcoin and Ether have moved higher: BTC +0.59%, ETH +0.19%.

Egoras (EGR)
2100NEWS ranking: 1020, Micro cap Ethereum based Token, Index member: NWSMi500
2100NEWS DA Orderbook Quality Evaluation Grade: Poor, Score: 0.01, (Average for Micro cap: 2.8)
Warning: Extremely weak order book, no real demand, bid sum < 0.2 BTC 
Egoras (Symbol: EGR) is the fuel for Egoras ecosystem. The stable token creates a highly effective global economy where sells and buyers can do transact safely without volatility. Egoras intend to create a global Re-commerce platform for everyone, globally. Removing barriers and allow anyone to transact with anyone else, anytime, anywhere and also connecting people all around the world with to a platform with an equal playing field between the banked and unbanked. Despite the level of globalization today, it remains difficult to transact across borders. Egoras intends to break this barrier by introducing its stable currency which is supported by modern blockchain technologies, with stable price-anchoring hard-coded into the system.

OriginTrail (TRAC)
OriginTrail is an ecosystem dedicated to making supply chains work – through championing standards supporting a universal data exchange (interoperability), connecting rather than replacing legacy IT systems (interconnectivity) and ensuring data immutability by utilizing the blockchain technology (integrity).
---