---
Tokens and coins that moved the most in the last 24 hours:
Top movers of the day are QURAS and Molecular Future. Since morning QURAS has increased by 20.98% and Molecular Future by 4.96%. VeChain is 18.73% higher.
The tokens and coins were going up during the day but nevertheless most of them ended the day lower. Today's crypto market movement is illustrated by an adjacent picture showing the movement of the NWSBCT index over the past 24 hours. 2100NEWS Digital Assets 100 Large Cap Index (NWSL100) which measured the performance of the large caps ended -0.69%. Our main 2100NEWS Digital Assets Total Index (NWST1100) ended -1.55%. Bitcoin and Ether also ended the day lower: BTC -2.22%, ETH -0.61%.
To find out based on which criteria have been selected, please read the notes.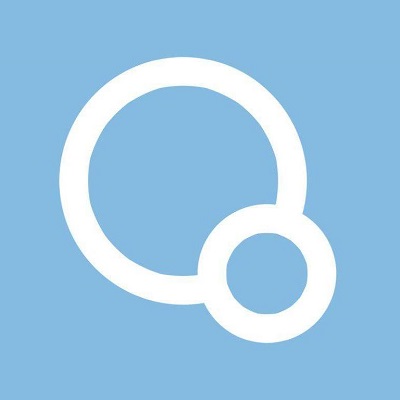 QURAS is a project aiming to protect privacy for both users and enterprises. Privacy is needed not only in the blockchain but also on an individual and corporate level. QURAS is a genuine secret contract platform that fulfills various privacy protection needs.
Top movers of the day are BitCapitalVendor and Ripio Credit Network. Since midnight BitCapitalVendor has increased by 19.79 and Ripio Credit Network by 30.17%. Molecular Future is 17.50% higher.
Today the crypto markets moved much lower. Since midnight 2100NEWS DA Indexes which measure the performance of different groups of tokens and coins have fallen between 2.14% and 3.45%. Our main 2100NEWS Digital Assets Total Index (NWST1100) which measures the performance of the top 1100 crypto assets by market capitalization has decreased by 3.26%. Bitcoin and Ether are also much lower than at midnight: BTC -3.49%, ETH -3.20%.

BitCapitalVendor (BCV)
Bit Capital Vendor Token, as the key token of the digital asset management platform, serves the BitCV economic system, which is used to pay for various service fees and platform usage fees in the process of digital asset management and service.

Ripio Credit Network (RCN)
Ripio Credit Network is a protocol based on smart contracts and blockchain technology, which brings enhanced transparency and reliability in credit and lending. The protocol enables connections between lenders and borrowers located anywhere in the world, regardless of currency.

Molecular Future (MOF)
Molecular Future is an innovative financial investment service company registered in the a one-stop digital asset investment service platform jointly invested by Molecular Group, Eaglesfund, HBCC, the XBTING Foundation, the HCASH Foundation and Collistar Capital. The project aims to provide users with the Blockchain -related investment products, institutional-level market trading software, media information, project archives and community service systems, and community service systems to correctly guide the users through the Blockchain industry.
---