---
Tokens and coins that moved the most in the last 24 hours:
Top movers of the day are Veritaseum and Insight Chain. Since 6 pm Veritaseum has surged 30.32% and Insight Chain 25.50%. Centrality has increased by 11.71% and Propy by 11.17%. In the evening the crypto markets continued to go up and ended the day in green. 2100NEWS DA Indexes ended between +2.18% and +5.94%. 2100NEWS Digital Assets Total Index (NWST1100) ended +4.26%. Bitcoin ended +4.35%, Ether ended +6.14%.
To find out based on which criteria have been selected, please read the notes.

Insight Chain (INB)
Insight Chain, a decentralized research ecosystem chain based on blockchain, will focus on data ecosystem on the blockchain domain firstly, works on building Wall Street-like financial order in the blockchain domain. It integrates companies, media, analyst and investor with blockchain technology, co-constructs a decentralized platform integrating information sharing, review & index, data trading and interaction based on research to promote the upgrade and healthy development of the blockchain industry.
Top mover of the day at 18: 10 is Veritaseum which has surged 17.53% since 1 pm. Maker has increased by 7.69% while Matic Network and Siacoin have stayed almost the same (MATIC +0.41%, SC -0.15%). In the afternoon most tokens and coins were still going up. Large caps measured by 2100NEWS Digital Assets 100 Large Cap Index (NWSL100) rose by 0.78% (+3.28% as of yesterday EOD). Bitcoin and Ether are much higher: BTC +3.87%, ETH +3.66% (as of 1 pm).

Veritaseum (VERI)
Veritaseum builds blockchain-based, peer-to-peer capital markets as software on a global scale. We enable the  seamless connection of parties and assets without the need for a third or authoritarian interest. Any entity with internet access can participate in these capital markets on a peer-to-peer and one-on-one basis.

Maker (MKR)
Maker is a distributed autonomous organization on the Ethereum blockchain network attempting to decrease the price volatility of its durable coin — the Dai — against the IMF's international currency basket SDR.
Top movers of the day at 13:10 are Centrality and Siacoin. Since morning Centrality has increased by 8.88% and Siacoin by 6.12%. Matic Network is 2.37% higher. Generally, the crypto markets are higher. Since 8 am 2100NEWS DA Indexes which measure the performance of different groups of tokens and coins have increased between 0.28% and 2.63% (NWSTo100). Our main 2100NEWS Digital Assets Total Index (NWST1100) has increased by 0.83%. Bitcoin and Ether are also higher: BTC +0.27%, ETH +1.45%.

Siacoin (SC)
Sia is a decentralized storage system. Users in the world can contribute disk storage from their computers to create a decentralized network. With Sia cryptos, users can easily rent storage from hosts on Sia system, which is achieved through smart storage contracts saved on the distributed Sia blockchain.
Top movers of the day are Centrality and DMarket. Since midnight Centrality has increased by 16.42% and DMarket even by 31.52%. Matic Network is 8.29% higher. Today most tokens and coins started out higher. Since midnight large caps measured by 2100NEWS Digital Assets 100 Large Cap Index (NWSL100) have increased by 0.78%. 2100NEWS Digital Assets Total Index (NWST1100) which measures the performance of the top 1100 crypto assets by market capitalization is 0.32% higher. Ether has increased by 0.82% while Bitcoin is sligfhtly lower (-0.05% as of midnight).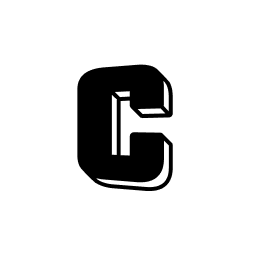 Centrality (CENNZ)
Centrality is a venture studio that partners with leading innovators in key industries to create a marketplace of applications. These applications allow consumers to manage everyday tasks and experiences using peer-to-peer transactions – all via one login and using blockchain-enabled infrastructure. It is one of the leading, blockchain venture studios in the world, with a growing team of 75 people across Auckland, London, Melbourne and Singapore.

DMarket (DMT)
DMarket is a global marketplace solution that turns every virtual item into a real commodity. DMarket was founded in May 2017. The team behind the project has more than 10 years of experience in the gaming industry. Among our team's successful projects are Skins. Cash, a leading global market for instant in-game skins sales, boasting over two million visitors per month and over 20 million in-game items sold per annum and Suntechsoft Corp Limited, the #1 private merchant of digital goods and owner of World of Games and Global Games companies (15 million games sold over the past few years).

Matic Network (MATIC)
Matic Network describes itself as is a Layer 2 scaling solution that uses sidechains for off-chain computation while ensuring asset security using the Plasma framework and a decentralized network of Proof-of-Stake (PoS) validators. Matic aims to be the de-facto platform on which developers will deploy and run decentralized applications in a secure and decentralized manner. Matic Network claims to have worked on implementations of Plasma MVP (Minimum Viable Plasma), WalletConnect protocol, and the Ethereum event notification engine – Dagger. Matic intends to provide Matic wallet, payment APIs and SDKs, products and other solutions that will allow developers to design, implement, and migrate DApps built on platforms like Ethereum. Matic plans to support other blockchains in the future to offer interoperability alongside scalability to existing public blockchains.

Defi (DEFI)
---