---
Tokens and coins that moved the most in the last 24 hours:
Top movers of the day are Everex and CyberVein which has increased by 7.49% since 6 pm. Everex has dropped by 25.92%. Most tokens and coins ended the day lower. 2100NEWS DA Indexes which measure the performance of different groups of tokens and coins ended down between 0.73% and 2.22%. 2100NEWS Digital Assets Total Index (NWST1100) ended down 1.42%. Bitcoin ended down 1.26%, Ether ended down 1.25%.

CyberVein (CVT)
2100NEWS ranking: 172, Mid-cap, Index member: NWST1100, NWSM200
The Announcement of an upgrade – a new phase of software development
CyberVein is a new blockchain platform that enables storage of a continuous influx of information as structured data in smart contracts. The system contains a value transaction layer to exchange the CyberVein platform token, as well as a smart contract data layer on top in order to create sidechains where structured data is stored. Transactions of both layers are stored in the same directed acyclic graph. Consensus on the value transaction layer is achieved with a resource-saving proof-of-contribution algorithm.
Big news from @CyberVeinGroup . Our latest news ! pic.twitter.com/3HQX0U73Jq

— CyberVein (@CyberVeinGroup) March 25, 2019
Top movers of the day at 18:10 are Everex and Ormeus Coin. In the last few hours, Everex has gone up by 208.77% as a result of the announcement of expanding business in the USA. Ormeus Coin has increased by 20.28%. In the afternoon large caps represented by 2100NEWS Digital Assets 100 Large Cap Index (NWSL100) fell by 0.71% while the small caps are still higher than at 1 pm. Bitcoin stayed the same, Ether fell by 0.81% as of 1 pm.

Everex (EVX)
2100NEWS ranking: 334, Small cap, Index member: NWST1100, NWSS300
Expansion of business
Everex services create decentralized, global credit histories and scorings for individuals and SMEs. Everex enables users to transfer, borrow, and trade in any fiat currency, anywhere. No Bank account required. With settling times below 30 seconds, transaction costs of a few cents and global support, the world's markets are in users' hands. 
We're excited to share with you that #Everex received approval from the United States – the State of NJ to onboard users and perform crypto-crypto domestic and international transactions 🇺🇸 https://t.co/PMJ6RM1Fez#fintech #blockchain #stablecoin #finance

— Everex (@everexio) March 25, 2019
Top movers of the day at 13:10 are Cred and Ormeus Coin which has surged 46.94% since morning. In the same time the significant move up of 25.83% has made Maximine Coin. The tokens and coins are still mixed. Since morning the coins represented by 2100NEWS DA Coin Index (NWSCo100) have decreased by 0.11% while the tokens are slightly higher (NWSTo100 +0.04%). Bitcoin and Ether are slightly lower: BTC -0.25%, ETH -0.16% as of 8:20 am.

Ormeus Coin (ORME)
2100NEWS ranking: 121, Mid-cap Ethereum based Token, Index member: NWST1100, NWSM200, NWSTo100, NWSET100, NWSDM100
Ormeus Coin is a current coin collected by a group of experts, programmers, and developers in the digital token field. By combining the "gold-standard" of Bitcoin and the programmable smart arrangements of Ethereum, Ormeus Coin aims to produce a crypto that has never existed in the history of digital currency. Being supported by Bitcoin mining, but Ormeus Coin's design would outpace the Bitcoin's development.
Top movers of the day are NAGA and Cred. Since midnight NAGA fas fallen by 4.99% while Cred has increased by 10.13%. CyberVein has increased by 19.48%. The tokens and coins started out mixed. Since midnight large caps represented by   2100NEWS Digital Assets 100 Large Cap Index (NWSL100) have decreased by 0.46% while small caps represented by   2100NEWS Digital Assets 300 SmallCap Index (NWSS300) have increased by 0.60%. 2100NEWS Digital Assets Total Index (NWST1100) which measures the performance of top 1100 crypto assets by market capitalization is 0.08% lower. Bitcoin and Ether started out slightly higher: BTC +0.10%, ETH +0.12%.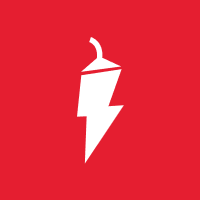 NAGA (NGC)
2100NEWS ranking: 483, Small cap, Index member: NWST1100, NWSS300
The NGC is a decentralized cryptocurrency for trading and investing in financial markets, virtual goods and cryptocurrencies. All activities in the network revolve around NGC, from serving as the primary form for fees and collateral, to serving as the main base currency for any transactions. NGC shall become the driver of a sustainable economy where demand grows as more and more users, financial institutions, and game-publishers join the NAGA ecosystem.

Cred (LBA)
Cred is a decentralized global lending network that facilitates open access to credit anywhere and anytime. Founded by former PayPal financial technology veterans, Cred is a leader in the lending industry, specializing in blockchain technology. Cred is set to revolutionize the lending industry by merging an established global lending network, a diverse team of entrepreneurial leaders, machine learning, and the power of blockchain technology.
---