---
Tokens and coins that moved the most in the last 24 hours:
Top movers of the day are NAGA and S4FE. Since morning NAGA has surged 76.93%. The tokens and coins ended the day mixed. The tokens represented by 2100NEWS DA Token Index (NWSTo100) ended up 3.29% while the coins represented by   2100NEWS DA Coin Index (NWSCo100) ended down 1.03%. 2100NEWS Digital Assets Total Index (NWST1100) ended down 0.12%. Bitcoin and Ether ended down: BTC -0.07%, ETH -0.70%.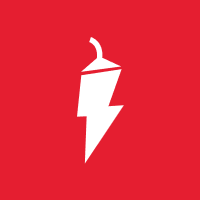 NAGA (NGC)
2100NEWS ranking: 483, Small cap, Index member: NWST1100, NWSS300
The NGC is a decentralized cryptocurrency for trading and investing in financial markets, virtual goods and cryptocurrencies. All activities in the network revolve around NGC, from serving as the primary form for fees and collateral, to serving as the main base currency for any transactions. NGC shall become the driver of a sustainable economy where demand grows as more and more users, financial institutions, and game-publishers join the NAGA ecosystem.
Top movers of the day are Content Neutrality Network and CyberVein. Since midnight Content Neutrality Network has increased by 9.62% and CyberVein even by 19.42%. Ravencoin has increased by 12.42%. Sunday morning brought us lower prices on crypto markets. Since midnight 2100NEWS DA Indexes which measure the performance of different groups of tokens and coins have decreased between 0.09% and 0.97%. 2100NEWS Digital Assets Total Index (NWST1100) which measures the performance of top 1100 crypto assets by market capitalization is 0.53% lower. Bitcoin and Ether are also lower: BTC -0.35%, ETH -0.63% (as of yesterday EOD).

Content Neutrality Network (CNN)
2100NEWS ranking: 370, Small cap, Index member: NWST1100, NWSS300
Content Neutrality Network is an innovative content ecosystem based on blockchain technology. It breaks the barrier between content communities, revolutionizes revenue share, and decentralizes user acquisition and incentive program, creating a more open, efficient and trustworthy content era.

CyberVein (CVT)
2100NEWS ranking: 172, Mid-cap, Index member: NWST1100, NWSM200
CyberVein is a new blockchain platform that enables storage of a continuous influx of information as structured data in smart contracts. The system contains a value transaction layer to exchange the CyberVein platform token, as well as a smart contract data layer on top in order to create sidechains where structured data is stored. Transactions of both layers are stored in the same directed acyclic graph. Consensus on the value transaction layer is achieved with a resource-saving proof-of-contribution algorithm.

Ravencoin (RVN)
2100NEWS ranking: 25, Blue chip, Index member: NWST1100, NWSL100, NWS30, NWSCo100, NWSDM100
Ravencoin is a blockchain and platform optimized for transferring assets, such as tokens, from one holder to another. Based on the extensive development and testing of the UTXO model of the Bitcoin protocol, Ravencoin is built on a fork of the Bitcoin code.
---