---
Tokens and coins that moved the most in the last 24 hours:
Top movers of the day are AIOZ Network and SKALE. Since morning AIOZ Network has surged 52.66%, SKALE is 19.54%. On the other hand Ardor has dropped by 34.08%.
Generally, the crypto markets finished the day higher as illustrated by an adjacent chart showing the movement of the NWSBCT Index (Blue Chips) over the past 24 hours. The large caps represented by 2100NEWS 100 Large Cap Index (NWSL100) ended +1.52%. Moreover, the mid caps measured by 2100NEWS 200 Mid Cap Index (NWSM200) ended +2.18%. Bitcoin ended +1.25$, Ether ended +1.10%.
The criteria upon which these specific cryptocurrencies and indices have been highlighted are detailed in supplemental notes. The provided data offers a snapshot of the last 24 hours until midnight. Therefore, it may not accurately represent the current market conditions at the time of your inquiry.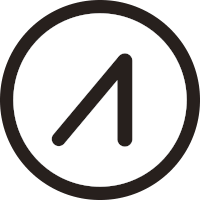 AIOZ Network (AIOZ)
AIOZ Network is a distributed CDN built on our very own Blockchain. On AIOZ Network, users share redundant memory, storage, and bandwidth resources to create a vast CDN capable of powering streaming platforms anywhere in the world. They aim to change the way the world streams videos.
Top movers of the day are AIOZ Network and Ardor. Since midnight AIOZ Network has surged 42.59%, Ardor is 26.55% higher. Worldcoin has increased by 12.29%.
The crypto markets moved higher this morning. Since midnight 2100NEWS Indices which measure the performance of different groups of tokens and coins have increased up to 1.38%. Our main 2100NEWS Total Index (NWST1100) which measures the performance of the major 1100 crypto assets by market capitalization is 0.76% higher. Bitcoin has increased by 0.29%, Ether by 0.23%.

Ardor (ARDR)
Ardor is an open-source multichain platform launched on 01.01.2018. Its unique architecture was designed from the beginning to overcome existing blockchain technology problems and ensure scalability. Ardor's advanced design introduces a parent–child chain system where the network security and transaction processing for the entire platform is provided by the Ardor main "parent" chain. At the same time, all the business-ready functionality is present on the permissionless and permissioned child chains.

Worldcoin (WLD)
Worldcoin is an open-source protocol supported by a global community of developers, individuals, economists, and technologists committed to expanding participation in and access to the global economy. The Worldcoin Foundation is the steward and will support and grow the Worldcoin community until it becomes self-sufficient. Tools for Humanity helped launch Worldcoin and currently serves as the advisor to the Foundation and operators of the World App.
---