---
Tokens and coins that moved the most in the last 24 hours:
Top movers of the day are Hifi Finance and Toncoin. Since morning Hifi Finance has increased by 6.34%, Toncoin has surged 19.60%.
The crypto markets finished the day higher as illustrated by an adjacent chart showing the movement of the NWSBCT Index (Blue Chips) over the past 24 hours. The large caps measured by 2100NEWS 100 Large Cap Index (NWSL100) ended +1.09%. Our main 2100NEWS Total Index (NWST1100) ended +0.66%. Bitcoin ended +0.42%, Ether ended +0.46%.
Please read the notes to find out by what criteria they have been selected. The market information provided only reflects the state of the market up to midnight in the last 24 hours. Therefore, it may not accurately represent the current market conditions at the time of your inquiry.

Toncoin (TON)
TON blockchain-based ecosystem is a fast, secure, and scalable blockchain and network project, capable of handling millions of transactions per second if necessary and both user-friendly and service provider-friendly. Apart from processing millions of transactions per second, TON blockchain-based ecosystem has all the chances to give rise to a genuine Web3.0 Internet with decentralized storage, anonymous network, DNS, instant payments, and various decentralized services. The founding team aims for it to be able to host all reasonable applications currently proposed and conceived. One might think of TON as a vastly distributed supercomputer, a vast "superserver" intended to host and provide various services. The TON Blockchain's principal cryptocurrency, particularly its masterchain and basic workchain, is the TON Coin. It is used to make deposits required to become a validator; transaction fees, gas payments (i.e., smart-contract message processing fees), and persistent storage payments are usually collected in TON coins.
Top movers of the day are Hifi Finance and Ark which has surged 36.47% since midnight. Hifi Finance is 28.67% higher. Worldcoin has increased by 20.32%.
The crypto markets moved higher this morning. Since midnight 2100NEWS Indices which measure the performance of different groups of tokens and coins have increased up to 1.92%. Ether and our main 2100NEWS Total Index (NWST1100) which measures the performance of the major 1100 crypto assets by market capitalization are 0.38% higher. Bitcoin has increased by 0.03%.

Hifi Finance (HIFI) 
Hifi is a decentralized finance protocol that brings fixed-rate, fixed-term lending to Ethereum-based blockchains.

Worldcoin (WLD) 
Worldcoin is an open-source protocol, supported by a global community of developers, individuals, economists and technologists committed to expanding participation in, and access to, the global economy. The Worldcoin Foundation is the steward, and will support and grow the Worldcoin community until it becomes self-sufficient. Tools for Humanity helped launch Worldcoin, and currently serve as advisors to the Foundation and operators of the World App.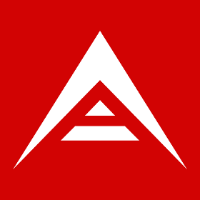 Ark (ARK)
ARK is a cryptocurrency and blockchain-based development platform allowing anyone to create their own fully customizable and interoperable blockchain and reducing the industries' need for Smart Contracts by using custom transactions, logic, and multiple programming languages. ARK aims to solve the difficulty of working with blockchain technology and developing solutions that satisfy various use cases. The ARK Core Framework gives developers easier access to blockchain technology. This framework consists of the ARK Core, which acts as the backbone of an ARK-based network, peer-to-peer handling operations, ledger database management, API access, and custom business logic.
---