---
Tokens and coins that moved the most in the last 24 hours:
The day's top movers are Bone ShibaSwap and Linear Finance, rising by 16.14% since 9 am.
Based on the NWSBCT Index (Blue Chips) chart, the cryptocurrency markets that the cryptocurrency markets have remained stable. The 2100NEWS Total Index (NWST1100), a benchmark for evaluating the performance of 1100 significant crypto assets based on their market capitalization, has shown a slight increase by 0.10%. Bitcoin's price has gone up by 0.06% within the last 24 hours, while Ether's price has declined by 0.32%.
Please read the notes to find out which criteria have been selected.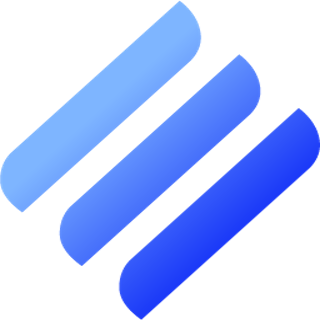 Linear Finance (LINA)
Linear Finance ("Linear") is a non-custodial, cross-chain compatible, delta-one asset protocol. Linear's long-term DeFi vision is to increase inclusiveness and democratize access to investment assets (digital and traditional). Tremendous value exists in the ability for investors to easily and quickly invest, save fees, and secure assets at fair market value. Linear combines substantial technical experience from numerous crypto projects with extensive financial experience in exotic and structured assets from traditional global asset management firms to bring to market one of the first DeFi projects built upon Ethereum with cross-chain compatibility.
The day's top movers (at 9 am) were Kaspa and Efinity Token, soaring 41.10% since midnight. The cryptocurrency markets were in a consolidation phase after experiencing an upward movement. This pattern suggests a potential market recovery after a period of volatility and uncertainty. The 2100NEWS Total Index (NWST1100), a benchmark for evaluating the performance of 1100 significant crypto assets based on their market capitalization, has grown by 1.35%. Additionally, Ether and Bitcoin have both gained 1.30% and 1.29%, respectively, in the last 24 hours.

Efinity Token (EFI)
Efinity is a cross-chain NFT platform developed by Enjin and built on Polkadot. According to the project, efinity was created as the next-generation blockchain for digital assets to adapt to the challenges of the world of non-fungible tokens. The main specialization of the Efinity project is the NFT space. With the protocol, traders and gamers can create, distribute, transfer, sell, and buy NFTs. Efinity aims to remove barriers to entry into the NFT space/decentralized gaming and simplify user experience and digital asset governance. Efinity Token powers the entire Efinity ecosystem; EFI aims to prioritize the generation, transfer, and purchase of tokens using an inter-chain infrastructure of protocols resulting in lower transaction fees. As incentives, rewards on PoW blockchains with NFT functionality go to miners who create/trade tokens, forming a community. One of the long-term goals of Efinity is to become a hub for both fungible and non-fungible tokens, accepting tokens from any other chain, facilitating the pricing and exchange of NFTs, increasing transaction volume, and creating network effects.

Kaspa (KAS)
Kaspa is the fastest and most scalable instant confirmation transaction layer ever built on a proof-of-work engine. Transactions sent to miners can be included immediately in the ledger, structured as a revolutionary blockDAG. Kaspa is based on the GhostDAG/PHANTOM protocol, a scalable Nakamoto Consensus (Bitcoin consensus) generalization. Its design is faithful to Satoshi's principles in Bitcoin — proof-of-work mining, UTXO-formed isolated state, deflationary monetary policy, no premine, and no central governance. Kaspa is unique in its ability to support high block rates while maintaining the level of security offered by the most secure proof-of-work environments. Kaspa's current mainnet operates with one block per second. After the ongoing rust language rewrite, the core developers' goal is to substantially increase the number of blocks per second, attracting the development of smart contracts and DeFi.

Function X (FX)
Function X is a next-generation internet service framework. It improves the existing internet and blockchain architecture, combining both worlds' benefits and using the most commonly-used technical solutions. Function X ecosystem consists of five elements: f(x) operating system, f(x) public blockchain, f(x) FXTP, f(x) docker, and f(x) IPFS, with the goal of decentralizing the Internet. The XPhone is the world's first mobile device to use the Function X blockchain for telephone calls, messaging, file sharing, and more. Function X (Symbol: FX) is the native "currency" utilized in the Function X blockchain and ecosystem.
---