---
Tokens and coins that moved the most in the last 24 hours:
Top movers of the day are AIOZ Network and Tap increasing by 40.33% since morning. AIOZ Network is 29.64% higher.
In the afternoon the crypto markets went up significantly and finished the day much higher. Today's crypto market movement is illustrated by an adjacent chart showing the movement of the NWSBCT Index (Blue Chips) over the past 24 hours. 100NEWS Indices ended between +4.47% and +8.58%. Our main 2100NEWS Total Index (NWST1100) ended +6.64%. Similarly, Bitcoin ended +6.68%, Ether ended +7.20%.
Please read the notes to find out which criteria have been selected.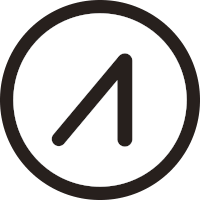 AIOZ Network (AIOZ)
AIOZ Network is a distributed CDN built on our very own Blockchain. On AIOZ Network, users share redundant memory, storage, and bandwidth resources to create a vast CDN capable of powering streaming platforms anywhere in the world. They aim to change the way the world streams videos.
Top movers of the day are aelf and PlatON Network. Since midnight aelf has increased by 5.21%, PlatON Network is 7.03% higher.
The crypto markets trended sideways. In the last 24 hours 2100NEWS Indices which measure the performance of different groups of tokens and coins have increased up to 3.10%. Our main 2100NEWS Total Index (NWST1100) which measures the performance of the major 1100 crypto assets by market capitalization is 2.07% higher. Bitcoin has increased by 2.09%, Ether by 2.25%.

aelf (ELF)
Ælf is a distributed cloud computing blockchain network. Ælf offers high performances by using full nodes developed on cloud servers. Each smart contract runs on its Blockchain. The development of this coin is determined by users' voting system, making it entirely community-driven. This means token holders can contribute to decision-making and representatives via their votes.

Gains Network (GNS)
Gains Network is developing gTrade, a liquidity-efficient, powerful, and user-friendly decentralized leveraged trading platform. Their uniquely designed synthetic architecture makes gTrade more capital efficient than any existing platform, allows for low trading fees, and a wide range of leverages and pairs (up to 150x on cryptos, up to 1000x on forex, and up to 100x on stocks). The protocol revolves around the ecosystem's ERC20 utility token (GNS) and ERC721 utility token (NFTs). GNS and the NFTs are designed to be actively used within the platform (utility) and to allow ownership of the protocol through revenue capture & governance (soon). It includes GNS holders receiving platform fees through Single Sided Staking, burning of GNS using platform revenue, NFT holders getting reduced spread and boosted rewards, as well as NFT bots executing limit orders and liquidations.

PlatON (LAT)
PlatON is a future-oriented infrastructure for privacy computation and distributed economies built on blockchain and cryptographic technologies. PlatON aims to enable and facilitate trades in data usage while protecting data ownership and privacy, eventually establishing a viable market for data and computing power. PlatON, in its capacity as a data and computation marketplace, differentiates from other public blockchains with many added features, which creates a new value proposition for its native token and requires a unique governance structure.
---