---
Tokens and coins that moved the most in the last 24 hours:
Top movers of the day are Virtua and Badger DAO. Since morning Virtua has surged 16.15%, Badger DAO 19.74%.
During the day the crypto markets were going up as illustrated by an adjacent chart showing the movement of the NWSBCT Index (Blue Chips) over the past 24 hours. 2100NEWS Indices ended between +3.04% and +4.16%. Our main 2100NEWS Total Index (NWST1100) ended +3.67%. Bitocin ended +3.23%, Ether ended +4.74%.
Please read the notes to find out which criteria have been selected.

Virtua (TVK)
Virtua is a gamified metaverse that provides immersive social, Web3 gaming, digital collectible, and interactive experiences through its curated marketplace, interactive virtual environments, and exclusive brand partnerships, including Legendary Entertainment, Paramount Pictures, Dynamite Comics, and Williams Racing.

Badger DAO (BADGER)
Badger is a decentralized autonomous organization (DAO) focused on building the products and infrastructure necessary to accelerate the growth of Bitcoin in Decentralized Finance (DeFi) across multiple blockchains. Specifically, it is an ecosystem where projects and people from across all DeFi can come together to collaborate and build different products. Shared ownership in the DAO incentivizes builders to have aligned objectives. Whilst decentralized governance ensures that those incentives remain fair to all parties and that the projects pursued are determined by the community.
Top movers of the day are FLOKI and Render Token which has surged 10.12% since midnight. FLOKI has increased by 3.22%, BitShares 2.67%.
The crypto markets moved higher this morning. Since midnight 2100NEWS Indices which measure the performance of different groups of tokens and coins have increased up to 1.53%. 2100NEWS Total Index (NWST1100) which measures the performance of the major 1100 crypto assets by market capitalization has increased by 1.20%. Bitcoin is 0.88% higher while Ether has increased even 1.64%.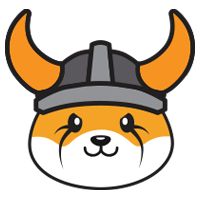 FLOKI (FLOKI)
Floki is the people's cryptocurrency and the utility token of the Floki Ecosystem. It is a cryptocurrency birthed by fans and members of the Shiba Inu (SHIB) community and is inspired by (and named after) Elon Musk's Shiba Inu. Floki Inu wants to differentiate itself from other meme coins by combining memes with utility. The team's long-term vision is to create an autonomous and decentralized ecosystem, including strategic partnerships, building utility on the token itself, and developing use cases for the Floki Inu brand through NFTs, games, and decentralized finance features.

Render Token (RNDR)
RenderToken is a distributed GPU rendering network built on top of the Ethereum blockchain. It aims to connect artists and studios needing GPU computing power with mining partners willing to rent their GPU capabilities out. RNDR is an ERC-20 utility token used by artists on the network to exchange for GPU compute power from GPU providers (node operators).

BitShares (BTS)
BitShares is a primary distributed multi-user database with update allowances managed by a defined set of rules and public key cryptography. The BitShares Software is an open source that is straightforward to copy and transform and most significantly protected by free speech. That's why BitShares cannot stop at the layer short of a worldwide event that ruins almost all digital data. The government utilizes cryptographic software to work as a weapon and impose export controls. However, eventually, the government cannot handle the expanse of free BitShares software, which is in the Public Domain.
---