---
Tokens and coins that moved the most in the last 24 hours:
Top movers of the day are Tap and Alchemy Pay. Since 7 pm Tap has surged 21.52%, Alchemy Pay is 0.95% higher.
Most cryptocurrencies finished the day in green as illustrated by an adjacent chart showing the NWSBCT (Blue Chips) Index movement over the last 24 hours. The non-Ethereum tokens measured by 2100NEWS DA NonEthereum Based Index (NWSOT50) ended +0.52%. 2100NEWS Total Index (NWST1100) ended +0.74%. Bitcoin and Ether finished the day higher: BTC +1.32%, ETH +1.58%.
Please read the notes to find out which criteria have been selected.

Tap (XTP)
Tap is the one-stop-shop for anyone involved or looking to get involved, with Crypto. With an intuitive user interface and broad access to crypto exchanges, the Tap app will make buying and trading cryptocurrencies far more accessible than previously possible.
Top movers of the day at 19:10 are Alchemy Pay and Bonfida. Since 2 pm Alchemy Pay has surged 40.11%, Bonfida 31.14%. Amp is 15.78% higher. The crypto markets are higher. Since 2 pm the tokens built on Ethereum measured by 2100NEWS Ethereum Based Index (NWSET100) have increased by 0.49%. 2100NEWS Total Index (NWST1100) is 0.93% higher. Bitcoin has increased by 1.38%, Ether 1.11%.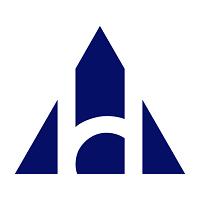 Alchemy Pay (ACH)
Alchemy is a leading cryptocurrency payment solution and technology provider in the Asia Pacific that powers online and offline merchants with fast, secure, and convenient hybrid crypto-fiat payment systems and solutions.
The day's top movers (at 2 pm) are Frax Share and FTX Token, rising by 11.90% since 9 am. The crypto markets have consolidated. In the last 24 hours, the 2100NEWS Total Index (NWST1100), which measures 1100 significant (by market capitalization) crypto assets' performance, has risen 0.27%, Bitcoin by 0.51%, and Ether by 0.68%.

FTX Token (FTT)
FTX is owned by FTX Trading LTD, a company incorporated in Antigua and Barbuda. Alameda Research, a cryptocurrency liquidity provider, incubated FTX. FTX's leveraged tokens aim to provide a clean, automated way for users to get leverage. FTT is the FTX ecosystem utility token. Holders of FTT reportedly receive benefits such as Weekly buying and burning of fees, Lower FTX trading fees, OTC rebates, Collateral for futures trading, and Socialized gains from the insurance fund.
The crypto markets rose. The day's top movers (at 9 am) were FTX Token and Frax Share. Gifto has surged by 26.61% since midnight. On the day, the 2100NEWS Indices, which measure the performance of various groups of tokens and coins, reported gains between 0.90% and 1.85%. Over the last 24 hours, the 2100NEWS Total Index (NWST1100), which measures 1100 significant (by market capitalization) crypto assets' performance, has surged 2.57%, Bitcoin by 1.83%, and Ether by 2.47%.

Gifto  (GTO)
Gifto is a decentralized virtual gifting protocol to incentivize and monetize content generation for individuals worldwide. Virtual gifting is a highly effective monetization method for content creators. In 2017, Uplive, AIG's live-streaming platform, generated more than USD 100 MM in revenue through virtual gifting. GIFTO aims to take the gifting model within live streaming and implement it across platforms globally, including YouTube, Instagram, and Snapchat.

NuCypher (NU)
NuCypher KMS aims to provide encryption and cryptographic access controls without reliance on a central service provider. It leverages proxy re-encryption technology to allow the re-keying of encrypted data. This allows a decentralized network of nodes to provide key management operations without accessing private keys or plaintext data. The NuCypher network provides accessible, intuitive, extensible runtimes and interfaces for secret management and dynamic access control. The network is permissionless and censorship-resistant. There are no gatekeepers, and anyone can use them. The network leverages the classic cryptological narrative of Alice and Bob (with additional characters where appropriate). This character-based narrative permeates the code base and helps developers write safe, misuse-resistant code. The network currently supports proxy re-encryption but can be extended to support other cryptographic primitives.
---