---
Tokens and coins that moved the most in the last 24 hours:
Top movers of the day are AIOZ Network and StarLink. Since morning AIOZ Network has surged 35.04%, StarLink is 16.04% higher.
Most cryptocurrencies finished the day in green as illustrated by an adjacent chart showing the movement of the NWSET Index over the past 24 hours. The tokens built on Ethereum measured by 2100NEWS DA Ethereum Based Index (NWSET100) ended +0.50%. Bitcoin ended +0.38% while Ether ended -1.44%.
To find out based on which criteria movers have been selected, please read the notes.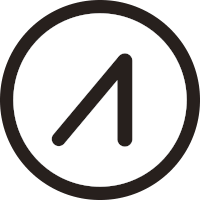 AIOZ Network (AIOZ)
AIOZ Network is a distributed CDN built on our very own Blockchain. On AIOZ Network, users share redundant memory, storage and bandwidth resources to create a vast CDN capable of powering streaming platforms anywhere in the world. They aim to change the way the world streams videos.

StarLink (STARL)
StarLink is a fully decentralized project which is moving by the community. $STARL was launched by LEASH deployer accidentally, and he turned this into a community-owned project. No dev tokens & Liquidity Burnt means that no one can pull out the initial liquidity, and no one can sell pre-mined tokens. Literally SAFU.
Top movers of the day are Radio Caca and StarLink. Since midnight Radio Caca has surged 17.78% and StarLink 22.91%. Sologenic is 8.59% higher.
Ether and the large caps moved lower today. Since midnight Ether has decreased by 0.82%, 2100NEWS Digital Assets 100 Large Cap Index (NWSL100) which measures the performance of the large caps is 0.40% lower. On the other hand Bitcoin has increased by 0.62%.

Radio Caca (RACA)
Radio Caca is the exclusive manager of Maye Musk Mystery Box (MPB) NFT and DeFi+GameFi vehicle for The USM Metaverse. Maye Musk MPB has entered the NFTs' current top four "brands" and highest-valued NFT batches club (CryptoPunks, Hashmasks, Bored Ape Yacht Club, and Maye Musk Mystery Box). USM Lab is the creator of the USM and the P2E blockchain game. The Universal Metaverse (USM) is a 3D Planet virtual world where users can own lands, build buildings such as stores and art galleries, create and play games.

Sologenic (SOLO)
Sologenic is merging traditional finance with blockchain. The Sologenic ecosystem aims to make it effortless for crypto investors to exchange assets and invest in different conventional financial instruments. The ecosystem aims to eliminate entry barriers for individual and institutional crypto investors. Sologenic allows them to trade non-blockchain asset classes, such as stocks, ETFs, and commodities, with one cryptocurrency SOLO. SOLO holders have access to many stocks from more than 30 global exchanges in North America, Europe, Asia, and Oceania. SOLO will enable people worldwide to buy and sell stock in their favorite companies without the need for traditional brokerages. Sologenic generates stablecoins backed by 1:1 with real-world assets. Each stablecoin represents the ownership of real-world assets. Once tokenized, the asset issued on the blockchain is denominated with the suffix Ƨ; for example, a tokenized asset of TSLA is represented as TSLAƨ.
---