---
Tokens and coins that moved the most in the last 24 hours:
To find out based on which criteria have been selected, please read the notes.
Top movers of the day are Cryptaur and Lambda. Since 6 pm Cryptaur has increased by 6.26% and Lambda by 7.13%. The biggest move up of 12.41% has made Content Neutrality Network. Most tokens and coins ended the day slightly higher. Our main 2100NEWS Digital Assets Total Index (NWST1100) ended +0.21%. Bitcoin and Ether also ended the day higher: BTC +0.14%, ETH +1.08%.

Content Neutrality Network (CNN)
2100NEWS ranking: 302, Mid-cap, Index member: NWST1100, NWSM200
Content Neutrality Network is an innovative content ecosystem based on blockchain technology. It breaks the barrier between content communities, revolutionizes revenue share, and decentralizes user acquisition and incentive program, creating a more open, efficient and trustworthy content era.
Top movers of the day at 18:10 are Cryptaur and Peercoin which has increased by 20.30% since 1 pm. Cryptaur is 13.16% higher while UnlimitedIP has fallen by 25.74%. Generally, most tokens and coins are slightly higher than at 1 pm. 2100NEWS Digital Assets Total Index (NWST1100) has increased by 0.86%. Bitcoin has increased by 0.85% and Ether by 0.83%.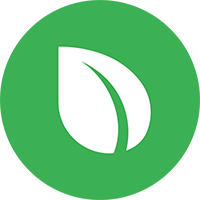 Peercoin (PPC)
2100NEWS ranking: 452, Small cap, Index member: NWST1100, NWSS300
The Fork Announcement
Peercoin seeks to be the most secure cryptocoin at the lowest cost, rewarding all users for strengthening the network by giving them a 1% annual PPC return when minting.
We are pleased to announce that after many hard months of work, #Peercoin v0.8 (Codename Mantis) is complete and a hard fork is planned for October 1st, 2019!

Read the announcement post here: https://t.co/l21mjE76tT$PPC

— Peercoin "No coin giveaways" (@PeercoinPPC) July 29, 2019
Top movers of the day at 13:10 are UnlimitedIP and Groestlcoin. Since morning UnlimitedIP has surged 105.11% and Groestlcoin 25.03%. Proton Token and Lambda have increased more than 11%: PTT +12.89%, LAMB +11.60%. After higher start of day the crypto markets went down. Since 8 am 2100NEWS DA Indexes which measure the performance of different groups of tokens and coins have fallen between 1.24% and 1.93% and they are already lower than at midnight. Bitcoin and Ether have also fallen: BTC -1.39%, ETH -1.65% as of 8 am.

Groestlcoin (GRS)
2100NEWS ranking: 136, Mid-cap, Index member: NWST1100, NWSM200, NWSCo100, NWSDM100
Groestlcoin is a distributed digital coin providing secure and anonymous transaction platform. Thanks to Proof-of-Work (PoW) algorithm, there is no ASIC currently existed for Groestl. Groestlcoin enables its users to mine effectively, with modest resource consumption.

Lambda (LAMB)
2100NEWS ranking: 70, Large cap Ethereum based Token, Index member: NWST1100, NWSL100, NWSTo100, NWSET100, NWSDM100
The Announcement of new listings on exchanges
Lambda is a safe, reliable and infinitely scalable decentralized storage network, which achieves the decentralized storage of data, the integrity and security verification of data, and the operation of market-oriented storage transactions based on the Lambda Chain consensus network, so as to provide infinitely scalable data storage capacity for the next-generation Internet of Value. 
Lambda (LAMB) to Be Listed on Huobi @HuobiGlobal Main, 3.16 Million LAMB waiting for you !!! #Crypto #cryptocurrencies $LAMB pic.twitter.com/HLy2qYmI7N

— Lambda (@Lambdaim) July 29, 2019
Top movers of the day are Proton Token and LinkEye. Since midnight Proton Token has surged 65.26% and LinkEye 53.81%.   UnlimitedIP is slightly lower (-2.09%). Most tokens and coins moved higher this morning. 2100NEWS Digital Assets Total Index (NWST1100) which measures the performance of top 1100 crypto assets by market capitalization started out 1.14% higher. Bitcoin and Ether also started out higher: BTC +1.20%, ETH +1.83%.

 Proton Token (PTT)
2100NEWS ranking: 1270, Index member: –
The Announcement of new listings on exchanges
Proton is a public chain that is dedicated to data fusion and collaboration. It builds the fundamental infrastructure for data security and high-efficiency data collaboration processing across various data sources, unleashing the real potential of big data and artificial intelligent applications on different industries. With freeing the data from silos, from a single online shop to the IoT industry giants can break through their bottle neck of lacking valid data samples and insufficient recognition of data via "Proton Inside".
$PTT will be listed on https://t.co/mEQGqOuREm tmr, promotion campaign is very exciting! Stay tuned for new announcement pic.twitter.com/GjYOuu2FvU

— Proton Global (@proton_global) July 28, 2019

UnlimitedIP (UIP)
2100NEWS ranking: 545, Small cap, Index member: NWST1100, NWSS300
UnlimitedIP is a recreational copyright intelligent trading platform created by Link Entertainments Technology based on EOS. With the characteristics of blockchain technology, such as traceability, distributed ledger, difficult to tamper, as well as hash algorithm, asymmetric encryption and timestamp combined with the EOS operating system to support millions of commercial transactions, low latency, and free features. UnlimitedIP is committed to providing global entertainment IP copyright holders with a very low cost of copyright certificate, copyright certification, copyright registration, copyright trading, online rights protection, content incubation, and the one-stop entertainment copyright intellectual service.

LinkEye (LET)
2100NEWS ranking: 528, Small cap, Index member: NWST1100, NWSS300
LinkEye is a Hyperledger Fabric based consortium-blockchain solution to facilitate global credit alliance. Utilizating blockchain technology and credit economy model enables Linkeye to create a shared list of untrusted profiles within the credit alliance through connecting isolated islands of credit data, creating a comprehensive, reliable credit database.
---