---
Tokens and coins that moved the most in the last 24 hours:
To find out based on which criteria have been selected, please read the notes.
Top movers of the day are Origo Network and Dragochain. Since 6 pm Origo Network has increased by 8.39% and Dragochain by 6.99%. Peercoin is 3.45% lower while CanonChain is 8.05% higher. In the evening the crypto markets went down but nevertheless they ended the day in green. 2100NEWS DA Indexes ended between +0.08% and 2.06% (NWSM200). Our main 2100NEWS Digital Assets Total Index (NWST1100) ended +1.14%. Bitcoin and Ether also ended higher: BTC +1.32%, ETH +2.01%.

Origo Network (OGO)
2100NEWS ranking: 308, Small cap, Index member: NWST1100, NWSS300
Origo is a decentralized application platform that protects your privacy. Origo Protocol is a privacy preserving solution that supports normal hardware for smart contract input and output, backed by cryptography primitives like zero knowledge proof. As the Origo team state, they are developing a solution that is supposed to resolve one of the major smart contract issues, i.e. lack of privacy. The Origo platform will enable creation and execution of smart contracts without revealing private input/output data. Origo's ultimate goal is to ensure confidential transactions and protect data for decentralized applications.
Top movers of the day at 18:10 are Content Value Network and Wanchain. Since 1 pm Content Value Network has increased by 11.02% and Wanchain by 10.90%. Peercoin is 1.25% lower while AdEx is 4.32% higher. In the afternoon the crypto markets were still mixed. The mid caps measured by 2100NEWS Digital Assets 200 Mid Cap Index (NWSM200) rose by 0.57% while the micro caps measured by 2100NEWS Digital Assets 500 MicroCap Index (NWSMi500) fell by 0.25%. Bitcoin is 0.19% lower, Ether is slightly higher (+0.01%). 

Wanchain (WAN)
2100NEWS ranking: 194, Mid-cap, Index member: NWST1100, NWSM200, NWSCo100
The Announcement of Cooperation.
Wanchain is a distributed ledger that: achieves the interconnection and interoperability between different blockchain networks, completes records of cross-chain transactions, maintains cross-chain transaction details. Wanchain supports cross-chain transactions between mainstream public chains, between private chains, and between public and private chains.
Wanchain has partnered with Malaysian Digital Firm, PUC, for enterprise blockchain solutions! The integration plans to incorporate blockchain solutions into PUC's ecosystem for decentralized credit scoring, lending, and loyalty points. More here: https://t.co/RueQcug1iR

— Wanchain (@wanchain_org) July 25, 2019
Top mover of the day at 13:10 is Fetch AI which has surged by 17.96% since morning. Peercoin has increased by 0.61% while AdEx and Refereum have decreased: ADX -10.35%, RFR -6.23%. The crypto markets are mixed: the coins are slightly higher (NWSCo100 +0.15%) while the tokens measured by 2100NEWS DA Token Index (NWSTo100) are 0.47% lower as they were in the morning. Our main 2100NEWS Digital Assets Total Index (NWST1100) has increased by 0.11%. Ether has increased by 0.60% and Bitcoin only by 0.05%.

Fetch AI (FET)
2100NEWS ranking: 138, Mid-cap Ethereum based Token, Index member: NWST1100, NWSM200, NWSTo100, NWSET100
Fetch.AI is a decentralised digital world in which useful economic activity takes place. This activity is performed by Autonomous Agents. These are digital entities that can transact independently of human intervention and can represent themselves, devices, services or individuals. Agents can work alone or together to construct solutions to today's complex problems.
Top movers of the day are Peercoin and Refereum. Since midnight Peercoin has increased by 25.57% and Refereum by 29.95%. AdEx is 27.60% higher. Generally, the crypto markets moved higher this morning. Since midnight 2100NEWS DA Indexes which measure the performance of different groups of tokens and coins have increased between 1.02% and 2.90%.   2100NEWS Digital Assets Total Index (NWST1100) which measures the performance of top 1100 crypto assets by market capitalization is 2.51% higher. Bitcoin and Ether are also higher: BTC +2.97%, ETH +2.42%.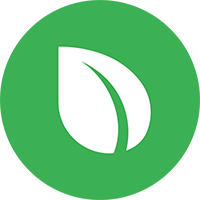 Peercoin (PPC)
2100NEWS ranking: 452, Small cap, Index member: NWST1100, NWSS300
Peercoin seeks to be the most secure cryptocoin at the lowest cost, rewarding all users for strengthening the network by giving them a 1% annual PPC return when minting.

Refereum (RFR)
2100NEWS ranking: 295, Mid-cap, Index member: NWST1100, NWSM200
The Announcement of Cooperation.
Refereum cuts out the marketing middleman by directly rewarding influencers and gamers to promote and play video games. Refereum uses the blockchain to directly connect developers and influencers, resulting in lower marketing costs and increased profits for everyone.
We've partnered with none other than @PUBG! For the first time, you can earn REAL rewards for your in-game achievements! https://t.co/fO15jaRBdS #gaming #refereum #blockchain pic.twitter.com/MExmi8ZlvW

— Refereum (@Refereum) July 24, 2019

AdEx (ADX)
2100NEWS ranking: 234, Mid-cap, Index member: NWST1100, NWSM200, NWSDM100
AdEx token is a digital currency created for advertising payment in the AdEx Platform. AdEx refers to a decentralized Ad network that is established on the Ethereum network. AdEx focuses on the entertainment industry and video streaming services and publishers. The goal of AdEx team is to create a new system that can solve the problems of the old digital advertising models.
---