---
Tokens and coins that moved the most in the last 24 hours:
Top movers of the day are Elrond Network and Ethos which has increased by 10.00% since 6 pm. Elrond Network has fallen by 2.85%. By increasing of 12.73% Ravencoin has moved the most. Sero is 5.75% higher. In the evening most tokens and coins turned up again and ended the day in green. 2100NEWS DA Indexes ended between +2.73% and +5.69% (NWSOT50).   2100NEWS Digital Assets Total Index (NWST1100) ended +3.81%. Bitcoin ended +4.08%, Ether ended +2.08%.

Ravencoin (RVN)
2100NEWS ranking: 26, Blue chip, Index member: NWST1100, NWSL100, NWS30, NWSCo100, NWSDM100
Ravencoin is a blockchain and platform optimized for transferring assets, such as tokens, from one holder to another. Based on the extensive development and testing of the UTXO model of the Bitcoin protocol, Ravencoin is built on a fork of the Bitcoin code.
Top movers of the day at 18:10 are Elrond Network and Populous. Since 1 pm Elrond Network has increased by 25.94% and Populous by 12.37%. En-Tan-Mo has increased by 10.00% while Sero has fallen by 6.17%. In the afternoon the crypto markets turned down but they are still higher than yesterday EOD. An average token/coin represented by 2100NEWS Digital Assets Overall Index (NWSOI) fell by 1.37%. Bitcoin and Ether also went down: BTC -1.46%, ETH -1.38%.

Elrond (ERD)
2100NEWS ranking: 604, Micro cap Non Ethereum based , Index member: NWST1100, NWSMi500, NWSOT50
Elrond is a novel architecture which goes beyond state-of-the-art by introducing a genuine State Sharding scheme for practical scalability, eliminating energy and computational waste while ensuring distributed fairness through a Secure Proof of Stake (SPoS) consensus mechanism. Having a strong focus on security, Elrond's network is built to ensure resistance to known security problems like Sybil attack, Rogue-key attack, Nothing at Stake attack and others. In an ecosystem that strives for interconnectivity, Elrond's solution for smart contracts offers an EVM compliant engine to ensure interoperability by design.
Top mover of the day at 13:10 is Ethos which has increased by 19.73% since morning. Sero has increased by 5.99% and Spendcoin by 7.25%. Generally, the crypto markets were going up. Since 8 am 2100NEWS DA Indexes which measure the performance of different groups of tokens and coins have increased between 1.51% and 3.52%. They need more strength to neutralize the yesterday's drop. 2100NEWS Digital Assets Total Index (NWST1100) is 2.53% higher (+3.18% since midnight). Bitcoin has increased by 2.37% and Ether by 2.25%.

Ethos (ETHOS)
2100NEWS ranking: 276, Mid-cap, Index member: NWST1100, NWSM200
Ethos is a people-powered cryptocurrency services company. The Ethos platform is an ecosystem that provides the tools to manage wallets and keys for safe, verified blockchain transactions. Ethos is dedicated to providing consumers, developers and businesses a unified wallet and API solution to power the financial applications of the future.
Top movers of the day are Sero and Spencoin. Since midnight Sero has increased by 23.99% and Spendcoin by 16.69%. Seele is 16.43% higher. Most tokens and coins started out higher. Since midnight the tokens measured by 2100NEWS DA Token Index (NWSTo100) have made the biggest move up of 1.32%. The coins are slightly higher (NWSCo100 +0.20%). Our main 2100NEWS Digital Assets Total Index (NWST1100) which measures the performance of top 1100 crypto assets by market capitalization has increased by 0.64%. Bitcoin and Ether also started out higher: BTC +0.74%, ETH +0.08%.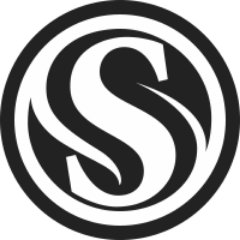 2100NEWS ranking: 471, Small cap, Index member: NWST1100, NWSS300
SERO (Super Zero) is the world's first blockchain system that truly realizes the complete privacy protection of blockchains through non-interactive zero-knowledge proof. Compared to the existing blockchain privacy protection technologies, SERO not only can realize the privacy protection of account and transaction information but also support Turing complete smart contracts. In addition, developers can also create their own encrypted cryptocurrencies supporting smart contracts based on SERO-Chain.

Spendcoin (SPND)
2100NEWS ranking: 290, Mid-cap, Index member: NWST1100, NWSM200
Spendcoin is a decentralized cryptocurrency with open source code that allows everyone to take part in the Cross Ledger Ecosystem such as Blockchain University and Spend App.

Seele (SEELE)
2100NEWS ranking: 248, Mid-cap, Index member: NWST1100, NWSM200
Seele is empowered by an up-scalable Neural Consensus protocol for high throughput concurrency among large scale heterogeneous nodes and is able to form unique heterogeneous forest multi-chain ecosystem.
---