Tokens and coins that moved the most in the last 24 hours:
Top movers of the day are Theta Fuel and ShareX. Theta Fuel has fallen by 14.57% since 6 pm. Eidoo has made the biggest move up of 22.55%. In the evening the crypto markets turned down slightly but nevertheless they ended the day in green.   2100NEWS DA Indexes ended between +0.54% and +4.34%. 2100NEWS Digital Assets Total Index (NWST1100) ended up 2.34%. Bitcoin ended +1.78%, Ether ended +1.91%.

Eidoo (EDO)
2100NEWS ranking: 255, Mid-cap, Index member: NWST1100, NWSM200, NWSDM100
Eidoo is the first mobile app to include a multi-asset wallet and a hybrid exchange. In one single app you can sell, buy, spend, and convert your cryptocurrencies and your tokens.
Top movers of the day at 18:10 are Theta Fuel and ShareX. After taking a breath, Theta Fuel rose by 36.61% in the afternoon. ShareX surged 44.90%. Quant and Credits did not change much. Generally, the crypto markets continued to grow slowly. 2100NEWS DA Indexes rose up to 1.90%. Our main 2100NEWS Digital Assets Total Index (NWST1100) is 1.57% higher than at 1 pm (+3.01% as of yesterday EOD). Bitcoin and Ether are also higher: BTC +1.75%, ETH +1.03%.

Theta Fuel (TFUEL)
2100NEWS ranking: 196, Mid-cap, Index member: NWST1100, NWSM200, NWSCo100
The Announcement of new listings on exchanges
The Theta Network and protocol aim to solve various challenges the video streaming industry faces today. Theta Fuel is the operational token of the Theta protocol. TFUEL powers on-chain operations like payments to relayers for sharing a video stream, or for deploying or interacting with smart contracts. Relayers earn TFUEL for every video stream they relay to other users on the network. You can think of Theta Fuel as the "gas" of the protocol. At Mainnet launch on March 15th, TFUEL will be created as a native token on the Theta blockchain.
#Binance Will List @Theta_Network Fuel ( $TFUEL )https://t.co/RvrTlZQ9YR pic.twitter.com/NGJeoKEaFb

— Binance (@binance) May 24, 2019
Top movers of the day at 13:10 are Theta Fuel and Quant. In the last couple of hours Theta Fuel has lost 32.03% while Quant has increased by 11.32%. The announcement of new partnership has led to an increase in Credits price by 29.47%. In the morning most tokens and coins went up. 2100NEWS DA Indexes which measure the performance of different groups of tokens and coins rose between 1.35% and 3.96%. The coins moved up the most (NWSCo100 +3.96%). Bitcoin and Ether also went up: BTC +1.81%, ETH +2.81%.

Credits (CS)
2100NEWS ranking: 452, Small cap, Index member: NWST1100, NWSS300
The Announcement of Cooperation.
CREDITS platform is a decentralized financial system for the direct interaction between participants on peer-to-peer (P2P) principles. The platform expands the potential of using financial services on the basis of a distributed ledger, self-executing smart contracts, and CREDITS cryptocurrency. The system is aimed to unite all participants on one site, providing them with a platform for creating and using financial services; where everyone can both offer a service and use it. 
New partnership agreement with Vgosh Info – one of the leading software developer in Chennai, India.

Follow the link to get more information – https://t.co/A5Zj7J24L0#blockchain #crypto #cryptocurrency #adoption pic.twitter.com/RIkcolY68m

— Credits Blockchain Platform (@creditscom) May 23, 2019
Top movers of the day are Theta Fuel and AppCoins. Since midnight Theta Fuel has surged 145.30%, AppCoins has increased by 21.46%. Davinci Coin is 19.12% higher. Today, the crypto markets started out mixed. The tokens represented by 2100NEWS DA Token Index (NWSTo100) started out 0.26% higher while the coins measured by 2100NEWS DA Coin Index (NWSCo100) started out 0.93% lower. 2100NEWS Digital Assets Total Index (NWST1100) which measures the performance of top 1100 crypto assets by market capitalization is 0.95% lower than at midnight. Bitcoin and Ether started out lower: BTC -0.98%, ETH -1.04%.

AppCoins (APPC)
2100NEWS ranking: 253, Mid-cap, Index member: NWST1100, NWSM200
AppCoins is an open and distributed protocol for app stores based on the Ethereum blockchain and smart contracts. It redesigns app advertising, in-app purchases (IAP) and app approval flows through a circular model. As a higher share of the advertising and IAP revenue is kept within the app ecosystem, more value is rooted back into the app economy. Being an open protocol, it also provides more transparency and trust. Multiple app stores can implement and benefit from this and stakeholders will contribute to its development and adoption. Furthermore, simple API  integration will allow easy implementation.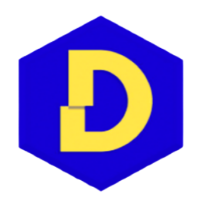 Davinci Coin (DAC)
2100NEWS ranking: 241, Mid-cap, Index member: NWST1100, NWSM200
Davinci project is an economic network established for the close interaction in civil level among the exchanges of domestic networks or even countries, including not only the cultural part but also about the cooperation of other directions. Davinci project will become the important dredging hub in these cooperation, linking people and organizations from various countries and regions all over the world. Just like taking airplane and ships to some countries, Davinci project itself likewise intends to exploit the roads of commercial intercourse and cultural exchange through digital channels.