---
Tokens and coins that moved the most in the last 24 hours:
Top movers of the day are ContentBox and ThoreNext. Since 6 pm ContentBox has increased by 31.13% and ThoreNext by 4.59. Burst is 6.80% higher. In the evening the crypto markets continued going up and ended the day much higher.   2100NEWS DA Indexes ended between +2.21% and +6.29%. 2100NEWS Digital Assets Total Index (NWST1100) ended +5.53%. Bitcoin and Ether also ended the day in green: BTC +6.53%, ETH +4.14%.
To find out based on which criteria have been selected, please read the notes.

ContentBox (BOX)
ContentBox is a blockchain-based infrastructure for the decentralized digital content industry.
Top mover of the day at 18:10 is Sero which has increased by 9.60% since 1 pm. Beam is 1.89% lower while Matic Network is 1.69% higher. In the afternoon most tokens and coins went up. Since 1 pm 2100NEWS DA Indexes which measure the performance of different groups of tokens and coins have increased between 0.19% and 1.54%. By increasing of 1.54% the tokens based on Ethereum measured by 2100NEWS DA Ethereum Based Index (NWSET100) have moved up the most.   2100NEWS Digital Assets Total Index (NWST1100) is 1.10% higher. Bitcoin and Ether are also higher: BTC +1.15%, ETH +0.82% (as of 1 pm).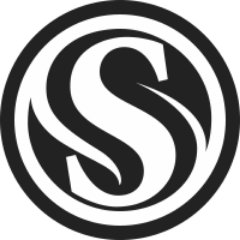 SERO (Super Zero) is the world's first blockchain system that truly realizes the complete privacy protection of blockchains through non-interactive zero-knowledge proof. Compared to the existing blockchain privacy protection technologies, SERO not only can realize the privacy protection of account and transaction information but also support Turing complete smart contracts. In addition, developers can also create their own encrypted cryptocurrencies supporting smart contracts based on SERO-Chain.
Top movers of the day at 13:10 are Grin and Beam. Since 8 am Grin has increased by 18.78% and Beam by 15.72%. Burst is 5.07% higher. The crypto markets are still mixed. Since morning the micro caps represented by 2100NEWS Digital Assets 500 MicroCap Index (NWSMi500) have fallen by 0.67% while the large caps have increased slightly (NWSL100 +0.18%).   2100NEWS Digital Assets Total Index (NWST1100) is 0.34% higher. Bitcoin is 0.42% higher while Ether is slightly lower (-0.04% as of 8 am).

Grin (GRIN)
Grin empowers anyone to transact or save modern money without the fear of external control or oppression. Grin is designed for the decades to come, not just tomorrow. Grin wants to be usable by everyone, regardless of borders, culture, skills or access.
Top movers of the day are Hydro Protocol and Burst. Since midnight Hydro Protocol has increased by 6.49% and Burst by 2.85%. All Sports is 2.14% lower. Generally, the crypto markets started the day mixed. Since midnight the micro caps represented by 2100NEWS Digital Assets 500 MicroCap Index (NWSMi500) have increased by 0.08% while the large caps measured by 2100NEWS Digital Assets 100 Large Cap Index (NWSL100) have fallen by 0.54%. 2100NEWS Digital Assets Total Index (NWST1100) which measures the performance of top 1100 crypto assets by market capitalization is 0.14% higher. Bitcoin is 0.34% higher while Ether has stayed almost the same (-0.01% as of midnight).

All Sports (SOC)
All Sports With the increasing popularity of blockchain technology, All Sports public blockchain hopes to fill in the blank of blockchain application in sports industry through blockchain technology, which is a sun-rising industry all over the world. What we want to create is a decentralized, globalized, infiltrated into sports industry chain, shared by both parties and value co-created.

Burst (BURST)
Burstcoin is a cryptocurrency and reward platform based on the P2P blockchain technology. Released on the bitcointalk.org forum in August 2014 as Nxt-based currency, Burstcoins are mined through using an algorithm called Proof-of-Capacity (PoC) in which miners will utilize computer storage instead of the conventional energy-consumed method of permanent complex computational calculations. The energy conditions for Burstcoin mining is unimportant compared to other digital currencies, thus making Burstcoin one of the most energy-efficient virtual money. The Nxt-blockchain system helps improve flexibility and make sure developers have the freedom to produce their applications. To this extent, Burstcoin can be considered as a next-generation cryptographic application project (often called 'cryptocurrency 2.0') compared to the first generation digital currencies like bitcoin.

Hydro Protocol (HOT)
Hydro Protocol is a set of smart contracts used to build non-custodial ERC20 token exchanges. It's designed for developers who want to build decentralized exchanges without having to deal with the complexity of designing, deploying, and securing smart contracts.
---