Movers of the Day
Written by Indira on December 29, 2018
Tokens and coins that moved the most in the last 24 hours:
Top movers of the day are DECENT and ETERNAL TOKEN. Since morning DECENT has surged 25.23%. The significant move up of 17.98% also made PIVX. Although it is the worst of all ETERNAL TOKEN has increased by 11.31% since morning. Generally, most tokens and coins ended the day in green. 2100NEWS DA Indexes except NWSDM100 ended up between 0.34% and 3.49%. Because of its constituent ETERNAL TOKEN 2100NEWS Digital Assets Day Movers Index (NWSDM100) ended down 0.38%. Today Ether made quite a move: it ended up 6.59% while Bitcoin ended up only 0.28%.

DECENT (DCT)
2100NEWS ranking: 362, Small cap, Index member: NWST1100, NWSS300
Decent is a decentralized public source content delivery platform that allows everyone to exchange or share content without broker charges or administration. With Decent, it is able for producers to distribute their content to users using distributed blockchain technology instantly and a BitTorrent obligation's moderated version.
Top movers of the day are PlayCoin [ERC20] and ETERNAL TOKEN. Since midnight ETERNAL TOKEN has plummeted 45.98%. After yesterday's rally, most tokens and coins rose slightly at night. Since midnight 2100NEWS Digital Assets Total Index (NWST1100) which measures the performance of top 1100 crypto assets by market capitalization has increased by 0.62%. Bitcoin has increased by 0.26% and Ether even 1.90%. 

PlayCoin [ERC20] (PLY)
2100NEWS ranking: 454, Small cap, Index member: NWST1100, NWSS300
PlayCoin is a cryptocurrency created by GameHub that was formed as an online platform to build a stronger, transparent and more profitable and the relationship between users, game creators, and advertisers. GameHub launched Mobile Game Service Platform starting from Southeast Asia. It is a new platform business that cooperates with mobile game services, reward advertisement systems, indie game creators, and Me-media.

Credits (CS)
2100NEWS ranking: 171, Mid cap Ethereum based , Index member: NWST1100, NWSM200, NWSET100
CREDITS platform is a decentralized financial system for the direct interaction between participants on peer-to-peer (P2P) principles. The platform expands the potential of using financial services on the basis of a distributed ledger, self-executing smart contracts, and CREDITS cryptocurrency. The system is aimed to unite all participants on one site, providing them with a platform for creating and using financial services; where everyone can both offer a service and use it.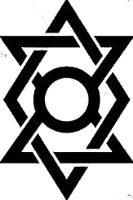 2100NEWS ranking: 90, Large cap, Index member: NWST1100, NWSL100
Hyperion launches a blockchain-based open mapping architecture to decentralize mapping.

ETERNAL TOKEN (XET)
2100NEWS ranking: 74, Large cap Ethereum based Token , Index member: NWST1100, NWSL100, NWSTo100, NWSET100, NWSDM100
A Pullback after the big surge. Warning: Widespread over 20%, not an efficient market, it could be a big winner if buy on ask will be filled in next trade
The Eternal Project is an undertaking for rapid spread of Eternal Wallet and Eternal Coin around the world, by utilizing the skills and infrastructures of global corporations and individuals. Eternal Token is developed with a bidirectional exchange between Eternal Coin. Both of them are issued with 200 million units. XET holder can trade with XEC or vice versa at a mirroring ratio of 1:1 by register an XEC wallet only.
---
Reader's opinions
---