Movers of the Day
Written by Indira on December 25, 2018
Tokens and coins that moved the most in the last 24 hours:
Top movers of the day are SolveCare and DEX. Although it has dropped almost 10% since 9 am the morning loser SolveCare became a winner. Since morning the biggest move up of 27.02% has made Scry.info. Generally, most tokens and coins ended the day deep in red. 2100NEWS DA Indexes ended down between 5.25% and 9.26%. An average token represented by 2100NEWS Digital Assets Overall Index (NWSOI) is 7.48% lower than 24 hours ago. Bitcoin ended down 6.70% and Ether also down 8.39%.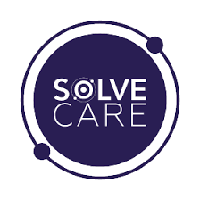 2100NEWS ranking: 179, Mid cap, Index member: NWST1100, NWSM200
Solve.Care platform is designed to simplify access to care, reduce administrative steps and burden, simplify and speed up payments to healthcare providers globally using Blockchain technology. Solve.Care makes healthcare affordable and easy for everyone.
Top movers of the day are Paragon and SolveCare. Although it is the worst, SolveCare has grown the most since last night (+21.01%) while the winner Paragon has dropped 17.55%. Christmas morning brought us a sharp drop in token and coin prices. Since midnight 2100NEWS DA Indexes which measure performance of different groups of tokens and coins have fallen between 5.60% and 9.09%. The biggest drop of 9.09% madecoins represented by 2100NEWS DA Coin Index (NWSCo100). Our main 2100NEWS Digital Assets Total Index (NWST1100) which measures the performance of top 1100 crypto assets by market capitalization fell by 7.40%.  Bitcoin and Ether also fell sharply: Bitcoin -6.53% and Ether -8.87%.

Paragon (PRG)
2100NEWS ranking: 385, Small cap, Index member: NWST1100, NWSS300
Paragon is addressing the industry-wide issues that the cannabis industry is confronting. Therefore, the team aims to make this fractured manufacturing transparent and presents regulatory solutions to the problems. Paragon's power occupies in the single blockchain/cannabis connection that utilizes smart contracts. More uses of cannabis are being revealed, and Paragon desires to expedite that process.

Populous (PPT)
2100NEWS ranking: 56, Large cap Ethereum based Token , Index member: NWST1100, NWSL100, NWSTo100, NWSET100
Populous is an inventory and commerce finance platform. It was developed by employing the advancement in blockchain technology. Using Stable tokens, Z Score formula, Smart Contracts, and more helps Populous to create a unique trading environment for investors and invoice traders in the world.
---
Reader's opinions
---