Movers of the Day
Written by Indira on August 7, 2018
Tokens that moved the most in the last 24 hours:
Top mover of the day  is OST: since 6 pm it fell by 7.29%.  In the evening MGO rose the most (19.51%).  In the last 24 hours, Bitcoin fell by 2.17% and Ether fell by 7.92%.

 OST (OST)
OST blockchain infrastructure empowers new economies. OST is a public blockchain platform designed for the needs of businesses with millions of users.

The MobileGo smart token provides peer-to-peer matchplay, decentralized tournaments, and more. MobileGo token launch will support fund marketing as well as branding of the Game credits' Mobile Store

 QunQun (QUN)
QunQun is a completely new incentive community platform based on blockchain technology. On QunQun, users can easily create their own theme community without encoding and deploying, and obtain extra tokens from the reward pool through operating it or submitting contents to the communities.
Top mover of the day at 18:10 is OMX: since 1 pm it rose by 14.88% while the other tokens in the table fell. In the afternoon GSE fell the most, namely by 22.16% – obviously, tokens distribution is not exactly the best news. In the last 24 hours, Bitcoin rose by 2% and Ether fell by 2.62%.

 Shivom (OMX)
Shivom is a unique and empowering project which will enable DNA data donors to collaborate with revolutionary changemakers in biotechnology, healthcare industry, and government-ordained research institutes and contribute to an unprecedented era of medical marvels.
.@ProjectShivom 's present-day Chief Operating Officer #Natalie_Pankova will be addressing a meetup event at @witechrev to share her vision on the topic of "Owning Your #Genome with #Blockchain #technology" #healthcare #research Find out more: https://t.co/UFmyGOMiiJ

— Project Shivom (@ProjectShivom) August 7, 2018

 LoyalCoin (LYL)
The central piece of the omnichannel customer loyalty platform that we're building is the LoyalCoin, the medium of exchange that now replaces the traditional rewards point.
"Philippines-based LoyalCoin is aiming to create the world's largest loyalty network where points from thousands of different brands are interchangeable – all thanks to cryptocurrency."

Read full article of https://t.co/hF0aevkrHy here: https://t.co/uQA3VvLm2F#LYL #crypto

— LoyalCoin (@LoyalCoin) August 5, 2018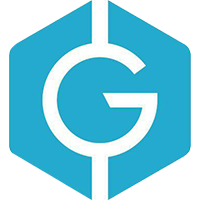 【Follow Us and Retweet】GSE Trading Competition on Bit-Z

750,000 GSE tokens will be distributed from August 7, 2018 15:00:00 to August 10, 2018 15:00:00 (UTC/GMT+08:00) .

👉🏼More Details Here: https://t.co/jvlfizsT8H

🚀🚀🚀Retweet now to win 1000 GSE!#GSERetweetLuckydraw pic.twitter.com/SglVuRoK8b

— GSENetwork (@gselabofficial) August 7, 2018
Top movers of the day at 13:10: OST and OMX are new. Since 1 pm OST gained 84.80% and OMX 30.10%. QUN is lower by 7.60% than at 8 am. SEELE is still the worst of all. In the last 24 hours, Bitcoin rose by 1.02% and Ether rose by 6.21%.

Although QUN is winner in the last 24 hours it is lower by 11.16% than it was at midnight. 2100news Digital Assets Overall Index (DAOI) is higher than at midnight (1.27%).

 Seele (SEELE)
Seele is empowered by an up-scalable Neural Consensus protocol for high throughput concurrency among large scale heterogeneous nodes and is able to form unique heterogeneous forest multi-chain ecosystem. Seele synthesizes the advantages and disadvantages of current mainstream consensus algorithms.
Seele Weekly Report (2018.7.30-2018.8.5) pic.twitter.com/pwJP8djCJe

— Seele (@SeeleTech) August 6, 2018
---